My nephew, Silas, who was born at 27 weeks gestation weighing barely 800 grams or 1.7 pounds last April 29,2017 just turned one month the other day. Still inside his incubator and with a machine that assists him with his oxygen has gone through the journeys of ups and downs in a Neonatal Intensive Care Unit (NICU) in the Philippines.
I have set up this fundraising on behalf of my brother, Mark, who is the one in charge of paying the bills at home while my sister-in-law, Vanessa, recuperate at home from her emergency Caesarean Section because of severe preeclampsia (240/140 BP) with HELP syndrome while taking care of her 7- year old daughter.
Our family has been praying for Baby Silas' full development everyday so he can be home with his family but because of his very premature condition there is at the moment no definite answers as to when his parents can finally bring him home. The daily visits to the NICU has not only been challenging to the family since his big sister cannot visit yet but has also brought emotional stress as well with all the tests Silas has gone through, from blood tests and several blood transfusions to ultra sounds and continuous changes of IV lines in his tiny body.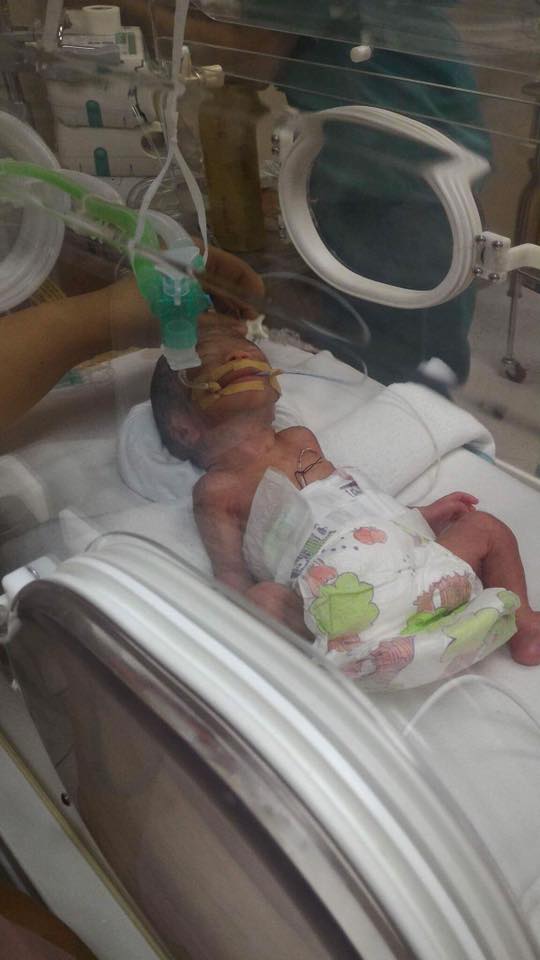 Along with your prayers of mercy and grace to our kind heavenly Father, may we also gently and humbly ask if we can seek assistance from your generous hearts while he stays indefinitely in the NICU. At the moment, our family is faced with a 1.3 Million Pesos running bill or over $26,000 due to his long staying admission in the NICU. This will continuously increase as he uses the medical equipment needed for him to strengthen his lungs and assist him with his breathing.
We would sincerely appreciate any help, prayers and words of encouragement.
Thank you and May God shower you with His richest blessings.  Your generosity will be rewarded a thousand  fold.
Linda and Nes Buenaventura 

Rolando and Leni Concepcion 
Organizer
Janina Infante 
Organizer
Thousand Oaks, CA