Those Who Spring of Me - Feature Autism Film
ABOUT


Those Who Spring of Me
  is an independent feature film about a young non-verbal man with autism, Will, and his girlfriend, Tatum, who also has autism. Will and Tatum met on the job, and Will communicates through typing on a voice output device. Will and Tatum announce to his parents that they want to conceive a child together—they also ask for permission and assistance when the child is born.
Production took place Columbus, Ohio (predominantly in the Clintonville, Glen Echo, SoHud and other Campus Communities). The production phase spanned from the fall of 2016 to the spring of 2019.  
Those Who Spring of Me
  is a first-time collaborative feature film project combining the writing talents of Audrey Todd with the filmmaker background of Nikki and Matt Swift. The film stars PJ Gilmore, Kelsea Cherry, Audrey Todd, and Scott Bogner. Danny Beane served as a production assistant and the soundtrack includes selections of music from the local band Bella Ruse.
So far, the production of this film has been sponsored by:
the Greater Columbus Arts Council (GCAC), VSA Ohio, the Ohio Arts Council (OAC), Nicolettecinemagraphics, Food for Good Thought, and individuals such as: Kathy Borkowski, Angela Bogner, Libby Craig, Sheli Dyan Cherry, Helene Harte, George Henry, Cindy Gilmore, Mike and Teresa McCabe, Olga McReady, Jill Medley, Tim and Mary Beth Moore, and Rebecca Morton.
CREATIVE VISION
The creative goal of
Those Who Spring of Me
is to paint a portrait of a family's everyday life as they grapple with how to allow their non-verbal son and his girlfriend, who are both on the autism spectrum, to explore having a committed romantic relationship through marriage and growing their own family.  
As part of this story it was important to also have the film serve as an autism employment opportunity. During the production of the film, each of the nonprofessional cast members were paid an hourly rate to work on the set. 
The most important creative factor for the film is to portray non-verbal autistic life on the screen using cast members on the spectrum in a way that provided accessibility accommodations — yet told a story that everyone can engage with.
We hope that, as members of every community who struggle with complicated questions around family planning, disability, autism, and human rights, people who see our film will be able to acknowledge that they are not alone.
WHAT WE NEED 
At this point in time,
Those Who Spring of Me
has completed physical production. The goal of this campaign is to raise funds for the post-production phase of the film as well as for possible avenues of exhibition. This may include:
Primary Editing of the Film
Sound Mixing
Promotional Upgrades to Website
Festival Entries
CAST AND CREW

P.J. Gilmore and Kelsea Cherry

P.J. Gilmore is a graduate of The Best of Both Worlds Transition program and Westerville North High School. He works independently in the community and plays the part of Will in the film.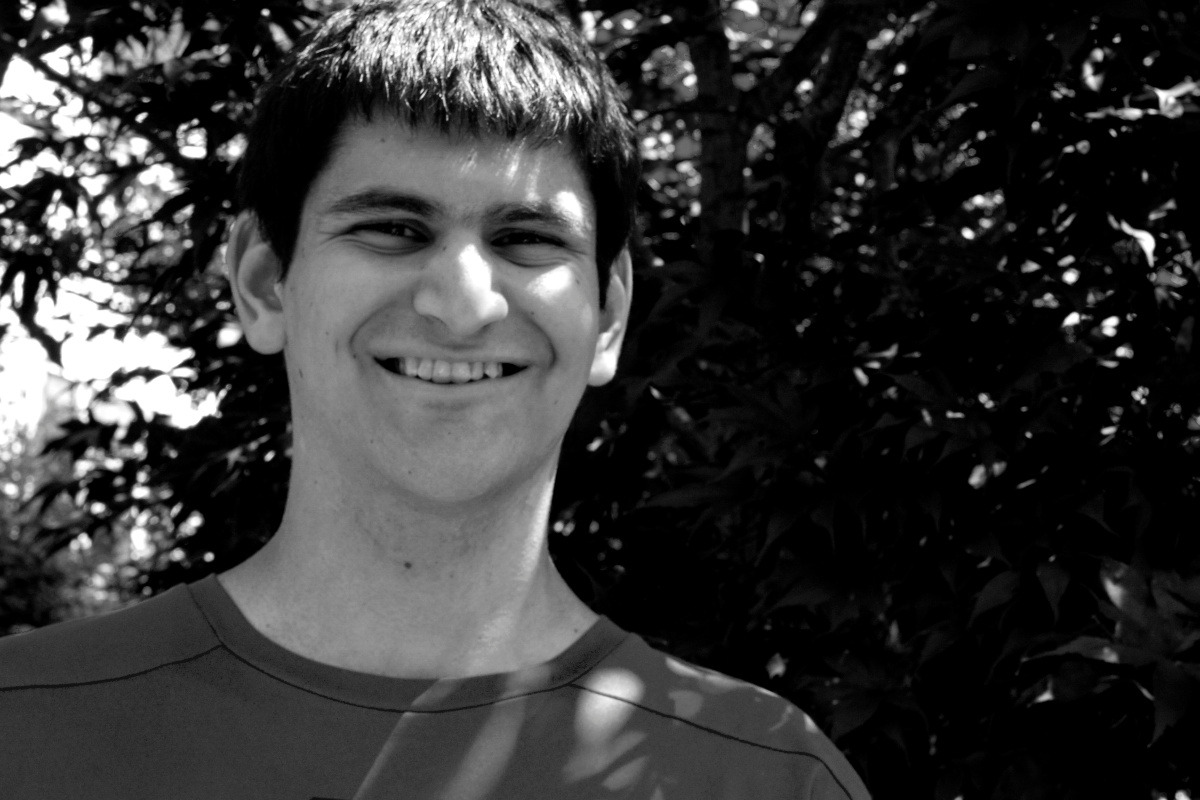 Kelsea Cherry is a graduate of The Learning Spectrum (TLS). She works two days per week at TLS and plays the part of Tatum in the film.
Audrey Todd and Scott Bogner
Audrey Todd and Scott Bogner, a married couple in real life, play Will's parents in the film. Scott and Audrey met in graduate school at Stony Brook University, where Scott obtained his PhD in Theoretical Physics and Audrey obtained her PhD in Clinical Psychology. Their son, Liam, is the inspiration for Food for Good Thought (and for the film
Those Who Spring of Me
).
Co-Directors
Nikki and Matt Swift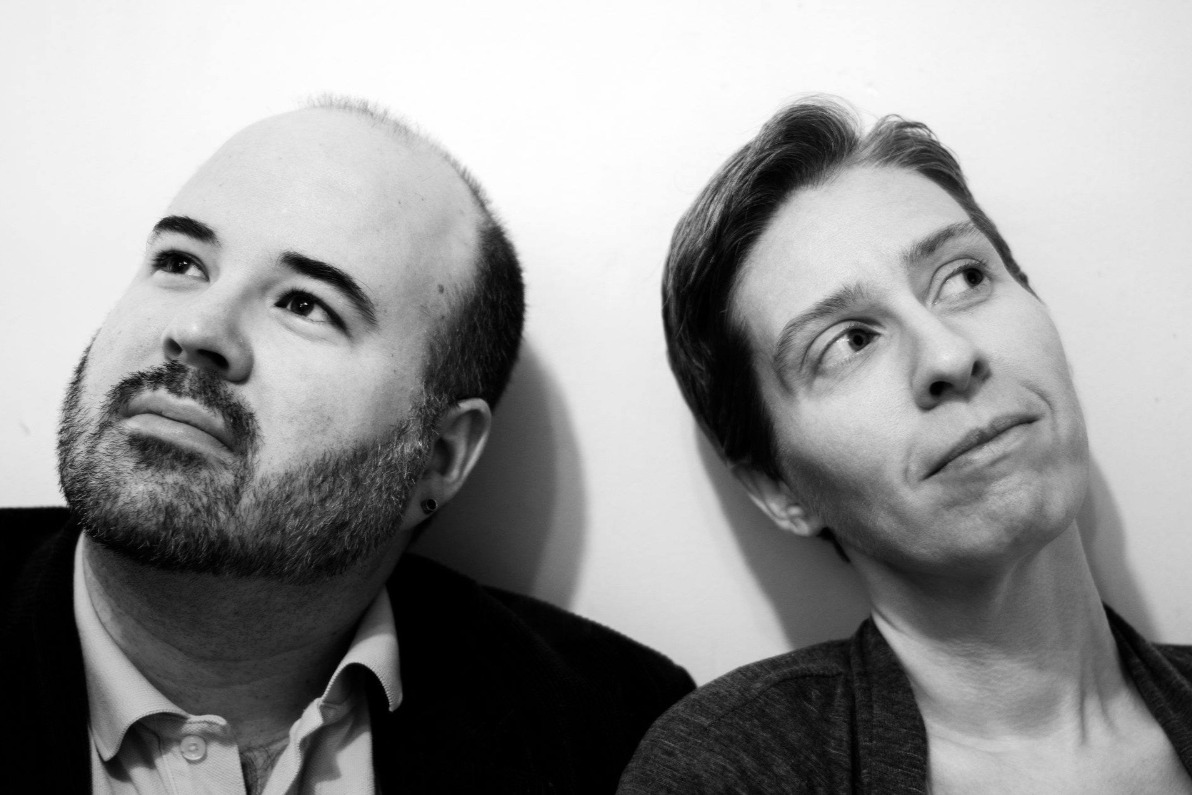 Nikki and Matt Swift are Columbus, Ohio artists and filmmakers who produce works in almost every area of media production from digital installations to documentary, art, and narrative films. Together they own and operate Nicolettecinemagraphics, an arts-based media production company that provides services to non-profit organizations, educational institutions, and the general Columbus, Ohio community. 
Nikki Swift has been a practicing filmmaker and artist for most of her life. Recording day-to-day life since she was a teenager, she imagines herself a tinkerer of sorts exploring various image making devices to fit her creative whims. Her most recent works move in two directions. The first is a continued series of personal experimental video essays on her life as an American orphan. The second is a series of video installations that combine social commentaries with archival materials, found footage, and a connection to the historical avant-garde film and video movements.  Her background includes a Bachelor of Art in both Film Studies and Art History from The Ohio State University and a Masters degree in Library and Information Science with a focus on digital collections preservation and access from Kent State University. Since 2003, she has been working as an artist, curator, and media consult for businesses, non-profits, and residents of the Central Ohio area while producing her own work which have shown at festivals and competitions across the US and abroad.  
Matt Swift is a multi-disciplinary artist and performer in Columbus, Ohio. Matt's work stems from a deep connection to the historical avant-garde and experimental movements of all art forms which he combines with elements of performative video, photography, projection, and painting. His background includes a Bachelor of Art in both Film Studies and Art History with a minor focus in Fine Arts from The Ohio State University and a Masters degree in Library and Information Science with a focus on digital collections preservation and access from Kent State University.  For over 15 years he has been performing freelance work locally in the form of providing audio/visual digitization consultation and creating video, graphic arts, and paintings for the purpose of art exhibition. He has led workshops in media arts for non-profits such as 4-H and the Greater Columbus Arts Council. 
Over the past decade Nikki and Matt have provided many services to the public offering workshops for the Greater Columbus Arts Council, 4-H, and Adobe. They have a long history of curating moving image programs around Columbus, Ohio as part of organizations such as The Columbus Moving Image Art Review, The Columbus International Film + Video Festival, Comfest, and the Independents Day Festival.  
In 2014 both Nikki and Matt were awarded a Greater Columbus Arts Council Media Arts Fellowship for their individual bodies of work in moving image art. In 2018 Nikki and Matt were selected to be Artists in the Classroom through VSA Ohio and the Ohio Arts Council to support 6th-10th graders at the Bridgeway Academy to make five (5) short films about bullying.
They have also been recipients of multiple grants from both the Greater Columbus Arts Council and the Ohio Arts Council since 2012.
Screenwriter
Audrey Todd, PhD.
Dr. Audrey Todd obtained her doctorate in Clinical Psychology from Stony Brook University in 2003. She received her Master of Fine Arts in Acting from Rutgers University in 1997 and obtained her bachelor's degree from Duke University in 1994. In addition to maintaining a private psychology practice in Columbus, Ohio, Dr. Todd is the founder and Executive Director of Food for Good Thought, an organization offering a highly customized suite of job services, often finding its clients positions in the community. Food for Good Thought is internationally accredited as a Community Employment Services provider through CARF (Commission on Accreditation for Rehabilitation Facilities). 
Dr. Todd is particularly interested in galvanizing persons on the autism spectrum to create innovative employment opportunities for themselves. In 2016, Food for Good Thought was awarded Social Enterprise of the Year through the Center of Social Enterprise Development in Columbus, Ohio. She has obtained multiple grants to further the careers of persons across the autism spectrum in concert with generous organizations such as Autism Speaks, The Columbus Foundation, Puffin West Foundation, the Harry C. Moores Foundation, The Ohio Arts Council, and the Greater Columbus Arts Council. She resides in Columbus with her husband and two children (one of whom is on the autism spectrum), and enjoys hiking, writing, film, and beekeeping.
Production Assistant
Danny Beane
Danny Beane, a graduate from The Ohio State University Film Studies Program, served as an all around lead production assistant supporting the Co-Directors on and off set.
Early on in physical production Emily Gabrelcik provided additional production assistance.
Bella Ruse is a local band comprised of the husband-and-wife team Joseph and Kay Barker. Bella Ruse has opened for Sarah McLachlan, Heart, and Kate Nash. Their songs have been heard on MTV and Showtime and their most recent album, KUHZOO, spent eight weeks on the CMJ Radio Top 200. They were the Needle in the Haystack artist on MTVmusic.com. In 2010 their song 'Push On' was handpicked by Sarah McLachlan and Terry McBride as a winner of the Lilith Fair talent search competition and Bella Ruse was offered a spot at the nationally touring festival.
You can hear their music at
http://bellaruse.com/
WHAT IF WE DON'T REACH THE GOAL
Our campaign for post-production of Those Who Spring of Me is very modest and we are confident we will reach our goal. If we do not reach our goal our team will work hard to find other support mechanisms to ensure the completion of the film.
THE IMPACT
Your donation to our project not only helps in the completion of a unique film but it also helps support a project that focuses on supporting and employing members of the autism community in Columbus, Ohio. Your support today would be helping the members of this team see a project finally come to life on the big screen, giving space to people who look like, live a life like, and deal with daily challenges like those in our community—individuals who are part of the verbal and non-verbal autism spectrum. 
RISK & CHALLENGES
Those Who Spring of Me was a risky and challenging adventure from its inception. In 2015 the screenwriter Audrey Todd was speaking with several people within the film and disability communities in Columbus, Ohio because she wanted to find someone who would help her make a film using non-professional autistic cast members to tell a story focused around a character who used text to speech assistive technology to communicate.
Eventually Audrey found Nikki and Matt Swift, who worked with her to expand the script she had written, produce some test footage of the cast members to gauge the accessibility needs on set, and eventually take on the roles of co-directors and editors. 
The biggest challenge at first was providing accessibility needs for the cast members at a very high level so that basic production could get started. Early on, it was recognized that each scene would have to be carefully planned so that three non-moving cameras could be operated simultaneously to capture multiple types of shots within a scene for each take. This style of production had to be adopted because of the risk involved in having to try to do perfect retakes given the cast members accessibility needs. It was also clear at the outset that as much of the film as possible had to be shot using natural lighting and a small of a production crew to minimize the amount of photo and acoustic stimulation and distractions on set.  For this reason the production crew consisted of 3 individuals, Matt Swift, who set up the composition of the scenes (including lighting and audio), Nikki Swift, who checked focus and exposure (as well as leading the start and stop of takes), and Danny Beane, who was the all-around PA helping set up all the equipment (and then operating the 3rd production camera—and sometimes 4th documentary camera—on top of social media photos).
On top of the challenges in production labor and scene composition, two (2) months after starting production in 2016 the co-director Matt Swift was involved in a serious motor-scooter accident. This delayed the production of the film by nine (9) months to provide time for Matt to heal from multiple injuries, including a traumatic brain injury. Once production began again, the film took almost a year and a half to finish shooting due to cast schedules and the continuation of Matt's recovery.
As you can see, our journey has been long and hard up to this point, but we have managed to finish principle production. We hope to be able to have a finished edited version of the film this spring so that we can start submitting to festivals in the summer and fall of 2020. 
OTHER WAYS YOU CAN HELP
We understand that not everyone can help with financial support. If you would like to support our project in other ways you can do so in two (2) ways.  First, you can visit
https://www.nicolettecinemagraphics.com/contact/
  and sign up for our email list so we can keep you informed of our progress. Second, you can follow us on social media and post  about our project to your own channels on Facebook (
https://www.facebook.com/thosewhospringofme/
), Instagram, or Twitter using the hashtags #autismfilm #thosewhospringofme
Fundraising team (3)
Matt Swift
Organizer
Raised $260 from 4 donations
Columbus, OH
Food for Good Thought Vocational Support
Registered nonprofit
Donations are typically 100% tax deductible in the US.
Audrey Todd
Team member
Raised $120 from 2 donations
Nicolette Swift
Team member