This Is Why We Live in New York City
Dear Everyone!
We are
Open Heart Surgery Theatre
, a team of female theatre artists who are eager to create work that dangles across borders, resurrects powerful female voices; is visceral and interdisciplinary in approach, experimenting with multiple languages on stage.  
We are: Coleen MacPherson, Alaine Hutton, Elodie Monteau and Dobrochna Zubek and we have created a play called
This Is Why We Live
, inspired by the ironic and astonishing poetry of Polish poet, Wisława Szymborska.
This September 2019 we have been given a unique opportunity to bring 
This Is Why We Live
to New York City's Off-Broadway venue La MaMa as part of their 58th Season.    In order to make this next step in our artistic journey a reality, we require your support.  Ontario artists have been struggling due to the Ford government.  The Ford government slashed base funding to the OAC by $5 million, as well as more than $2 million to the Indigenous Culture Fund (ICF).  This has affected our company's capacity immensely and we have had to limit our vision as a result.  We don't
want
to limit our vision.  We want to vision big.  We want to imagine more open borders across Canada and the US through the process of art-making and collaboration.   Therefore we sincerely need your support in order to make our vision happen!
About the Play
The play takes the audience on an intimate journey through 14 of Wisława Szymborska's poems; dark, yet hopeful, we converse with nature, the dead and the living, and confront the questions we all face living together on this delicate planet.  Our work is physical, blending movement, dance and music in a unique way to tell the story of us all through a single woman's voice, through words and the body. Original musical score fills the space throughout by cellist Tatiana Judycka and Dobrochna Zubek.  Performers Alaine Hutton and Elodie Monteau embody the poems, igniting the words in English, French and Polish.
This is a unique collaboration between Open Heart Surgery Theatre (Canada) and Théâtre de L'Enfumeraie (France); we delight in bringing our audience into a surreal performance that celebrates a great female voice of the 20th century. 
We see Szymborska's poems like conversations, intimate and existential; humorous and ironic.  
Why La MaMa?
The opportunity to bring our play to La MaMa is a great step for our company and for the artists involved.  As an emerging Canadian theatre company, we know that the bringing our work to an international and experimental hub will only spark further exciting opportunities.  We don't want to miss out on this due to the lack of funding and this is where we need you.  Help be a part of our story and make this happen.
La MaMa
is a diverse and impressive roster of artists have been nurtured there, including: Blue Man Group, Sam Shepard, Ed Bullins, Taylor Mac, Estelle Parsons, Adrienne Kennedy, Diane Lane, Jackie Curtis, Harvey Keitel, Robert Wilson, Bette Midler, André DeShields, Harvey Fierstein, Max Roach, Steve Buscemi, Julie Taymor, Philip Glass, and Olympia Dukakis.
"It's a place that gives people a chance, then goes an extra step and nurtures them," says David Sedaris. 
"Artists are welcomed at La MaMa and lovingly encouraged to experiment," says Artistic Director Mia Yoo. "As we've grown over the years, risk-taking and diversity have remained key cultural values." Our East Village location is a thriving community of four performances spaces, a suite of rehearsal studios, an art gallery, a dormitory for visiting artists, and the La MaMa Archives (an unparalleled physical record of downtown theater)
We live in a time in America where women's rights are under threat, where women's voices are of the utmost importance.  We feel a desire to bring this  phenomenal woman's words to a stage in New York and know that it will not only benefit us as emerging artists and as a new international company, but it will be an exciting moment to see her world embodied on stage at an experimental hub in a political climate where the need to listen, to look inwards and to converse is all the more necessary.
We urgently need your help!
 At the moment we are short $12,000 for this tour to happen and we are seeking funders and sponsors who would delight in supporting an original theatre piece that brings to life the poetry of Polish poet, Wisława Szymborska.
Your contribution to the arts is undeniably important and the support will go towards:
• Travel costs for the team of 5 (3 performers, 2 tech team members) from Toronto to New York City
• Travel, courier, freight costs associated with moving set and costumes
• Design costs ($2500)
• Visa costs (of $3000)
• Accommodation for our designers
We cannot thank you enough for this incredible generosity!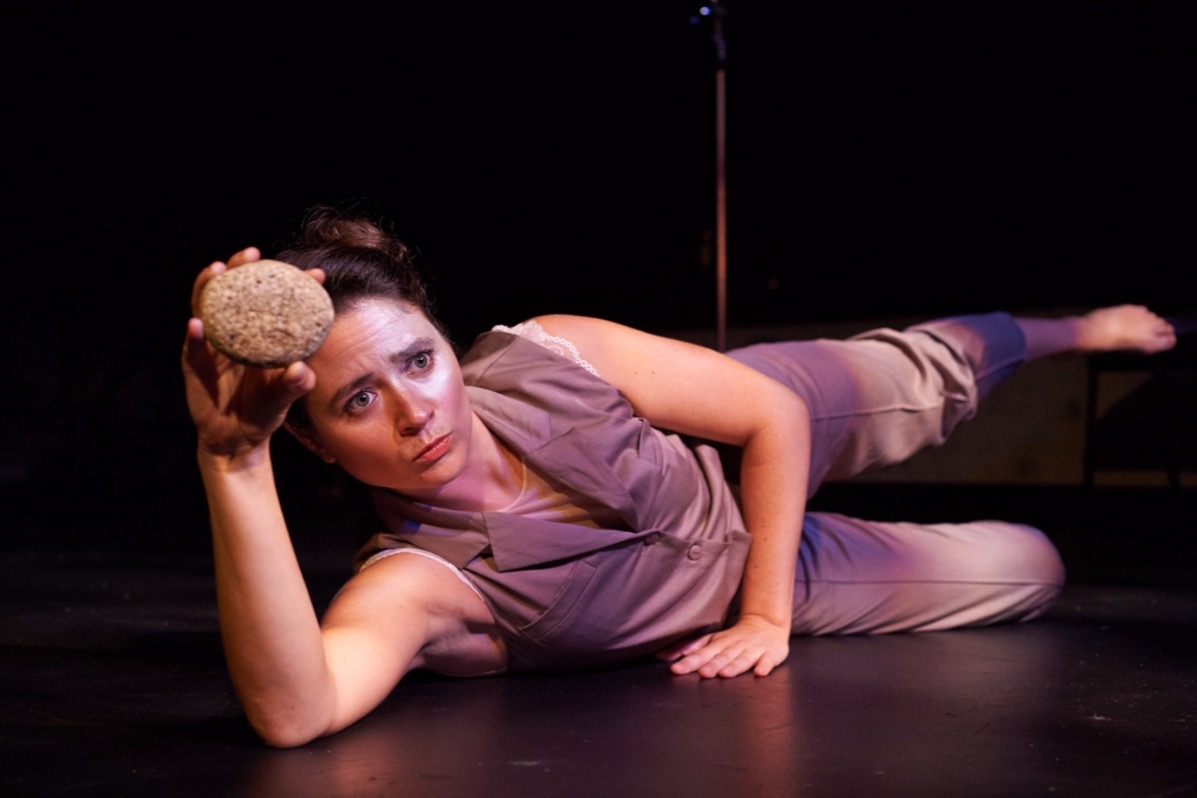 "I've wanted to write about them for a long while,
but it's a tricky subject,
always put off for later
and perhaps worthy of a better poet,
even more stunned by the world than I.
But time is short. I write."
(Here, Szymborska)
"[OHST] is to be applauded for demonstrating the boundless possibilities afforded by
physical theatre [...a] melancholy quest for freedom"
–FullStop Arts, Mimetic Festival, UK. 
★★★★ "This is a theatre piece that relights the aura of routine, day-to-day life for our self-obsessed times."
--Trevor Abes, The Theatre Reader
 "It made me laugh, delight in onions, think about first loves, and about stones and death and the horror of war and being a woman inside a world that isn't hers. I delighted from beginning to end on the playful relationship between all performers."  -- Martha Ross, Toronto
CREATIVE TEAM
Coleen MacPherson - director 
Alaine Hutton - performer 
Elodie Monteau - performer 
Dobrochna Zubek - cellist  / music
Tatiana Judycka - musical score
Helen Yung - set and costume design
Rebecca Picherak - lighting design 
Sallie Lyons - artistic associate
Yearime Castel-Barragan - artistic associate 
Viktor Lukawski - translation and dramaturgy support
This work has been supported by the Polish Consulate (Toronto), The Polish Institute (Paris), The Polish Institute (NYC) and the Canada Council for the Arts
Twitter: @OHsurgery
Instagram: @ohsurgerytheatre
www.openheartsurgerytheatre.com
Photos of This Is Why We Live by Michael Cooper
Promotional Video by Peter Riddihough

Fundraising team: Open Heart Surgery Theatre (4)
Coleen Shirin MacPherson
Organizer
Raised $2,881 from 22 donations
Toronto, ON
Dobrochna Zubek
Team member
Raised $925 from 10 donations
Alaine Hutton
Team member
Raised $120 from 2 donations
Elodie Monteau
Team member
Raised $95 from 2 donations