Help Zion I after armed robbery
My name is Steve Gaines and I am from Oakland, CA aka The Bay Area. I got by the artist name Zumbi and Zion I.  Zion I's debut album came out in 2000, so this is year 17 of releasing albums, music videos and  performing at shows.
Calling on my
Zion I
fans of the world. I need your help!
On Monday, 7/10/17, I was shooting
a music video for a new song.
Four hours into the shoot, we were robbed at gunpoint and the camera was stolen. Thankfully no one was hurt. Below is a photo of me in character on the set before the robbery.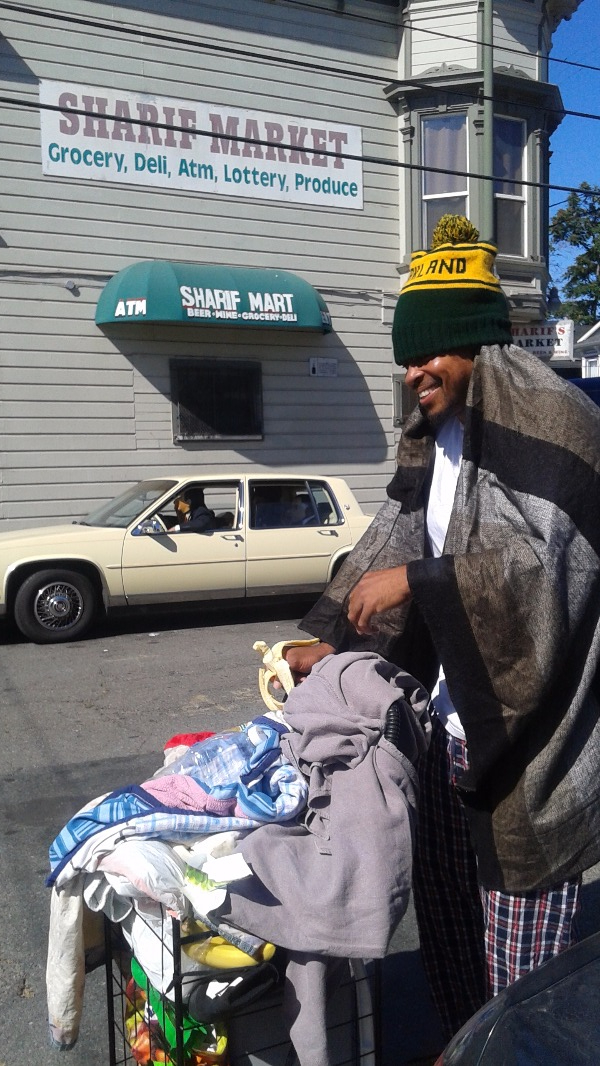 My last album was inspired by my own personal losses as well as the current political and social climate of the world-at-large. My reason for filming in the heart of West Oakland and the storyline of the video written by director
David Telles
 make it all the more ironic that we ended up being victimized.
There is a deductible to pay to get the camera covered by insurance, and the money spent on the video has to be raised to refilm.
As an independent artist, I am funding this alone.
There is no record label financing this. This is why I am reaching out to you.
How will the money be spent?
$2500 deductible for camera will get paid direct to insurance. $2000 will get paid direct to camera-operator/owner (for wages lost on shoot 1 and a two day reshoot). Additional $700 will go to film crew and extras pay. Equipment rental/ craft services/ props $600. Permits & Security $1300. 8% of campaign goes to GoFundMe and they we hold a few more hundred for L & D (loss and damage). I have paid into this with my own funds, and am deeply thankful for you doing the same.
EVERY dollar raised beyond our initial goal will go into the Film. At the end of the campaign we will update the section on "how the money will be spent." Beyond our goal, will mean crew working for free or at reduced price will get paid, first and foremost.
Please help us raise the money to get the camera back and the ability to reshoot the video.
See your name as an funder in the credits! Plus receive a special email with links to unreleased material and discount on merch.
I will continue to rock shows with the unparalleled energy you know a ZION I show has!
https://zionicrew.com/pages/tour
Connect with me at
Instagram (zion_i_crew) and Facebook (zionicrew) and Twitter (ZIONI). Also website is:
Zion I Crew

T
hank you so much!
Sincerely,
MC Zumbi