These unlucky rescued kittens need HELP!
We found this 3 kittens on the street with their mom, their eyes were completely infected and full of pus. They were full of bugs and scabs.
When we were able to catch them we didn't think that their eyes' condotions were that serious. But when we take them home, we realize that their injuries were very bad.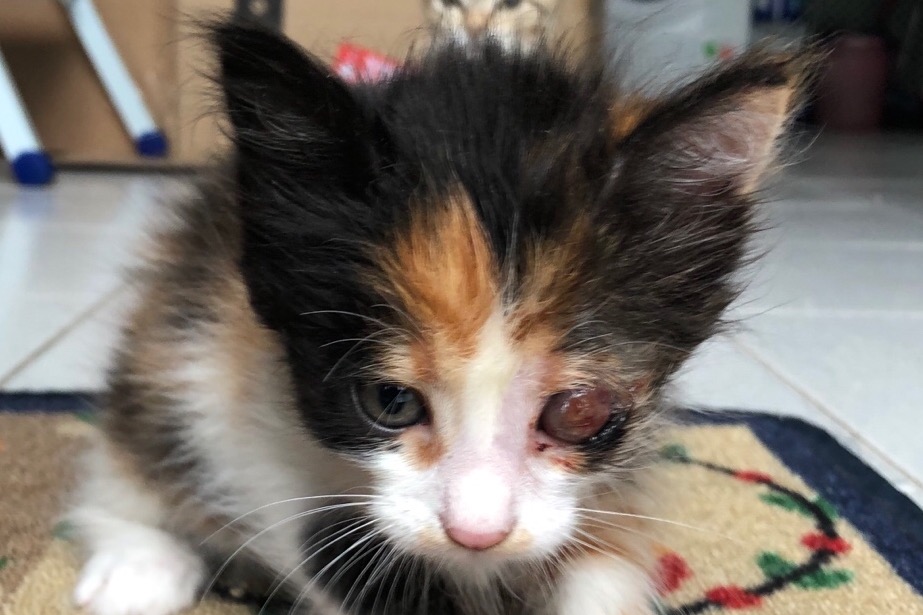 They were bring to the vet and he said that they were undernourished and that the injuried eye were lost. Unfortunately the black kitten in totally blind, while his two sister still can see by one eye.
Now they are not enough heavy to get removal surgery, but they will need it in a few weeks.
We search someone to take care of them, but nobody wants them because they were horrified by their eyes.
But they are just sweet adorable kittens that just deserve to live a beautiful life full of love without any kind of prejudice.
We are medicating them and we already spend a lot of money for the visits and medicines.
They have to be medicated until removal surgery and we really take care of them 
The removal surgery cost a lot of money and we are asking a little help to make these kittens' life possible. We also have to neuter their mom to make her adopted.
Please HELP us, we don't have so much money but we don't want to leave alone these poor kittens.
Thank to the ones who will donate, also a  little, for this kittens MAKES the difference and gives them HOPE! ❤️