5000 STEPS CAMPAIGN: Trekking to build a a model earthquake resistant eco village in Dokshan, Nepal.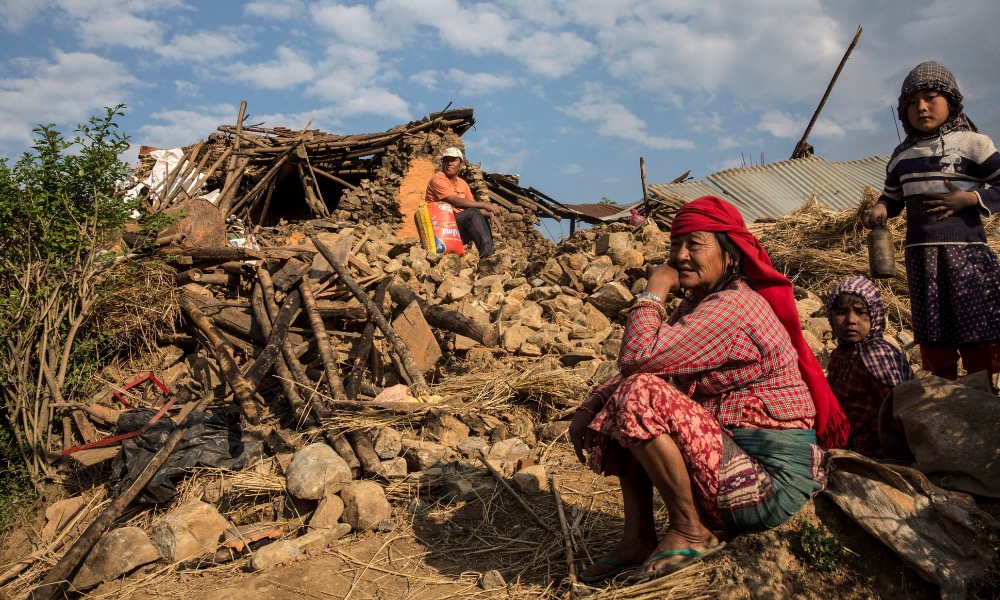 Rebuild Nepal 2.0 is our new campaign to rebuild lives and livelihoods in the earthquake affected villages of Nepal. Over the next 5 years we hope to invest $100,000 to rebuild craft workshops, schools, libraries and health posts in the areas with the greatest need. 
Our first rebuild project is to raise at least $5000 to help fund the development of an earthquake resistant eco village in Dokshan, Nepal.  This project is led by Hausala Foundation. To kick off this campaign,
Team Nepal (Lisa Ostroff, Read deButts, Anna Strong, Aaron Strong and Julie West)
are trekking, in March 2016, to Poon Hill in the Annapurnas, climbing over 5000 steps in one day! This campaign also commemorates the anniversary of the earthquake.
We working because almost a year ago the devastating earthquake in Nepal took over 9000 lives and left hundreds of thousands homeless, without schools and health posts.  The news cycle has moved on but recovery and rebuilding will take a decade!
For the past 7 years, The Red Sari has been on a mission to create and sustain jobs for women in Nepal. For women in this small South Asian country, jobs represent more than income – working liberates them from lives of isolation, builds confidence, and bestows status within their families and communities.
Following the devastating earthquakes of April and May in 2015, The Red Sari launched this gofundme campaign funding emergency rescue and relief efforts conducted by grass roots partners in Nepal: medical aid and assistance, food, and temporary shelter. We raised over $30,000 in the first month with all donations going toward emergency assistance.  Now we move on to our next phase, Rebuild Nepal 2.0
We're committed to Nepal - this beautiful home of the Himalayan Mountains - and her people for the long-term. Please join us!
Keep the small $10, $25, $50, $100 donations coming. They are adding up to something big!