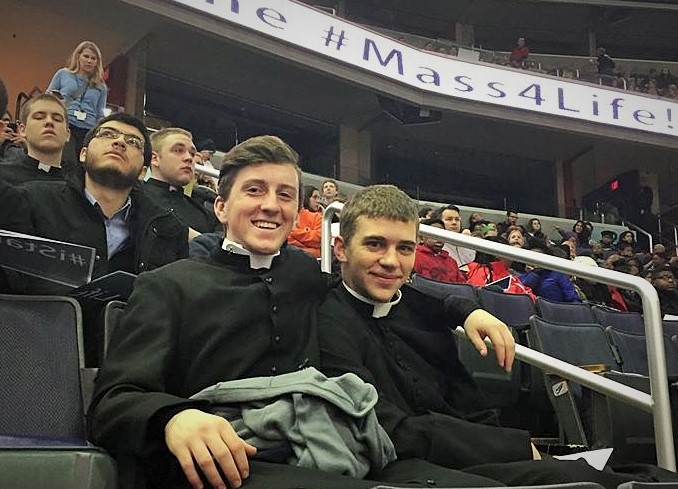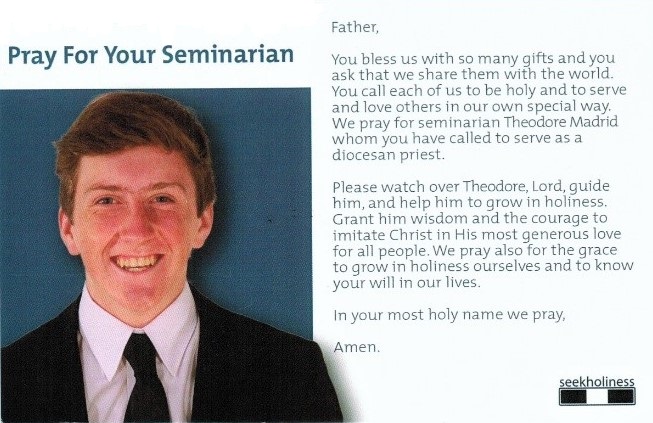 Hi,  this is my son, Theodore Madrid!

He's a college-level seminarian studying for the Catholic priesthood, and he's really in need of an inexpensive, reliable car.

We're Patrick & Nancy Madrid, Theo's parents, and we've been helping him as much as we can financially (we've raised 11 children, so we know what that's all about!), including letting him borrow one of our family cars for the past year. But Theo's been running that car ragged and it's nearly worn out.

And because he's studying full time, he's not able to keep working a job to earn money to pay for a vehichle.

We are trying to help Theo get a modestly priced, no-frills used car that will keep him safe on the road as he travels from his seminary to serve at different area parishes (i.e., for youth events, religious education, retreats, helping at parish events, etc.) and occasionally travelling home to visit family.

If we can purchase Theo a reliable used car for less than his goal,  the remainder of the funds raised here will be dedicated toward insurance, gas, and repairs, as well as books and supplies.

We are very grateful to everyone who can help Theo with this need and he assures you of his prayers and promises to remember you and your families every day in his holy hour and Mass intentions.

Thank you and God bless you!

Patrick & Nancy Madrid, parents of Theodore Madrid (seminarian)