For the Man Who Hated My Beard
Hello All,
My name is Mike Greengarten.  I created this campaign two years ago to honor my father who passed away from pancreatic cancer almost three years ago. It's truly hard to believe that it's been that long. It feels like yesterday. When I started that campaign two years ago, I hadn't shaved in a 4 1/2 months. This year, I am raising funds again in support of finding a cure for pancreatic cancer. Now, it's been 1 year, 3 months, and 22 days since I've picked up a razor. I can't even remember what my face looks like cleanly shaven. This is by far the longest stretch of my life. My lifelong childhood friend, Nick Gazzillo, has taken the pledge with me and will not shave until we hit our fundraising goal of $1,500. The $1,500 goal represents 1.5% (or 1 in 65 people) who are at risk of getting this terrible disease. I have known Nick since the 1st grade, and he has been there for me throughout all of the good, bad, and ugly times. My father loved Nick, and I'm sure is proud of his accomplishments throughout life.
When I was in high school and college, my father told me that if I ever came home with a beard, he would not let me in the house. Plain and simple. I abided by his rules and shaved before going home for Thanksgiving, Winter Break, or any other break I had. He just hated my beard. So much so that he paid me $50 to shave it once. That's no joke. Who wouldn't though? Now, I'd shave it for nothing if it meant he were still around. My father, Jay Greengarten, passed away from Pancreatic Cancer on February 20, 2015. He was 67 years old. He was my best friend. My role model. My coach on the playing field and in life. The toughest part about him being gone is filling the void of talking to him 3 times a day. I am blessed to have had him in my life for 23 years, there is no doubt about that.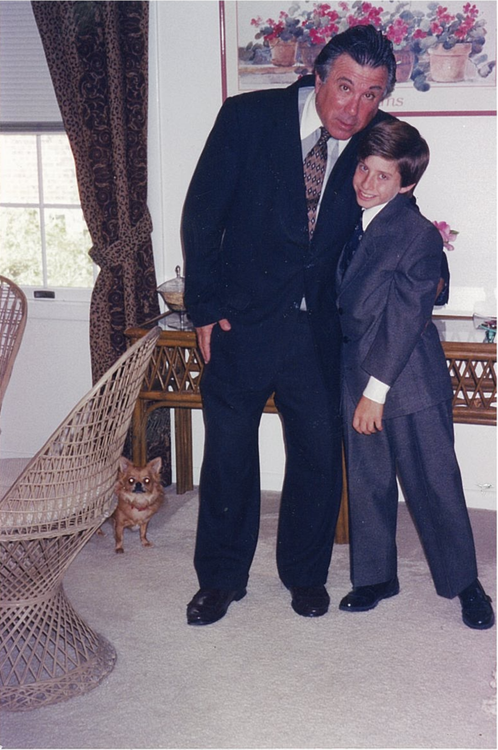 The goal of this cause is to raise awareness by putting down the razor through the end of November and letting our beards grow out in honor of my father, my Uncle, Gary Greengarten, who passed away from Pancreatic Cancer in August of 2013, and my grandmother, Elaine Greengarten, who passed away from cancer as well.
If you just read this post, we will feel like it was worth getting the story out there. If you donate, all proceeds will go to the Lustgarten Foundation to find a cure for pancreatic cancer. The plan is to end this page on December 1st. If we reach our goal of $1,500 by then, we will shave. If not, we will keep the page open until it hits $1,500, and then we will shave it when it hits that point. If anyone has a story of their own that you would like to share with us, please email me at [email redacted]. We would love to hear them.
Thank you all for your support.

Organizer
Mike Greengarten 
Organizer
Highland Park, NJ

Marc Lustgarten Pancreatic Cancer Foundation (The Lustgarten Foundation)
Registered nonprofit
Donations are typically 100% tax deductible in the US.
Learn more
#1 fundraising platform

More people start fundraisers on GoFundMe than on any other platform. Learn more

Expert advice, 24/7

Contact us with your questions and we'll answer, day or night. Learn more