The Liquor Store Album 2018
//
VERSION FRANÇAISE PLUS BAS!
//
It brought us so much hapiness to see thousands of people dance and enjoy our last show at the Montreal  International Jazz Festival last summer. Humans of different ages and walks of life came by the hundreds after the show to ask us about our music and how to purchase it.
After 6 years of being together, we have recorded 2 EP's which we are proud of. Recording EP's is a great way to document our music, but unfortunately it isn't enough to apply for grants and festivals outside North America.
Our ultimate goal is to be able to share the same live experience (which some of you might have lived at the Montreal International Jazz Festival) accross the world.
To do this, we need to record an album. Not just any album - an earthshattering, mind-freaking-blowing top-quality album with a great publishing team. Everything from pre-production to recording to production to more recording to post-production to mixing to mastering to liscencing to marketing to distribution cost a whole lot of money. Like 40 000$ lot of money.
If you have ever been to one of our shows, have one of our EP's or just really enjoy our music, we invite you to be a part of this great journey we are about to embark on. By contributing to our campaign not only are you helping local talent rise from the amazing scene we have here in Montreal, but you also have access to many cool perks that we are pleased to share with you!
//
TLS @ FIJM 2017
Album, watsdat you say?
We want to offer the very best music production quality possible. That's why we will be stopping at no cost to get the very best we can, every step of the way. 
-Working with badass producer Connor Seidel
-Mixing with a TBA mixing champion
-Mastering at LeLab, here in Montreal
-Lots of new collaborations.
-Get the Right tones, use the very best instruments, and gets theses synth tones just right.
-Working with amazing visual artist, photographers and graphic designers to get the stunning masterpiece-state-of-the-art imagery that will go along the album.
 Wild Studio (seen above), where we'll go and record for one week in january 2018!
WATSINITFORME
-daily pictures, vlog (not daily), entries every step of the way to let you in on our progress and make you part of the experience.
-lots of perks, merchs, and gifs for our backers.
-Our unconditionnal love; this include lots and lots of your names on our album, and us spreading the goods news and giving you the credits thats your due in our interviews and testimonials etc… 
-Private show and jams sessions, meet&greet for our backers. 
THE LIQUOR STORE SEAL OF APPROVAL
-All the help we get, we'll invest. Better sound, better quality, best merchs etc….
-We'll stay independant, we'll keep on doing what we're best at, thanks to you!
//
Thanks a million, and as always, there's always room for everyone in The Liquor Store familly!
Sincerally and groovingly,
The TLS boyz
Want more of The Liquor Store?
Our youtube channel
Official facebook page

_
___________________________________________________________
Nous étions extatiques de voir des milliers de personnes dancer au rythme de notre spectacle en juillet dernier au Festival International de Jazz de Montréal. Jeunes et moins-jeunes, des gens issus d'une multitude de parcours nous ont ensuite approché pour nous parler de notre musique et nous demander où se procurer nos disques. 
Après 6 ans, The Liquor Store a enregistré 2 E.P. dont nous sommes très fier. L'enregistrement d' EP(s) est une excellente manière de documenter notre progression mais, ce n'est pas suffisant pour appliquer au Festivals internationaux et aux programmes de bourses qui les accompagnes.
Notre but ultime: partager la même expérience de spectacle (que certains lecteurs ont, possiblement, eux mêmes vécus au FIJM en juillet) à travers le monde.
Pour se faire, nous voulons enregistrer un album. Mais pas juste un album - on veut la top-qualité, un opus fracassant, une révolution dans vos oreilles- tout cela produit par une équipe de ninja de la production et de la publication. Toutes les étapes, de la pré-production à l'enregistrement, de la production à la post-production , du mixage au mastering, de la publication à la distribution et au marketing, sont très coûteuses. 40 000 fois très coûteuses. 
Vous avez déjà assisté à un de nos concerts? possèdez un de nos E.P? ou  vous êtes fan de notre musique? Joignez-vous à nous et faîtes partie du projet! En contribuant à notre campagne, vous contribuez au développement des artistes d'ici et vous obtenez l'accès à plusieurs produits exclusifs signés The Liquor Store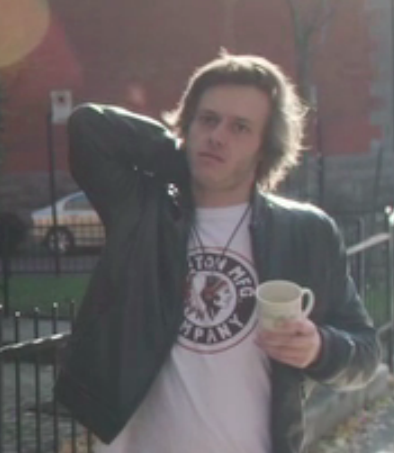 Notre bassiste (confus), quand on as passé à TVA.
FAQUEVOTREALBUM?
Pour l'album: on veut vous offrir la meilleure qualité possible. C'est pourquoi nous n'arrêterons à aucun prix pour produire l'album.
-Connor Seidel, superman-producer
-Mixage fait avec un champion international du mixage (sera dévoilé)
-Une semaine d'enregistrement en janvier au studio Wild
-Mastering à LeLab Mastering, ici à montréal.
-Pleins de nouvelles collaborations avec rappeurs et chanteurs/chanteuses d'ici
-Une équipe d'artistes visuels, photographe et designer graphique pour créer l'identité visuelle de l'album
-Travailler sur des instruments qui ont marqué l'univers de la production; synths classiques, Rhodes, B3, Jazz bass, Hoefner  etc…
La pièce de matriçage à LeLab Mastering.
PISPOURNOUSZAUTES?
-Des photos, Vlogs, et communiqués pour vous garder au courant de nos activités tout au long de la campagne.
-Accès exclusif à du contenu web et plusieurs produits pour nos contributeurs. (liste dans 
communiqués
)
-Notre amour inconditionnel; ***Notre amour inconditionnel inclu une pléthore de remerciements et un band qui ne vous oublieras jamais et mentionnera à chaque occasion le rôle que vous aurez joué et l'importance de votre implication dans la création de cet album***
-Des shows privés, des jams, des meet&greet! 
LE SCEAU DE QUALITÉ THE LIQUOR STORE
-Tout l'aide que nous recevons, nous investirons. (et on vous garde au courant)
-Nous sommes artistes indépendant et nous continuerons à créer de la nouvelle musique et faire ce que nous faisons, grâce à vous!
//
Milles merci, nous avons une place pour tout le monde dans la famille de The Liquor Store (t'as pognes tu? Room for Everyone)
Sincèrement,
The Liquor Store
Vous voulez plus de The Liquor Store
Notre Youtube
Notre Facebook
Antoine Bouchard-Bergeron 
Organizer and beneficiary