Margot & Jeremy's Surgery Fund
This is Margot.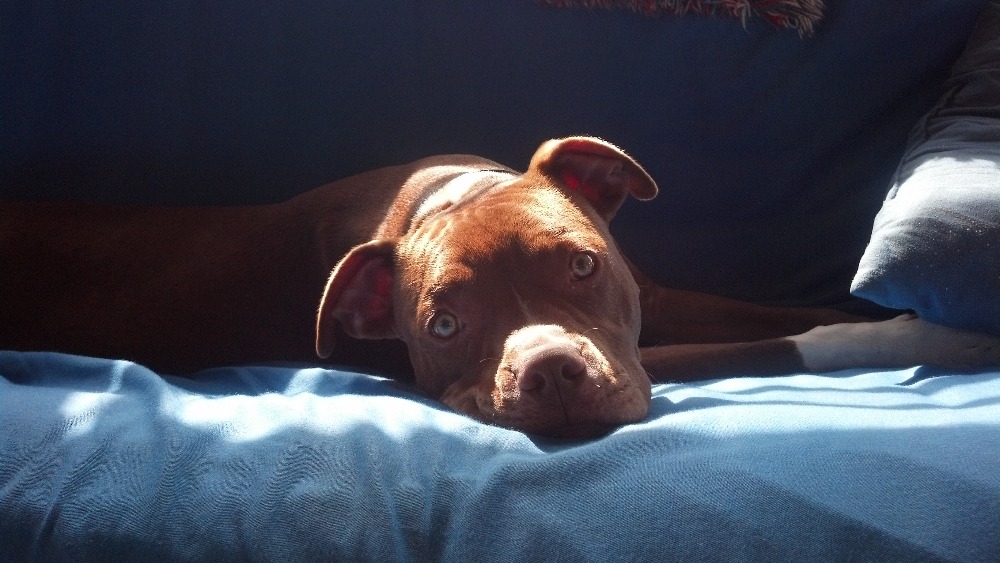 A little over 2 years ago, my husband, Jeremy, and I adopted this wiggly, smiley American Pit Bull Terrier. She is by far the sweetest, most intuitive dog I've ever known. (And I'm not saying that because she's mine!)
    When Jeremy and I decided it was time to get a dog, we felt certain about two things: We wanted to adopt and we wanted a "pit bull." Pit bulls get such a bad reputation from the media and from people who don't know anything about them. I was a pet sitter for 10+ years and every pit bull I met was delightful. Jeremy had similar experiences. So, we contacted several rescue groups, visited various shelters and eventually found ourselves at BARCS in Baltimore City. We had an appointment to see another dog, but we had to walk past an employee who was holding a wiggly, smiley, bitty pitty in her arms to get to our destination. We kept walking, but that little dog literally bent over backwards to try and stay close to us. I commented that she was the cutest puppy I had ever seen, but was resolute about keeping our appointment with the first dog. We didn't hit it off with the dog we came to see so we asked if we could see the little pit that had greeted us in the hallway. The moment that she came into the room, she sat down and licked the air around us as if to say, "See how well behaved I am and how much I love you already?" She was responsive, she didn't chew on my fingers, and she had a bounce in her step. My husband and I knew almost immediately that we had been chosen by this little dog before we had the chance to choose her…and we weren't complaining. The next day she was out of the shelter and in her forever home.
    Life with Margot has been a joy. She is an ambassador for her breed and smart as a whip! I felt so lucky to have a dog that was such a perfect match for our family. She was exuberant about life, happy, and healthy. Until she wasn't.
About 6 months ago we noticed that Margot was limping. Then she began dancing back and forth between her hind legs and even balancing on her front legs in order to avoid putting weight on her back legs. We took her to the vet for X-Rays to see what was going on and the vet didn't like what she saw. She referred us to a specialist. Just the consultation with this vet was $200, but we needed to know what our options were. The specialist discovered that both of Margot's knees are damaged. (Cranial Cruciate Ligament Injury) He cautioned us that the longer we waited to address the injury, the more painful it was going to get for Margot. Fortunately, there was a surgical option that would permanently fix the issue. Nothing could prepare us for what came next - to fix both of her knees would cost approximately $9000. Unfortunately, the surgical option is outside of our financial means.
    Knowing that Margot is only 2 ½ years old, and that this problem is fixable, Jeremy and I were determined not to give up on our girl. We aren't ones to give up that easily, so we began brainstorming and came up with all sorts of fundraising ideas. We were in the midst of planning when suddenly Margot's condition worsened. Recently, Margot stopped using her right leg altogether. She can no longer support her body weight to relieve herself. She has taken to just laying down in the yard to pee, which is uncomfortable for her and distressing to us. She remains in pain a great deal of the time and our once happy, energetic, unflappable dog is beginning to resign herself to lounging on her side most of the time in order to stay comfortable. Due to these recent developments we need to act fast and get Margot's right knee operated on ASAP or else her condition will continue to deteriorate until she is completely immobile. We can't bear the thought of losing our young, sweet girl this way, so if we can even just get one knee done it would improve her quality of life beyond words.
    To further complicate things, right around the same time, we found out that Jeremy would need a dental surgery that isn't covered by our insurance. Jeremy is a personal trainer – he invests in others on a daily basis – from people who want to live a healthier lifestyle to Autistic kids who benefit from being active. He is a selfless individual and is constantly sacrificing for others. Now I'd like him to have what he's always given to others so freely – a smile. Jeremy was born without the Adult teeth next to his front teeth. For years now he has had gaps between his teeth, remedied only by wearing a false teeth. Now, his two front teeth have abscessed and the dentist wants to them removed, which will leave him with 4 missing teeth. The dentist has proposed a plan to give Jeremy the smile he deserves. Unfortunately, all of this costs $13,000 and our insurance won't even cover a fraction of it because they refer to his condition as a "birth defect." We applied for financing but they will only finance $7,000 of the total amount. Despite needing surgery, Jeremy has put Margot's needs before his own and insisted that we take care of her first.
Obviously, this is a lot on our plate right now. We hate to ask for charity, but with all of our other bills and financial obligations we just can't swing these surgeries without help.
The financial breakdown is as follows:

Margot's Knee 1: $4,500
Margot's Knee 2: $4,500
Jeremy's Dental Surgery: $10,000
Total: $19,000

    $19,000 is a lot of money to ask for. So we're not. While it would be amazing to have all of this paid for, we realize that we're not the only ones experiencing financial hardship right now. Our goal is to raise enough money to do one of Margot's knees and enough to make up the difference for what we can't finance for Jeremy's dental surgery:

Margot's Knee 1: $4,500
Jeremy's Dental Surgery: $6,000
Total: $10,500


UPDATE: The financial breakdown has changed slightly, due to changes in the treatment plans etc. Our goal remains the same, but now more of the money will be going toward Margot's 2nd knee, due to urges from the vet...as well as us finding a dentist who has offered a less expensive treatment option for Jeremy's dental surgery.
    Thank you so much for reading our story. Even if you can't help financially, your thoughts and prayers are appreciated. You can also help by sharing our GoFundMe page on Facebook, Twitter and any other social media platforms you participate in!
Sincerely,
Vanessa Kinzey Bergolios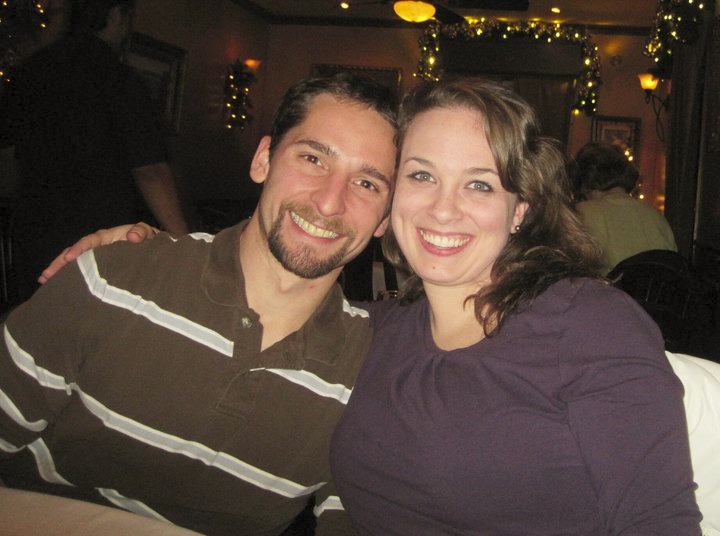 Organizer
#1 fundraising platform

More people start fundraisers on GoFundMe than on any other platform. Learn more

GoFundMe Guarantee

In the rare case something isn't right, we will work with you to determine if misuse occurred. Learn more

Expert advice

Contact us with your questions and we'll answer, day or night. Learn more