Help Josh the Doorman Change Lives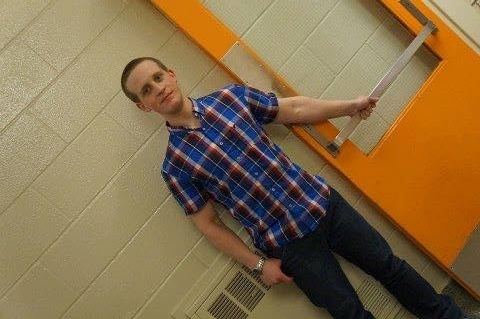 Hi, my name is Josh Yandt and I was bullied. People refer to me as the Doorman.  My story was first told in 2012 on CBC 
The National
 and most recently on WestJet's television commerical series titled '
Above and Beyond
'. The WestJet video ended up going viral on
YouTube
 and my story got international press from abroad including
Huffington Post
. What was it about my ordinary story that caused an extraordinary reaction? The answer - a simple act of kindness so profound, it changed lives. 
I NEED YOUR HELP TO SPREAD THE MESSAGE OF KINDNESS AROUND THE WORLD AND GIVE VICTIMS OF BULLYING A RENEWED SENSE OF HOPE AND PURPOSE.
I NEED $$$ HELP TO OBTAIN AN 0-1 VISA IN ORDER TO SPEAK AT SCHOOLS IN THE UNITED STATES.  

My Story
Shortly after my father passed away in 2010, just days after my 16th birthday, I succumbed to depression, anxiety, and darkness.  I lost hope and self worth. I felt invisible and unwanted. Bullying got worse and that's when my mother decided to move my sister and I to London Ontario to start a new life. 
THAT'S WHEN THINGS BEGAN TO CHANGE
In 2011, on my first day at Clarke Road Secondary School, I was determined to make a change. I could not go through another year of being bullied so I mustered up the confidence and courage and began holding doors open for my schoolmates. I held doors open in the morning, at lunch, and after school. I did this everyday for two years. Schoolmates thought I was weird at first but soon after they realized that my act of kindness was genuine. For the first time in my life, schoolmates were nice to me.  The bullying stopped. It not only changed me, but it made our school a kinder place. I found purpose, meaning, and a sense of belonging in life. That same school year, I was voted Prom King and won Best Personality Award. I would never have imagined! 
Call to Action for Help
I HAVE SPEAKING ENGAGEMENTS OFFERS IN THE USA THAT REQUIRE A SPECIAL WORK VISA THAT I CANNOT AFFORD. 
I want to make public speaking my life's purpose so I can help other children, teens, and adults who are going through what I went through when I was bullied. I want to spread the message of kindness and share my story as testament that a simple gesture of being nice to people can transform a classroom, school, and  workplace for the better. 
After my story went viral, I was flooded with requests to share my story and speak to schools abroad. However, in order for me to work in the USA and stay for an extended period of time, I need a special 0-1 Visa of Extraordinary Ability. This application not only has a fee but is rather cumbersome and complicated, requiring the specialized help of an immigration lawyer. My mother and I cannot afford to pay this fee. If we don't come up with the money soon, I will have no choice but to decline the offers to speak at schools and organizations.
If you could be so kind to help me with this fundraising campaign, whether its a financial contribution or sharing this link to your friends, I promise to make it my life's mission to spread my story of kindness and give victims of bullying hope. meaning, and courage. 
Forever grateful,
Josh, the Doorman

Organizer
Josh Yandt
Organizer
London, ON