The Demise - A New Rock Opera
Friends, Family and Community!
We're thrilled to share that THE DEMISE, is
1 of 3
projects that have been selected out of hundreds of applicants to be a part of the
Beta Series of the New York Musical Festival (NYMF)
this summer. This is the first official step towards a full production of our audience-immersive rock opera experience!
Our workshop production will be
August 3-5
at the
Peter Jay Sharp Theater
at Playwrights Horizons on 42nd Street in
NYC
!
Over the last couple of months, we have been joined by a profoundly
talented creative team
and cast
who have worked
on Broadway
and with
immersive theater companies
at the forefront of pushing the boundaries in the theatrical space.
Our Talented Team: 
Book, Music, and Lyrics
by
Joel Henry Stein
Book and Additional Lyrics
by
                   Doug Kreeger & Elizabeth Yng-Wong
Directed by
Shaun Peknic (Associate Director,
Once
)
Choreography by
Jennifer Jancuska (Resident Choreographer,
Hamilton
)
Music Directed by
Christopher Lloyd Bratten (LA's Immersive Hit Series
For The Record Live
)
Casting by
Michael Cassara
Lighting Design by
Brandon Baruch 
General Manager -
Amy Ashton
Stage Manager -
Adam Kendrick
...we'll be posting more updates very soon with the rest of the creative team and cast!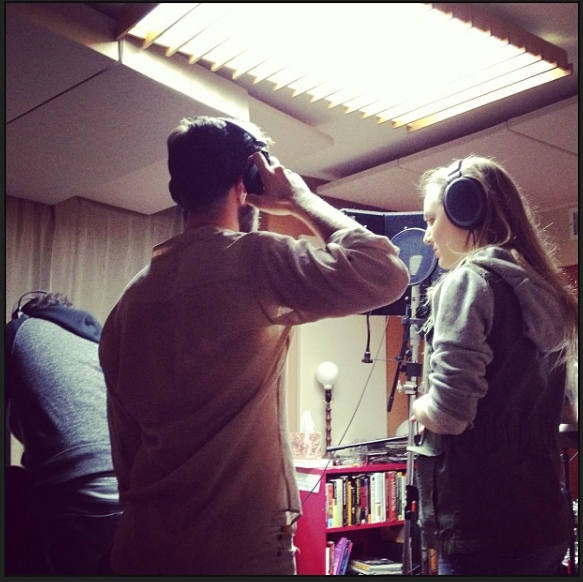 Our Rockin' Show: 

The Demise
is a cross between
Alice in Wonderland
,
The Wiz
, and
Dante's Inferno
. The show pushes the boundaries between reality and theater, making an
audience member the star of the show
. Exploring themes of isolation and the quest for inspiration in the midst of personal despair,
The Demise
 ultimately celebrates the beautiful, complex nature of our world and reminds us that
we are all connected
.
Rehearsals begin July 17! Why We Need YOU:
Theater can take years to develop and this project is no exception. For the past 10 years, we've been developing what up until now has been a labor of love that the three of us have felt deeply connected to and compelled to continue to work on despite our busy lives. We've worked hard to share parts of the show in readings and in concert in order to develop the script. Presenting The Demise at
NYMF
is a once in a life-time opportunity for us and for The Demise. It has given us the opportunity to attract an
exceptional team
 who feel the same connection to the music and the spirit of the show that we do. Our collaboration is taking this show to the next level. Your support will do the same. 
 Your contribution will help pay for…  
-
rehearsal space
-
salaries for creative team, cast and musicians

-
script copies
-costumes
-set
-general liability and workers comp insurance
-lights
-photos and publicity
...and much more!
Every contribution
, of any size, helps build buzz and momentum for this and future productions. 
How YOU can participate:
1. Contribute here and enjoy some rewards
! Every single cent will help. 
2.  Buy tickets to the show!
 You can purchase them here:
http://www.nymf.org/festival/2017-events/demise/
3. Make a tax-deductible donation!
If a tax-deductible donation is more interesting to you than a perk, NYMF has made it easy to to donate by way of fiscal sponsorship. You can easily make a donation by going to our NYMF page and scrolling down to the "donate" button.
http://www.nymf.org/festival/2017-events/demise/
4. Spread the word!
We know not everyone is in a position to contribute financially and not everyone will be able to attend the show this time around. Help us build the buzz and keep it going so there is an opportunity to see the show as a full production! We've created a show that hopes to include everyone in whatever way they feel comfortable. You can find us here: 
Twitter:
@DemiseRockOpera
Facebook:
https://www.facebook.com/thedemiserockopera/
Our sincere thanks for your time and support. We will be making regular updates here as the show grows and evolves.
Come on down to the party!
Alex Goldberg and Catia Ojeda 
Organizer