My name is Nadin Mai. Not so very long ago, I finished my PhD on
the representation of trauma in the cinema of Filipino director Lav Diaz
, which touched quite a bit on Slow Cinema and long duration.
At the beginning of my PhD research, in autumn 2012, I set up the website
The Art(s) of Slow Cinema
. Initially, it was a research blog, but it has become a lot more. Today, an average of 4,000 readers a month follow research ideas, film and book reviews as well as filmmaker interviews. 
The Art(s) of Slow Cinema video-on-demand is an extension of the website of the same name.  It seeks to promote hand-picked little to entirely unknown slow films, whose directors struggle to find adequate distribution for their work. At the same time, through the purchase of viewing access and/or DVDs, the platform seeks to support the directors' new works financially.
The Art(s) of Slow Cinema will primarily be a curated service. Every three months, the platform will introduce three new feature films (or two feature films and a short film package), which are in one way or another connected to each other. The films will be introduced by an essay by me in order to give the viewers adequate contextualisation for the films they are going to see. The platform will also contain reviews of the chosen films and interviews with filmmakers. 
In addition, The Art(s) of Slow Cinema VoD platform will offer a permanent collection of contemplative films, which will be available all year round. Apart from having approached IFFR Unleashed about this (and hoping that I can reach an agreement with them), the permanent collection will consist of film haikus by French film collective "Cinéma Fragile".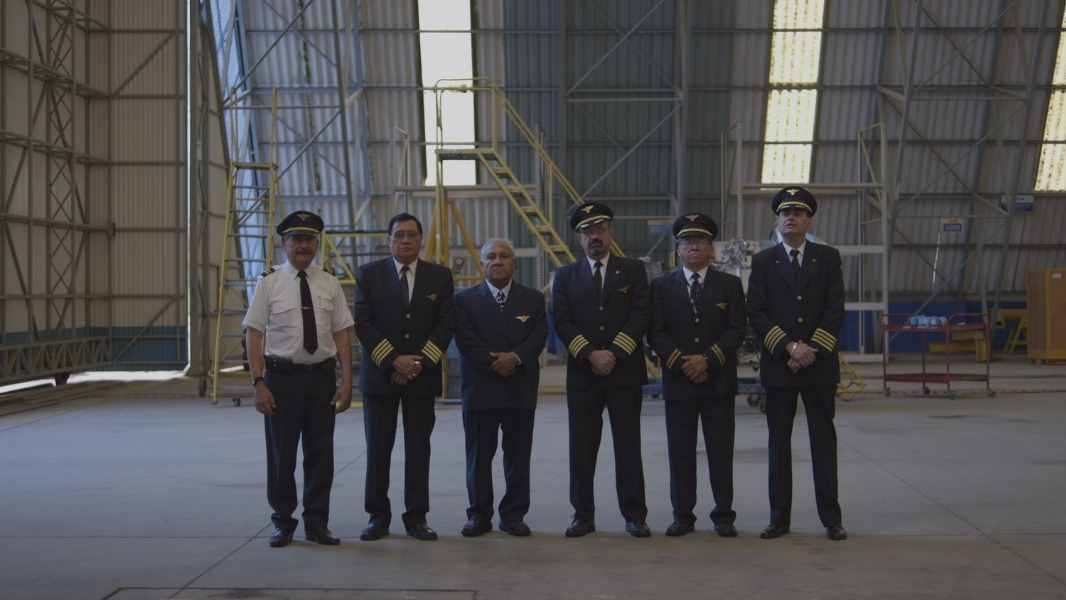 The income the VoD platform will achieve, will be shared by all participants in a period of three months equally. There will be no discrimination between films with a lot of views and films with less views. All filmmakers will profit from the platform equally. The aim of the platform is to support emerging filmmakers, who struggle to receive funding for their new projects from external sources.
But The Art(s) of Slow Cinema VoD will be more than just a VoD service. Once the platform is up and running, I will start focusing on DVD distribution of selected films, which can be bought via the platform. 
---
As of 22 May, the following directors have been chosen for the VoD platform (with the
Call for Films
 still ongoing!):
Simo Ezoubeiri, Sebastian Cordes, Yulene Olaizola, Michela Occhipinti*, Félix Dufour-Laperrière, Tito Molina, Felipe Guerrero, Zhengfan Yang, Homer Etminani, Pablo Lamar*, Christos Gkotsis, Martin Meija, Liryc de la Cruz, Shengze Zhu, Yotam Ben-David, Miguel Hilari, Jaime Grijalba, Allison Chhorn, José Fernandes, Diego Amando Moreno Garza, Jenni Olson, Martynas Kundrotas, Blaz Kutin, Mark John Ostrowski, Sorayos Prapapan, Yarr Zabratski, Peter Sant, Oren Contrell, Mirac Atabey, Dina Yanni, Nandan Rado, Kevin Pontuti, Scott Barley, Mikel Guillen, Lois Patino*, Tiara Kristiningtyas*, Panahbarkhoda Rezaee*, Salvatore Insana, Manjeet S. Gill, Ion Indolean, Yefim Tovbis.
The platform will show films from all continents of the world. 
Expected start date:
1 January 2017
---
What is the money for?
At the moment, my brother, who is programming the actual platform, and I are working on the VoD setup. This comes with running costs, such as the money for the server we need. At the moment, we're paying this from our own pocket. Furthermore, we are trying to raise enough money to cover the currect costs and the costs of the platform for the first three months at least, so that we're not entirely dependent on viewing subscriptions right from the start. This allows everyone breathing space. We can see how things pan out from January onwards and hopefully stand on our own feet by
April 2017
. 
But it's not only about the server. There are costs for the payment provider, which will be added to our bill as soon as we have signed up for one (still on the hunt for a cheap one!). The other main cost is the Amazon Webservice, in short the Content Delivery Network, which spreads the streams around the world, so that every viewer in every corner of the world can get access to the films at the same speed. 
There is also the labour cost, which is primarily for my brother, who puts a lot of effort in creating a nicely zen platform for slow film viewing.  And even though this should not be considered a major point, I'd like to mention that I have problems with the current computer equipment I've been using for eight years now. It's difficult to work with video and any improvement I could make in the run-up for the VoD would greatly help. I could then work on teasers for the monthly themes and prepare the flyers and posters for the service.
---
What's in for you?
I'm contacted quite often and asked whether I have copies of a certain slow film I reviewed on my website. I'm aware that there is a comparitively large niche audience for contemplative films, and I want to make those films accessible. I want to bring the two struggling parties together and help both of them at the same time; the viewer who struggles to get access to unknown slow films and the filmmaker who struggles to get his/her films seen. 
Every donator will see his/her name on the VoD website (if desired - I'm aware that some people are not keen on it). Also, for every donation, we give away voucher codes for one curated theme of your choice. This voucher code can be given to a friend, if you want to be nice, or you can keep it to yourself, if you feel self-centered :)
---
Any help would be greatly appreciated. You make something wonderful happen, a VoD platform which allows people all over the world to see unknown films. No geo-blocking, no boundaries - The Art(s) of Slow Cinema will deliver contemplative films to people around the world and will create a community of filmmakers and viewers alike. Films that have so far been unavailable for you to see, will be made available. Films which do not receive distribution, will receive distribution. You can make this possible.
--- 
On behalf of all the filmmakers, those already chosen and those who are still to come, I would like to thank you for your support.
Organizer
Nadin Mai
Organizer
Bois-Grenier