Building School for Street Angels in Pakistan
[To know about the current status of our facility and demands, please scroll down to the end of story]
In order to bring a change, make a difference for the society that has given us a lot, back in January 2018, The Walkway School was founded upon the belief that all children deserve the best education regardless of their backgrounds and that all children have the ability to be outstandingly brilliant in classroom. It took us almost 6 months to gather volunteers who were aiming to serve the community with utmost dedication, resources willing to take this initiative and we got almost 20 volunteers all from prestigious institutes of Sindh, Pakistan.


Then our target was to convince the parents of kids specially little girls' to let them study. While carrying outreach visits in communities in order to gather enrollment for the facility, TWS primarily focuses at convincing especially the parents to allow their daughters to study. We, as a social enterprise, believe in the concept of '…You educate a woman; you educate a generation' by which we aim at ending the conventional customs of patriarchal society to limit the women for households only, transforming the female children of underprivileged communities into the ones leading their families, creating equal opportunities for them and reducing the existing inequality.


Almost 6 months later on 5th of July, 2018, it was the first ever class of The Walkway School containing of 2 students at Benazir Bhutto Park, a local community park. We had our hour of studying and an hour for either sessions over Manners or activity sessions like playing in swings, playing with flashcards, puzzles etc in order to make it easy and fun for them to learn. Time went by and the number of our students kept growing, boys and girls both. Inclusion of both gender equally was what we thought of and we were getting positive results. We had our own syllabus made by team members together and we went from 5 students to 22 kids in the span of 5 months.


We faced financial complications but as they say where there is a will, there is way. We were able to tackle our financial restraints by the help of our family, friends and well-wishers. Our next aim was to find a building of our own, where we could do a proper set up of school, so that it could feel like a real school, kids can get a better covered & safe environment and reach for many higher opportunities for the kids and the school.


Meanwhile, we also got registered as an educational society named The Walkway Educational Society under the 1860s Societies Act of Government of Pakistan. With teams' utmost dedication, sheer determination & endless efforts, on 1st of November, 2018, we shifted to a rented building at Naseem Nagar Chowk Hyderabad and had our first class there with almost 22 students present on the first day. After getting a rented building, and a proper set up, the number of kids went whooping from 22 to 39. With such progress and a bigger setup than before, the financial issues got even more complicated with the monthly expenditure of the apartment, stationary for the students, maintenance and many other things.

As we, the team of TWS, are all College and University going students, its becoming more difficult day by day to meet the financial needs of our venture that we founded 18 months back together. We have been trying hard to find more resources that can help & make us financially stable, to find potential fellows who can help us for particular span of time, and can also help us in making difference for the children who have been either abandoned, involved in drugs, begging or left on streets with their fate and empty hands. Even a little by you would be much appreciated by every single one of us because we know what it really takes to build a foundation/society like ours – Small act of kindness makes this world a heaven!

The Walkway School was recently shortlisted in top 15 social enterprises of Pakistan by United Nations Development Program. From an idea to reality, from a local park to a facility in a building, The Walkway School has risen from the sad little realities of our society and transformed into one of the leading youth based non-profit social enterprise of Hyderabad, Pakistan. Redefining our vision in 2020, We aim at working on strengthening the most vulnerable and affected part of the communities of our society by equipping them with educational resources they have been long deprived from and to help them cope up with the odds in order to become an inclusive part of the better world of tomorrow.

The Walkway School - TWS, A HOME TO THE UNDERPRIVILEGED!

Now we are looking forward to scale up our capacity/operations, provide transport services to children and induct more students belonging from communities living on footpath, slums, or those who are children involved in child labor. Hence, we need a bigger space with more resources and facilities to accommodate the children.


Current Status as of 1st January 2020:
Number of children facilitated:
100
Number of children studying in private schools on scholarships:
09 in Private. 12 in Public. (Number like to increase by 20-30 in next 6 months)
Number of children currently enrolled at our facility:
39

Particular(s) to be outsourced as of 1st January 2020:

2x Professional (Hired) Teachers - In order to enhance children's academics more efficiently.
(Annual 1,80,000 PKR PER teacher as per Market Salary [A$1800 Annual PER teacher] to be outsourced for 3 years A$10.8K)

1x Academic Coordinator (Hired) - In order to trace children's academics and work closely with teachers to make it more efficient. (Annual 1,50,000 PKR as per Market Salary [A$1500 Annual] to be outsourced for 3 years A$4.5K)

Permanent Place - In order to end annual rent expenses so that more can be spent on children increasing our operational capacity. Also, to provide welfare assistance and more facilities at our school to the children.
(Estimated cost of 1300 SQ.FT area with 4 rooms + facilities - 25,00,000 PKR [A$ 25K])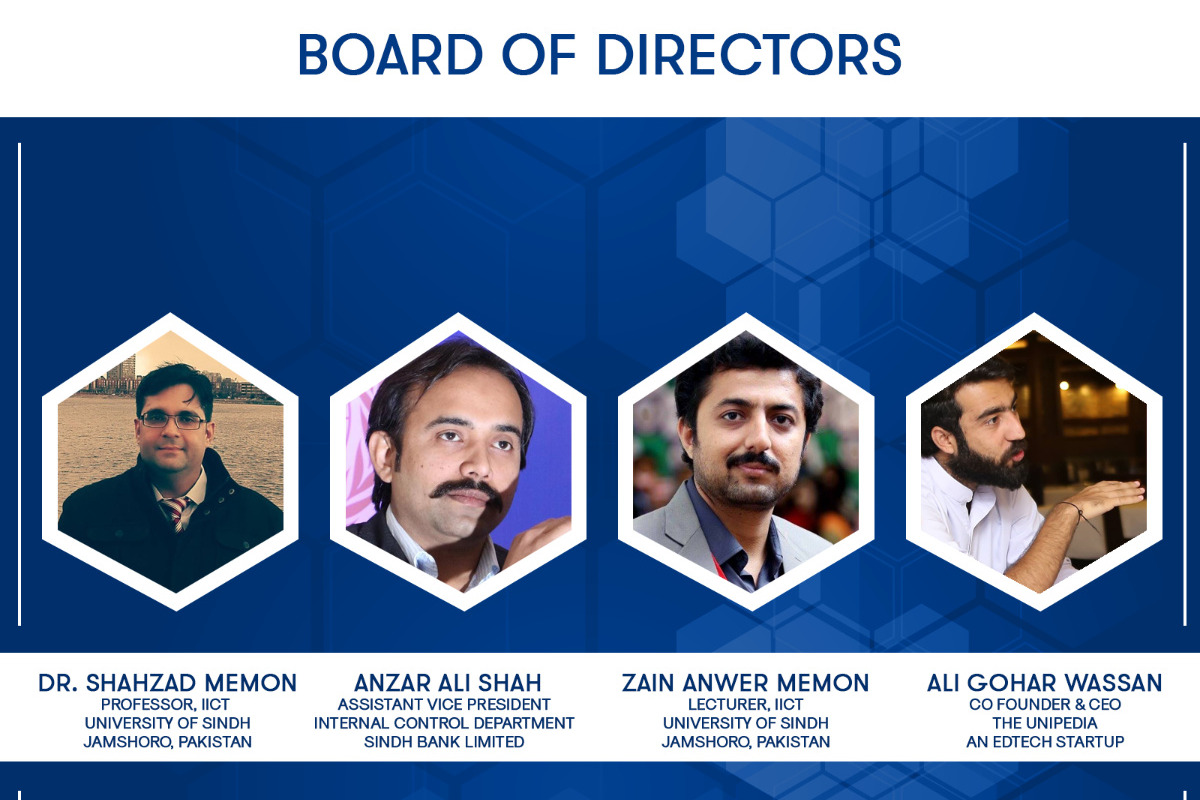 Feel free to visit our website and social media pages:

Fundraising team (4)
Moazzam Shah Bukhari
Organizer
Ascot Park SA
Bilawal Samejo
Beneficiary
Zain Anwer Memon
Team member