5
5
The Truth About Wool Campaign
$4,000
of $25,000 goal
Raised by
5
people in 3 months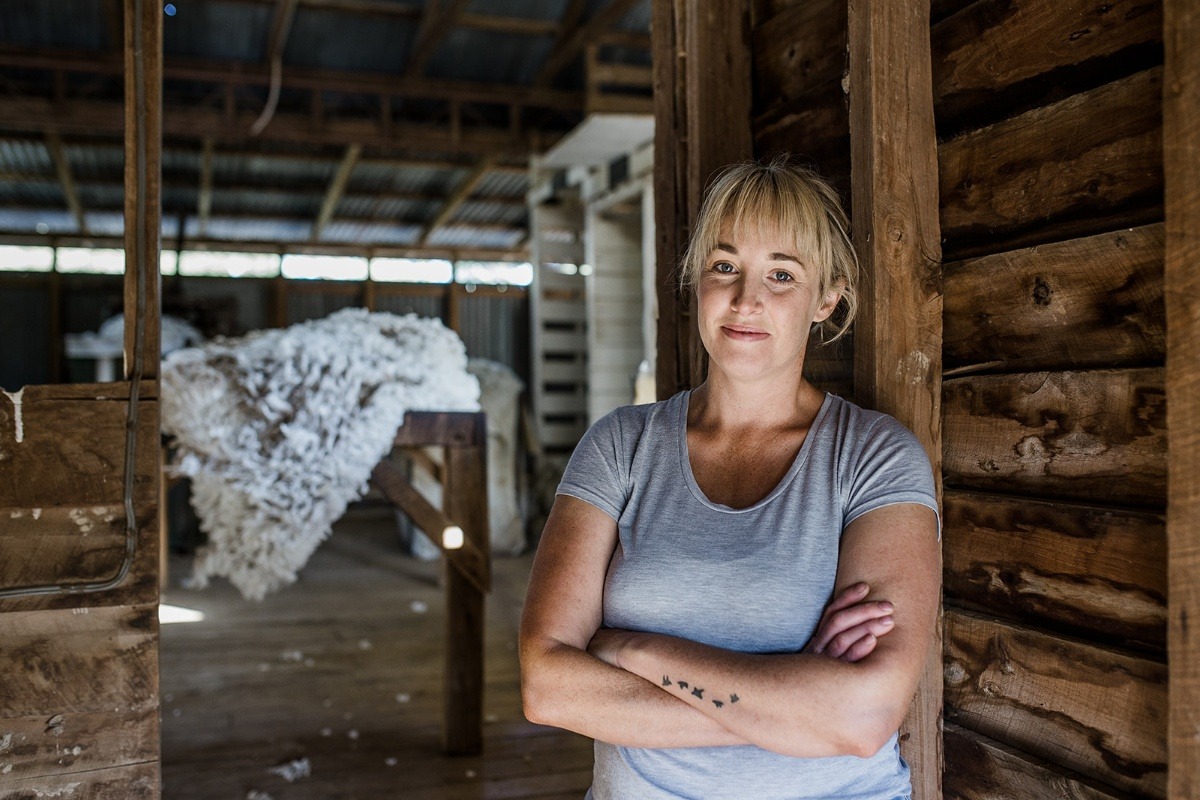 Hi, I am Chantel McAlister – masterclasser, photographer and wool advocate. You may already know me from
The Truth About Wool Campaign
and as 'that girl who photographs sheep'. 
Since 2016 I have been advocating for the wool industry with my largely self funded campaign, The Truth About Wool. Through my photography, blogs, videos
(watch here)
and public speaking appearances, I have  been opening up farm gates and woolshed doors to urban areas and educating them on wool, how it's grown and harvested and promoting people and businesses in the wool pipeline by telling their stories and giving them a voice. You can read their stories
here
.
Why is this so important?
As anyone with ties to the wool industry would know, we invest not just the 9-5 to our livelihoods, but our entire lifestyle is centred around wool. We are so busy doing what we do to make such a world class fibre, that finding the time to promote ourselves and the industry is hard to come by.  
Including wool in the online community, especially social media, is where our industry needs show it's face. The online platform is where opinions are formed, where people these days trust to get their information from. If we don't have a heavy presence here, we are not giving our industry a voice. We are leaving the doors open for stigmas to be formed and misinformation to become believed as common knowledge.
Will it really achieve anything?
We need to flood the online community with positive images
(like these)
 , videos and grass roots stories of our industry. Wool has the story that the world is looking for now – a traceable fibre that is sustainable, ethical, is drenched in health benefits and is homegrown. We are the only industry that can proudly boast this.
By putting real Aussie faces behind our product, consumers can buy with that feeling of directly supporting rural Australia. They will have the knowledge to trust that they know exactly what is in their wool product they are buying. They will buy wool because it makes them feel good in every sense of the word.
So where do we even start?
With me. I have over a decade of experience in the wool industry working in the sheds and living on a sheep property. I am a professional photographer and storyteller and have put together some pretty neat videos of wool education. The thing that really gives me the edge is, that I know what urban people need to hear. I grew up in Brisbane and after a quick glance at a billboard boycotting muelsing at 17, I swore of wool and in fact all Aussie farmers for 5 years. I know firsthand how powerful one image can be for forming an opinion and exactly what needs to be shown to change it. I have seen the wool industry from both ends of the spectrum.
A run through on my commitment to The Truth About Wool Campaign 
-        A fortnightly blog. This will cover issues the industry is rising up against (wild dogs, drought, fly strike), showcase sheep properties, wool products and business and will put faces and individual stories to wool.
-        Daily images from the wool industry on facebook and Instagram
-        - Educational videos on individual farm practices that are part of the woolgrowing and harvesting process
-        The launch of my 'Wool Culture' podcast that will feature individuals and business in wool and put a spotlight on what they do and why they do it This will again, allow urban people to make a connection on a personal level to our industry. It will be a fun, lighthearted education in wool
-        Daily live videos on
Instagram
  and
Facebook
  (24 hour stories) that give viewers a behind the scenes look of the wool industry, the stories I am telling and how life is for us. This makes us relatable for those who are wanting a look into our day to day lives and forms a trust that we are just everyday people.
-        Monthly collaboration with a wool garment / product business on social media. A review of the product will allow people to buy it with confidence and support wool business by boosting sales and trust.
-        Monthly live Q&A on social media. Here I cover one misconception of the wool industry and explain to viewers how the misconception was formed, why it is wrong and educate them with wool facts on that subject. Viewers are able to join me live or ask questions during the live video and provides them with a direct link to the wool industry. It is created as a safe space to ask any questions.
-        Speaking at events rurally and in metropolitan areas, providing education on wool. Being able to stand up and be a face for wool and show hard proof of the wool industry and our practices through my photography at events is such a invaluable. It is an honest and personalised way for me to reach larger audiences. It provides people with someone they can meet in the flesh and trust with their education and queries.
-        Ongoing conversations with people through my social media posts and direct messaging about wool and giving them a safe space to privately ask questions and raise concerns about wool.
-        Publish a book promoting and educating the world on Aussie wool in 2020.
What is needed to keep all of this going?
While my Truth About Wool Campaign received some funding during my national tour in 2017, since then I have been funding this on my own. I have been relying on the small revenue I have been able to raise from photography workshops and print sales. My wage for 2019 currently sits at 54c per hour.
I quit my woolclassing career for my wool advocacy campaign in 2017 and have been without a steady wage since. A years woolclassers wage would allow me to keep being the voice for wool and a trusted source of education. It will allow me to grow my campaign and promote wool at a grass roots level to the not just your average Australian, but globally. Without having to look elsewhere for revenue I will be able to invest myself fully into the campaign and take it even further. I have already put in the leg work here -
www.thetruthaboutwool.com
What do you get in return for your donation?
My online and public work is what is making a difference. I do understand that financial investment does need something tangible in return. Of course, with the release of my book every single sponsor will receive a personalised signed copy.
Different levels of sponsorship will receive different rewards and of course, straight donations are always welcome too.
If you would like to customise your reward, please don't hesitate to contact me. 
-       
$2000
          Commercial shoot with a portfolio of images delivered for use
          A feature on my Wool Inspiration blog (average of 780 views per month) 
          Social media feature across all platforms (a following of over 22,000 wool enthusiasts)
          (travel fees may apply)
-       
$500
          Guest spot on the Wool Culture podcast & advertisement within podcast
-       
$200
          Product review (if applicable) across all social media platforms (a reach of 22,000 people)
The wool industry has played a monumental part in Australian history and culture and with your help, my campaign will now also bring it into the modern community online and into more urban homes and closets.
+ Read More