The Trojans Ready for Los Angeles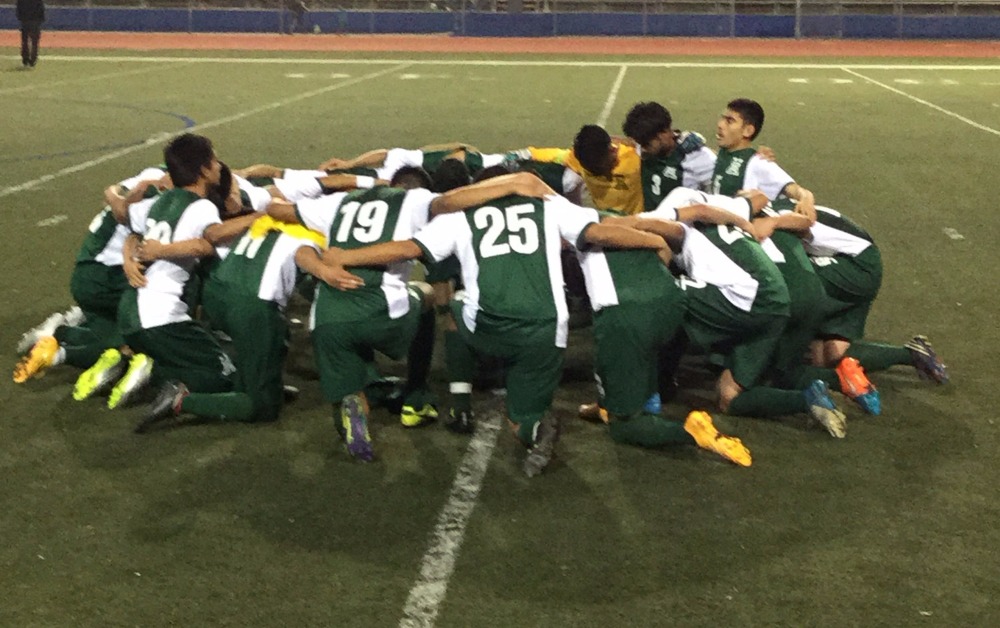 Hello, Alumni, Parents, Students, and Friends:
My name is Mark Cisneros, and I am the head coach of the Alisal High School Trojans Varsity Soccer Team, one of the most dedicated and hardest working high school soccer teams in the nation. 
For the upcoming, 2016-2017 soccer season, the Trojans have been invited to play in Los Angeles against some of the highest ranked teams in the nation. I am reaching out to you in hopes that you can help these young men experience one of the most memorable soccer seasons in Alisal High's history. 
The Trojans are preparing to travel south for three matches against the #1, #4, and #7 teams in California. These same three teams are also ranked among the top 15 teams in the nation. To be given the opportunity to play against them is an honor and a rarity for Alisal High School. 
Many of our boys have never competed outside of the local area, and an even greater majority have never played soccer of this caliber, making this a once-in-a-lifetime opportunity for these hard working student-athletes. The Trojans will be playing against teams that regularly produce collegiate soccer players, and more often than not, these school produce players that go on to compete at the Divsion I level.  A tournament of this magnitude will not only showcase the abundance of talent we have at Alisal High School, but it will also highlight  our players' talents to university coaches who otherwise would not see the Alisal Trojans in action. 
A trip of this magnitude is usually out of reach for most of these boys. Thus, collectively, we have a goal of raising enough funds to make this a reality for the team. We are lookign to raise funds for lodging, transportation and meals, as the Alisal Trojans will be in Los Angeles for a six-day trip. 
We have been wearing the same uniforms for close to four-years, so we are also looking to purchase new uniforms for the trip so that Alisal High School can protray an image of professionalism, hard work, and dedication. 
I am determined to get our team to Los Angeles and get them to experience something that they could only dream of,  but I can't do it alone. This trip will open so many doors for my players, and it trip like this could potentially alter the direction of their lives, steering them in a more fruitful and positive direction. In the end, if our kids succeed, our community succeeds. I am asking you, Alumni, Students, Family, and Friend, to help the Alisal Boys' Soccer Team accomplish a goal for which they have been diligently working towards. In my eyes, they deserve this chance! Our goal is to reach $5,000, and we cannot do it without you help! 
Please take the time to watch the movie "Our Goal" to learn more about the journey and challenges our kids face. (
https://vimeo.com/103369058
) 
The team and I appreciate your support immensely and look forward to hearing from you. 
Sincerely, 
Mark Cisneros