Hello friends and family.
In the next several weeks I'll be setting the groundwork for the opening of a small artisan bread bakery and café. Many of you know my passion for baking, creating, and using traditional techniques. It's been my dream since I was a small child to own my own bakery, and after a lot of searching, I finally found a space in Hamilton, New York that I think will be perfect. It is in a beautiful town next to Colgate University which needs a "go-to" café with a farm to table philosophy and great bread.
Starting up a bakery with high quality bread and making a reputation for the business will take time and will carry a large financial burden in the beginning. The café is in need of baking equipment and some kitchen remodeling and I would greatly appreciate it if you are able to donate any amount for this effort. We will use the funds for an exhaust hood and bread oven as well as painting and furnishing the café to make it a creative, warm and inviting space. Of course these are not the only costs, but to really get the space going these are our top priority needs.
The new café will be called "The Rye Berry". Our passion is providing high quality bread, teas and coffee while developing strong relationships with local farmers and sourcing as much regional, organic products from them as possible. The Rye Berry will promote community arts by offering space for local artists and students to display their visual art, as well as a stage for performing arts, poetry reading, and music. If you are ever traveling in upstate New York, please stop by. Thanks for taking the time to read about my project!
The Rye Berry will offer:
Naturally leavened artisan breads, pastries, made from scratch sandwiches, salads, soups, small plates, yogurt, and fermented foods
High quality, fair trade coffees and teas, espresso and specialty drinks.
Comfortable study environment for students.
Promotional programs such as a bread club, frequent buyer punch cards, coffee club, etc.
Space for local artists to display their work, a stage for musicians to play
Giving back to the community by developing a bread donation program for local charities by utilizing table flour that most bakeries would discard.
Here are few photos of the café space, some products we hope to offer and examples of the design scheme we're going for.
Thanks again!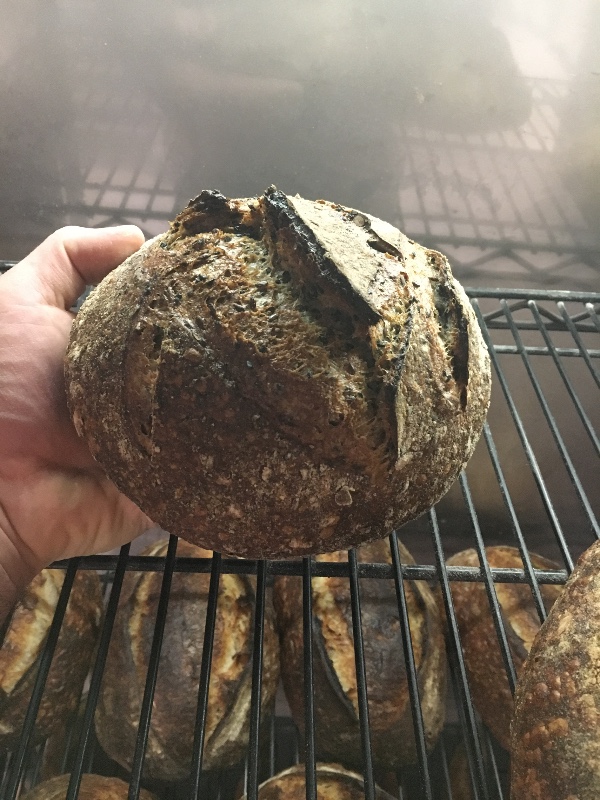 Organizer