The Plight of the Wild Welsh Pony
Update!  -
Thank you so much all - we have enough to develop the questionnaire now - but keep going!


A film to highlight and halt the decline of the Welsh Mountain Pony
My name is Ben Cook, photographer and film maker, and I'm about to embark on a fascinating project to raise awareness of the plight of the semi-feral Welsh Mountain Pony and how it's decline will effect biodiversity on the uplands of Wales. I am producing a book and a film whilst working in collaboration with Colin Thomas, secretary of the Hill Pony Improvement Society of Wales and current trustee and Chair of Council with the Welsh Pony and Cob Society (WPCS) and with Donna Udall  of the Centre for Agroecology, Water and Resilience (CAWR) at Coventry University. Your kind donation will go directly to fund our project and the tasks below. First off, I'll tell you a little bit more about the project ....
Raising Awareness of the Plight of the wild Welsh Mountain Pony
A survey in 2001 found less than 800 wild Welsh Mountain Ponies on the moors, commons and salt marshes of Wales. Now it is believed that there are fewer than 500 of these beautiful iconic Welsh animals. Quite apart from the fact that the history of this pony has been intimately entwined with the traditions and culture of Wales through the millennia, its loss from the landscape has many consequences.
The Benefits of the Welsh Mountain Pony
*
Hill Ponies maintain our Natural Resources;
Unlike sheep, ponies eat courser vegetation and open up the undergrowth for birds and insects (including butterflies) to get in and therefore support more species and greater biodiversity. Their dung also fertilizes the soil and supports around 250 different species of insect – a lawn mower wouldn't do this!
*
Hill Ponies provide Environmental Benefits;
Overgrazing a land with the same type of animal, for instance just sheep, can lead to areas where the vegetation has not been able to recover, resulting in land degradation, loss of biodiversity and soil erosion. As soil stores carbon, it also means that there is less carbon storage in the soil, and more carbon is released to the air contributing to climate change. That soil is also washed away and can cause problems in lakes and rivers.
* Hill Ponies provide Climate Change Benefits;
As well as maintaining soil to store carbon, mixed grazing systems (i.e. a mix of animals, like sheep and ponies or cows) can reduce methane emissions relative to sheep only systems.
* Hill Ponies provide Community Benefits;
Ponies manage and improve areas of land for recreation and access for local communities.
* Hill Ponies provide Economic Benefits;
Landscape owners can apply for these ponies to graze their land, providing an income for pony breeders. These ponies carry genes which means they are very hardy and their coats are waterproof so they don't require any housing other than natural shelters on the moors. They also don't need petrol – unlike a tractor with a grass cutter - and they don't compact the soil. These beautiful ponies also, attract a lot of tourism to Wales', increasing local incomes.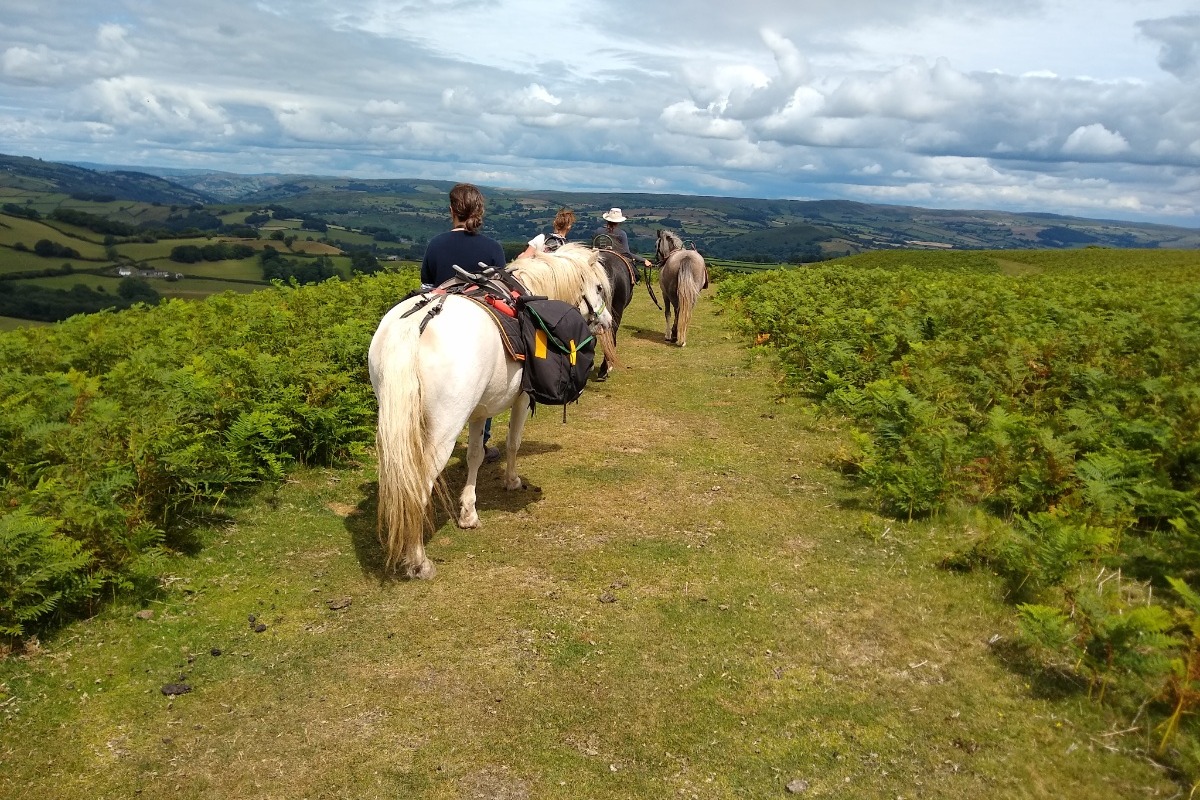 * Hill Ponies are a vital component of Welsh History and Tradition;
Ponies were vital to our way of life, providing transport, working down the mines and teaching our children to ride.
* Hill Ponies help to ensure the safety of the moors and our homes;
The ponies are the only animal in a mixed grazing system that will keep bracken and other tough shrubs and grazes down – reducing the fire risk on the moors.
* Hill Ponies provide Agricultural Benefits;
Mixed grazing systems rather than, for example, sheep only, can improve livestock productivity.
* Hill Ponies provide a Source of Genetic Diversity for Domesticated Welsh Section A Ponies;
Keeping hill ponies on the moors maintains an important gene pool. Only the strongest, most well adapted ponies survive to pass on their genes.  
Hence . . .
I am asking for donations so that I can document this beautiful animal and record the impact its loss would have on upland biodiversity and all stakeholders such as the WPCS, breeders, farmers, walkers, tourists and local people. Working with Coventry University, I also want develop a questionnaire which will try to capture everyone's thoughts on the decline of the pony and what they think we can do to save it. From this questionnaire, we will develop a film and a beautiful book full of pictures of the ponies highlighting the benefits of keeping them in the wild places of Wales. We would use this film and book to promote the plight of the pony, not only to the general public, but also to the Welsh Parliament Ministers.
We have three funding goals;
If we raise; £850
We will; develop and post out a questionnaire
Working with CAWR I will develop a bilingual questionnaire and interview questions to find out all we can about what the Welsh Mountain Pony means to close stakeholders and other Welsh people.  The results of the questionnaire and interviews will be written up in a report which will be available to all.  They will also inform the development of the book and film.
If we raise another; £3000
I will create a beautiful book
I will develop a bilingual book which captures the many roles the pony plays in supporting our economy, communities and landscape.  The title may be '
New Jobs for the Welsh Mountain Pony
'. 
If we raise a further; £3000
I will develop a short film.
I will also produce a film highlighting the role and importance of the Welsh Mountain Pony to our people and our landscape.
Any further funding raised will go towards promotional activities. 
Benefits of Donating
If you would be kind enough to donate you will be helping to raise the profile of these important ponies and, if you donate
£10
AND send your address to Donna Udall on;
donnamarieudall at gmail dot com  and
we will hopefully be in a position to send you a free copy of the book next summer.  If you donate
£50
or over AND send Donna an email, you will become one of our VIP donators and have your name and organisation written in the back of the book.                                                                   
   Thank you very much for your interest.

Fundraising team (4)
Donna Udall
Team member
Raised £1,155 from 13 donations
Catherine Hughes
Team member