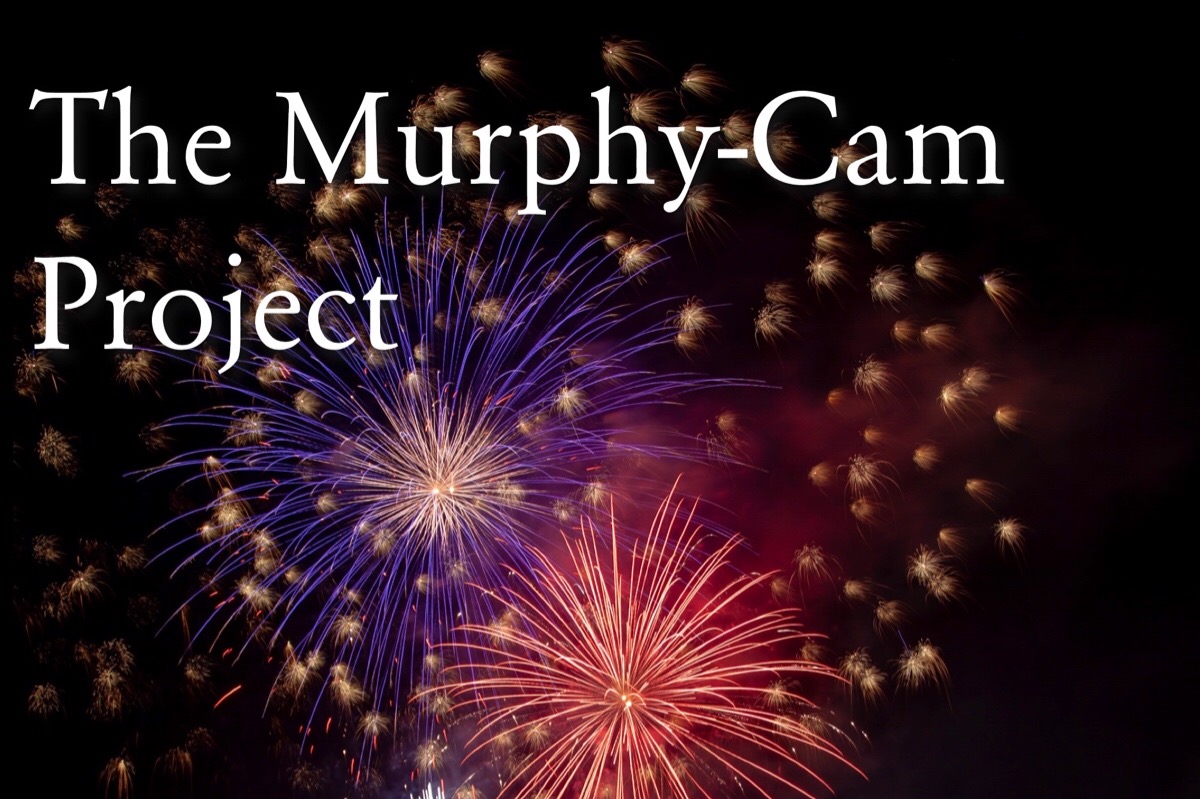 7
3
The Murphy-Cam Book Publishing Cost
$275
of $2,500 goal
Raised by
6
people in 8 months

What Is The Murphy-Cam Project?
The Murphy-Cam Project
 has become many things, but it is first and foremost an effort to photograph Cincinnati in a way that reflects my journey with a Miniature Schnauzer named Murphy. Our daily excursions, of both necessity and curiosity, often happen during the golden hour on the river. Bathed in the soft rays of dusk and dawn, the city presents itself in a way few get to experience. While Murphy searches for that elusive potty spot, I am left to my own devices, so I chase the light. 
The Book
The Murphy-Cam Project has also morphed into my first published work, cleverly enough entitled, The Murphy-Cam Project, A Study Of Light And Life On The River In Cincinnati. I never expected to appear on television with Murphy to talk about the project, but there we were, in the channel 12 studios, the channel 9 studios, at book signings, and art galleries. It even landed on the shelf at Joseph-Beth Booksellers, in their local authors section. What a ride!
Giving Back
As the book came into focus, I found myself reflecting on the many friends Murphy and I made with our neighbors living without a home or regular meals. After some soul searching and conversations with my wife Joy, it became clear that the proceeds from the sale of the book should be used to help our friends in need. To that end, we reached out to
Our Daily Bread
, a soup kitchen in Cincinnati, who serves over 400 folks a day. They are truly making a difference in our community. Due to the incredible demand for the book, and the generosity of so many, we were able to present Our Daily Bread with a $1500.00 check from book sales this past year.
With A Little Help From My Friends
I have enjoyed producing the Murphy-Cam Project, and it has grown over the last two years to include a website, from which to blog and share the images Murphy and I make together. It is also time to publish the next book in the series, and just like last year, all precedes will be going to Our Daily Bread. I have learned a great deal about the publishing business over the last year, and want to approach this round a little differently. There are upfront costs in book publishing, and costs associated with bringing Murphy-Cam to life. 
The Ask
I would like like to raise 2500.00 in the next 30 days to offset publishing costs and defray the expenses of The Murphy-Cam Project.
- If you enjoyed the pictures and the stories, 
- If you enjoyed the coffee-table book with great photography of Cincinnati as a conversation piece, 
- If you ever felt the urge to help that man or woman digging through the trash bin for a meal, but weren't really sure how to make a difference,
Then join Murphy and me, by contributing to this campaign. No amount is too small or large, but for those contributions of $45.00 or more, I will send you a signed copy of the new book once it is published. I am anticipating a November 15th release date. 
If you are interested in receiving a book, please include your Name, Address, Contact info, and to whom the signature should be made, in the notes section of the form.
If you are donating in multiples of the $45.00 level, and would like more than one book, please indicate that in the notes as well.
I continue to be in awe of the kind words and continued support from folks all over the world, who follow Murphy and me on our adventures, through social media, and the blog at
peterteremi.com.
Thank you does not adequately express our deepest appreciation for your accompaniment on this trek, but they will have to do, for now. 
Very best regards
Peter & Murphy
+ Read More
Update 2
8 months ago
Share
Progress Report: The Murphy-Cam gofundme campaign has raised $225.00 to date. Thank You! We appreciate your support! If you are considering contributing, think of it as pre ordering your book. they will be available in plenty of time for holiday gift giving. I can ship them to you, or arrange to pick them up at a book signing. Again we thank you for your continued support of the project.

Happy Murphy-Cam

- Peter & Murphy
+ Read More
Update 1
8 months ago
Share
Wow, we have just started, and have already raised $100.00 towards our goal. The Murphy-Cam Book Gofundme Campaign is raising funds to offset publishing cost for the upcoming Murphy-Cam Project Book. Support at any amount will help us reach our goal, but if you contribute at the $45.00 level or higher, you will recieve a signed copy of the new book. And just like last year, All proceeds will be going to Our Daily Bread.

Thank you for all you do!

Very best regards

-Peter & Murphy
+ Read More
Read a Previous Update