The Project 
Our mission is to refurbish old Nova Scotian schooners while engaging our youth and communities in their restorations, heritage and in sail training.
The Problem
We are excited to have our first potential schooner of the fleet, Elsie, a 36-foot schooner built in 1967. 
Elsie is currently sitting in her owner's backyard and is at risk of being scrapped.
We have a growing need to protect our schooner fleet as our current owners age out. Too many of our schooners have been abandoned, broken up, exported elsewhere, or lay siting in sheds for years at a time. 
We will ensure these schooners are being used to engage our youth and communities. Through this program we will aim to build confidence in youth through hands-on heritage skills and sail training, connecting them to history and nature. 
The Solution


We need to come up with $5,000 as a starter fund to acquire Elsie, store her properly and get started on her refurbishment. This money will kickstart her rebuild while we get the proper funding to build a boat shed on Nova Scotia's south shore. 
We need your help to get this project started, and to save Elsie from becoming a pile of kindling. Please donate what you can, and get in touch if you want to be involved. 

The Details

The Schooner Rescue Project has been working with the St. Margaret's Bay Stewardship Association, the Hubbards Community Waterfront Association and the Nova Scotia Schooner Association. 

Our goals:

1) Create activities for youth (ages 14-30) and the general public that develop communities and sustain the fleet including:
- boat building education
- sail training and traditional seamanship skills
- heritage interpretation
- youth employability skills


2) Create a space where traditional seamanship skills and boatbuilding skills can be shared and learned.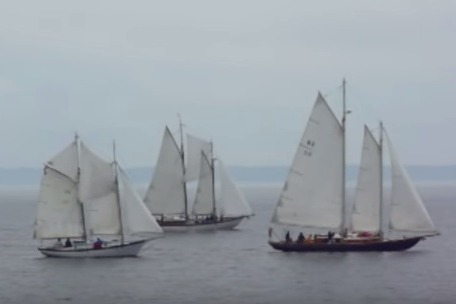 Please donate to the Schooner Rescue Project - help save our schooners and our maritime heritage!