The Frank Percival Memorial Fund
When a person dies, a world is lost;  when your parents die, the universe itself seems adrift. It's a time to reset perceptions and get back on course. It is a time to build new worlds.

I'm Dr Ray Scott Percival, the senior son of Frank and Grace Percival. I'm a philosopher and the author of The Myth of the Closed Mind.

I'm raising funds to honour my father's memory, through a memorial gathering in the family garden, a headstone, and a project involving a dedicated book, Enlightenment Defended. Losing my father puts me in a strange place, but I'm finding my bearings by making a permanent tribute to him.

About my father Frank Percival

My father, Frank Percival, was rudely taken from us on 3rd September 2021 by the river of time. He left behind his immediate family: myself, his youngest son Paul and his sister Marion Swanton.

Above is a pencil sketch of my Father by Barbara Holt, a gifted artist and the mother of Frank's grandson, Jude. Her delicate pencil strokes capture the sanguine warmth of my Father's personality and those lines of wisdom. If wisdom is the judicious and harmonious use of knowledge, my Father had a treasure chest of it, some of it wrapped up lovingly in tales of real-life challenges and mishaps, all told with a smile.

My Father epitomised the truth that a great deal, if not most, wisdom is to be found outside the walls of academe. He was always there with his astute mind and broad experience of life when I had an exciting idea or project to thrash out through discussion. 

At twenty-one, after six years of apprenticeship to high-class painters and decorators who supplied fine art decoration, he became a "time-served" apprentice. In those days, apprenticeships were demanding and required the craftsman to swear an oath to keep the secrets of the craft. Some years later, he began work as a coal miner at Agecroft Colliery, moving 16 tons a day about a mile below the ground, at a time when miners often had to work on their knees. Not content to be one mile down, my Father then became a steel erector, working in the skies for Watsons in Newcastle, where he met my Mum, Grace.

Armed with this experience, my Father went on with his friend David Ingham, to build his own painting and decorating company, and later, with my brother the building-material entrepreneur Paul Percival, a shot-blasting operation. 

My father lived for this life, the one we can touch, smell and embrace. All his financial success was channelled into a good life on Earth and his parental nurturing power was devoted to Paul and me in this life. He wished to see us flourish before his eyes, and he did. He made it possible for me to attend university and was actively involved with Paul in a number of businesses. He even helped out at the Annual Karl Popper Conferences in the 90s, which I organised, by making cups of tea. 

A gifted and keen painter and sculptor, a connoisseur of wines and cigars, you could have a conversation with my Father stretching from the philosophy of history to the nuances of horse racing "form" and breeding. He was loved by many.

The Purpose of the Frank Percival Memorial Fund
In his spirit and his ability, my father was a renaissance man. He could think for himself and do for himself, embracing many skills and fulfilling pastimes. He knew how to flourish.

He embodied Kant's famous motto of the Enlightenment:

"Have the courage to use your own understanding!"

—Immanuel Kant.

A meaningful life is one in which we are driven by noble goals. My father was an inspiration and constant support to me in my noble philosophical endeavours and he wanted me to succeed in my latest project Enlightenment Defended . This is an online community devoted to promoting the values that Frank Percival loved and encapsulated in his personality: liberty, autonomy and progress.

The instinctive value of autonomy was brought home to me recently when, visiting my father in the hospital, I asked him what he was most looking forward to. His answer: "Being able to come and go".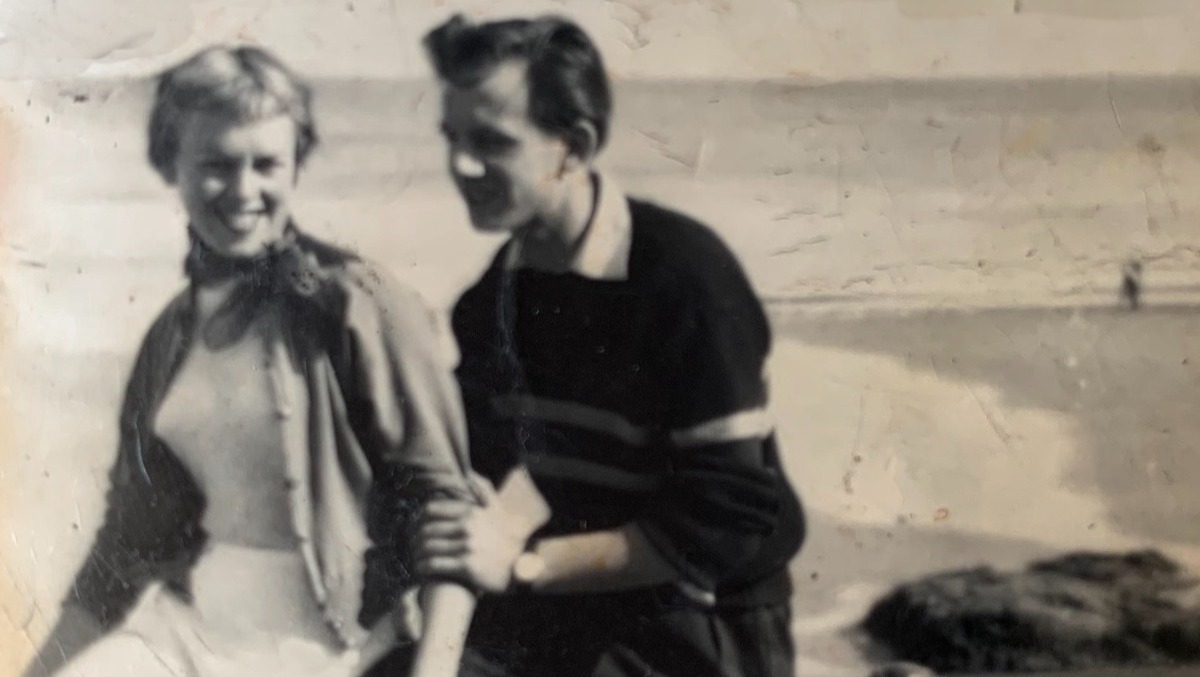 [Grace and Frank Percival]

I'm raising funds to honour my father's memory. The funds will pay for a headstone in Ringley Church for him, my mother Grace and some of our ancestors. Frank Percival will also be honoured through the support of my efforts in this long-term project of Enlightenment Defended. The project will involve a book dedicated to my father, entitled Enlightenment Defended. 

The book, Enlightenment Defended, will tie a number of strands of my thought together:  how to promote liberty, comprehensive critical rationalism, and the power of rational argument in the battle for freedom. 
Donations
Become an early supporter 
Organizer