The Flying Project is about bringing a new experience of movement to people with a physical disability through aerial bungee. I've had the opportunity to watch this project bloom from an idea; from the first exciting stages of planning, to slowly coming to reality.
Beth Newell, The founder of this project, is an Expressive Arts Therapist with a degree in Dance and twenty years of experience in counselling therapy.
Beth has a background in Aerial Dance Performance. From her very first "in air" experience she was captivated by the freedom and fun that came with flying. Her biggest hope was to one day open an aerial studio where she could offer the same beautiful experience to others. 
Her dream came to form. Bungees and harnesses and rigging allow the participant to  go into the air.  This suspension is good for anything from relaxing buoyancy to expressive movements. I had the opportunity to experience the bungees and train in aerial safety with Karen Fuhrman, Director of Grounded Aerial Dance Company in New York, along with the rest of the diverse group of volunteers  from ages 13 to 73.
We are  people with different hobbies, backgrounds and experience in this sort of thing. Now, we all have one thing in common - a passion and sense of momentum when it comes to making this project work. Whether flying or witnessing the flight of another, this experience is truly something life changing. This project goes far beyond experiencing a new world of movement. It's an emotional, bonding experience for all those involved. 
Beth has brought this project a long way, but now we need your help. It's not an inexpensive process, but the end result is priceless. We're trained, inspired and ready to help people fly.  All that's left is to set up the bungee systems. The Good Shepherd Church in Lawrencetown, NS has donated their multi purpose room to serve as our air space. The next step is to have the riggings installed into the church ceiling and more gear - such as harnesses, bungees  and carabiners must be purchased as well as the annual sport insurance. The cost for all this reaches almost $10,000. Any donation is helpful, as we're excited to get this up and running so we can reach out as soon as possible. I also hope you will share our project and a little piece of our passion. I hope this has touched you the way it has touched all of us volunteers and those we want it to inspire in the future.
Thank you,
Beth, Kayan and The Flying Project Team.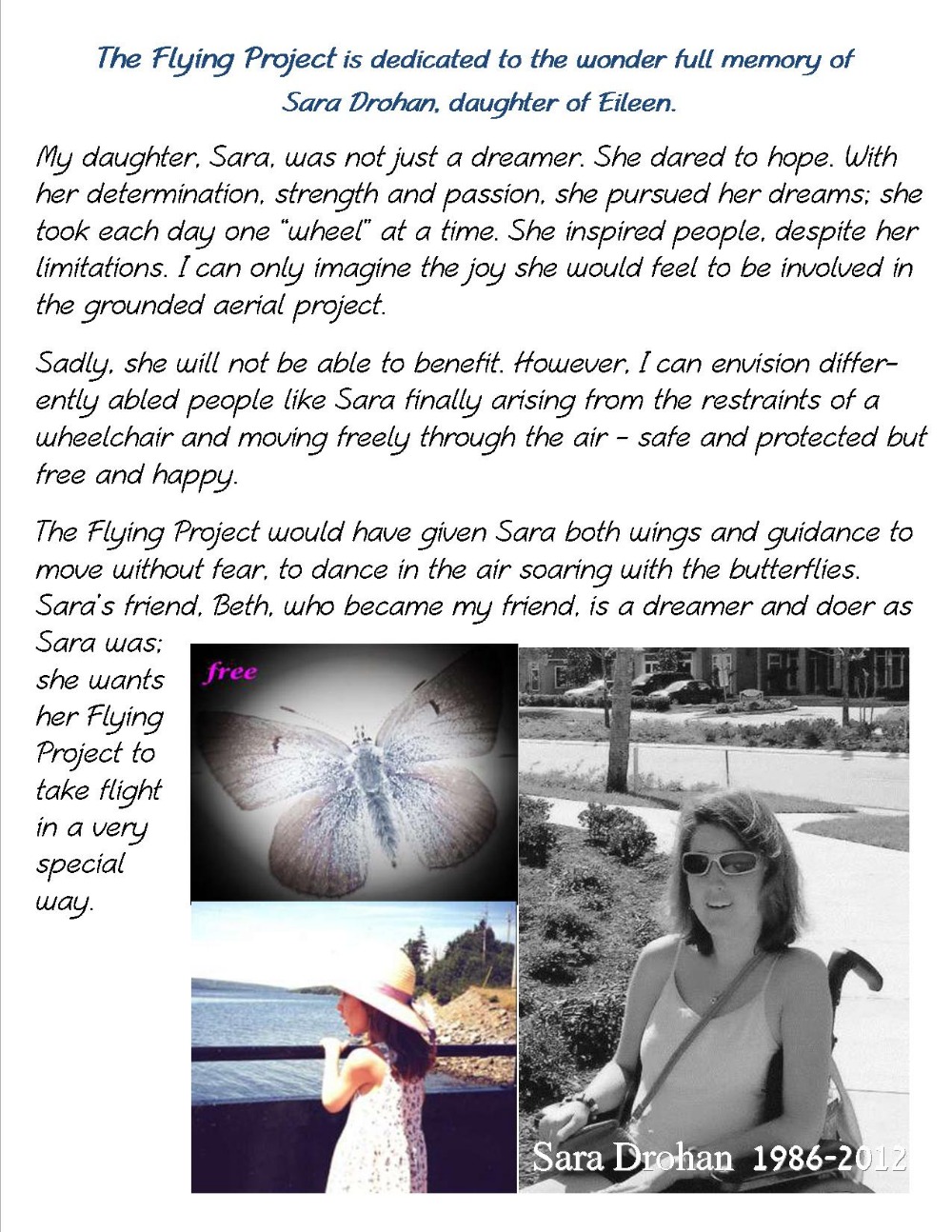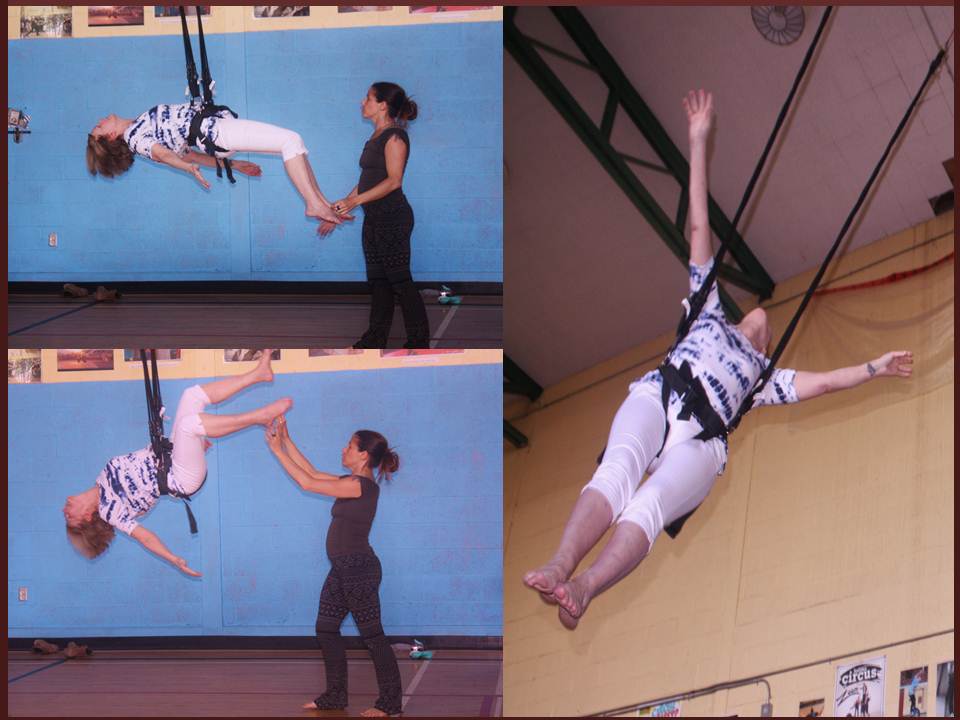 Eileen and Karen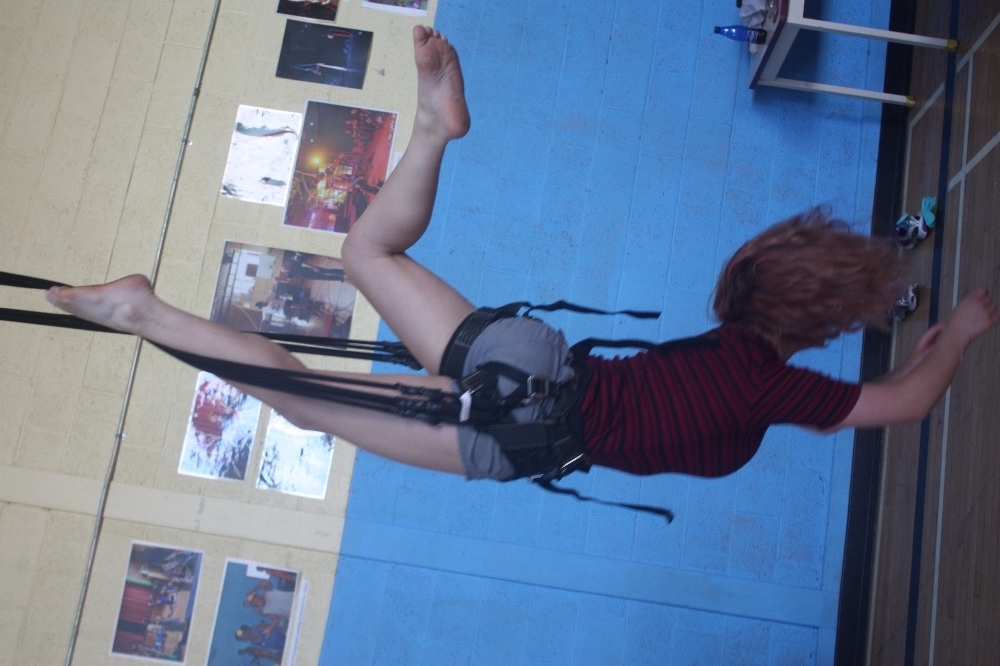 Kayan
Beth
Organizer
Kayan Wesley
Organizer
Upper Sackville, NS