The Dead Rabbit Staff Relief Fund
The Dead Rabbit, like many of our dearest brothers and sisters, has had to succumb to the inevitable closure of our doors for the unforeseeable future. With this closure comes the loss of 85 jobs in our little titan of a bar, and has put all of us into very uncomfortable financial situations. 
This is not the first time our home has had to suffer adversity, but with the ever-changing climate we are unable to predict when we will be able to host our loyal guests once again. We have started this GoFundMe with the sole intention of helping out our staff, and relieving their huge burdens of rent, basic essentials, and loss of income. 100% of donations made will go directly to the staff. 
For those who are able to - we would greatly appreciate anything you could spare to our team. Like many people in the hospitality industry we have been some of the hardest hit. Any wee bit makes a difference. 
We have a massive family from the back of house to the front, and we thrive on our ethos of Irish hospitality. We look forward to opening our doors once again, and bringing the craic back. 
Sláinte.
Additional donation packages:
Please share your contact information and the name of the package in the comments of The Dead Rabbit's GoFundMe
$50 donation - Liquor Order
. Is your home bar slacking?! Have the Head Bartenders of The Dead Rabbit curate your next shopping list (booze not groceries).
$100 donation - Cocktail Family Tree
. This document, created by Ian Alexander, breaks down the classics that can be easily understood and recreated at home using bar essentials and pantry ingredients
* - If you attended the first Dead Rabbit Happy Hour, you already have access to this. However, the Cocktail Family Tree will be expanded to include spirits like Vodka, Tequila, Mezcal, etc.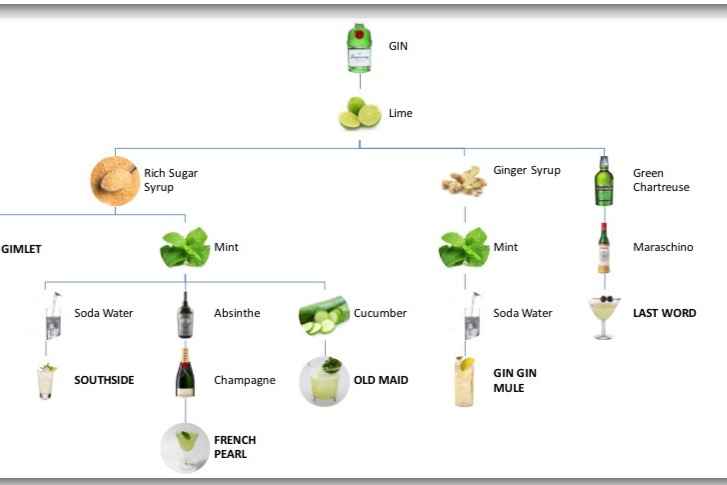 $200 donation - Bespoke Cocktail
. Have you ever wanted a signature cocktail created by the Head Bartenders of The Dead Rabbit? Let them know what you have at home and they'll give you the specs.
$1000 donation - Private Cocktail Hour
. Schedule a zoom with the Head Bartenders of The Dead Rabbit, Samantha Casuga (left) and Ian Alexander (right), for all your cocktail needs.
Become the first supporter
Your donation matters

Fundraising team: The Dead Rabbit (5)
Samantha Casuga
Organizer
Raised $6,449 from 30 donations
New York, NY
Ian Alexander
Team member
Raised $19,549 from 69 donations
Laura Torres
Team member
Raised $3,710 from 21 donations
Jack McGarry
Team member
Raised $1,495 from 11 donations