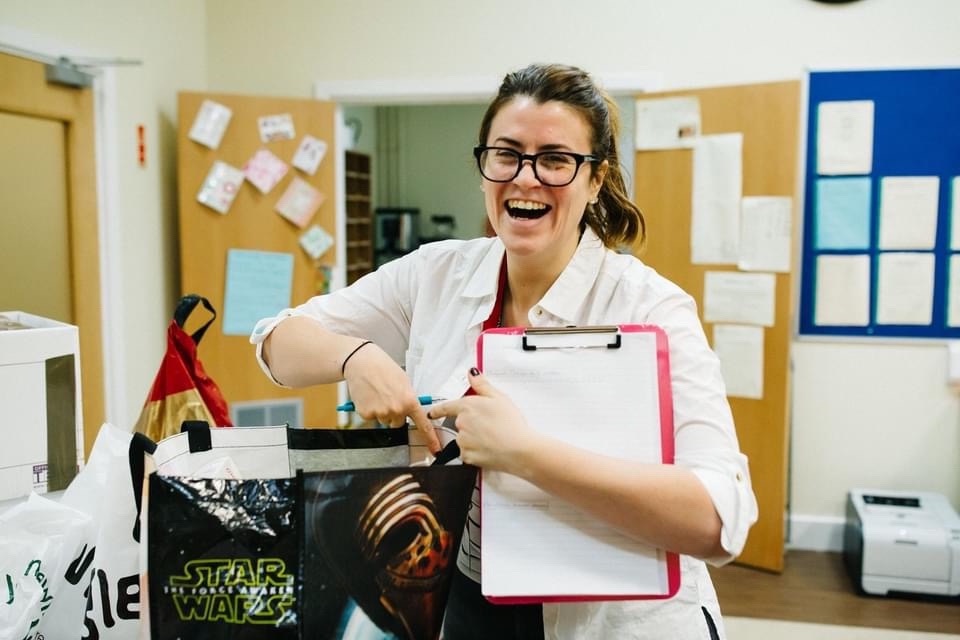 WE'RE BACK!!
Following  recent developments, where parliament voted against providing vouchers to feed school children during the Christmas holidays, we couldn't sit back and do nothing. Since this pandemic started more children than ever are going to bed hungry and this both saddens us and enrages us in equal measure. It is fundamentally wrong and lacks basic humanity.
Judging by social media huge amounts of you agree and want to help be part of the solution to ensure no child goes hungry this Christmas.
In previous years we have co-ordinated food donations, which has been hugely successful,  but this year, due to Covid, this isn't going to be possible. Instead we are asking for monetary donations in place of the food you would have usually donated.
WHO WE ARE


- Rachel and Karen, two Dovedale Mums trying to make a difference. Karen is the chair of the school PTA, baker extraordinaire and clipboard warrior! Rachel is a former legal aid lawyer, takes pictures and really likes yellow!

OUR AIMS



- To raise enough money to buy supermarket vouchers for the 80 children at Dovedale Primary School eligible for free school meals (where their parent/carer is in receipt of universal credit or an equivalent benefit.) over the school Christmas holidays.  We have the support of school and are working closely with them to achieve this.
- To raise enough money to use any surplus to help local food poverty charities, local schools or refuges to ensure people in our community can eat over Christmas.
HOW WE ARE GOING TO DO THIS



- We are going to ask for donations on this platform. We know people have been hard hit financially by Covid so please don't feel that you have to donate if you aren't able to.  There are other ways to help, including sharing our posts!
- We will be organising various fundraising events and initiatives 
- We will be reaching out to local larger businesses for support 
WHAT THIS MEANS


If we can reach our goals this will mean that children will not go hungry during the school holidays. It will provide support to their parents that otherwise won't be there. This pandemic has had a devastating effect on our community and so many are struggling to feed their children than ever before.
We are incredibly grateful for the support we have already been shown. The community spirit and unity never fails to surprise us!
Fundraising team (2)
Rachel Ryan 
Organizer
Raised £2,025 from 109 donations
Mossley Hill, North West England, United Kingdom
Karen Gibson-Coles 
Team member
Raised £585 from 11 donations