A unique chance to invest in nature
Due to the untimely death of our father in October of 2014 our family and our employees have been forced into a difficult financial situation. His life's work which was the development and preservation of the beautiful apple island in Lithuania has now come under threat due to the unwillingness of financial institutions (banks) to work with us on reasonable terms.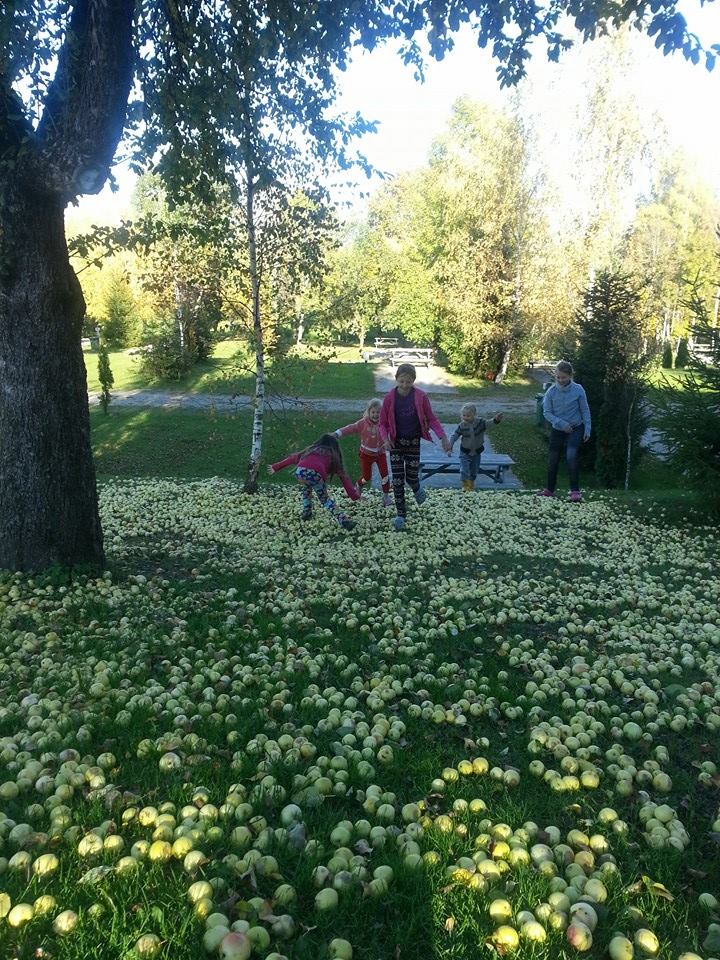 When our dad acquired the island in 1994 it had been mostly forgotten about and was overgrown. Our dad found it and immediately recognized its unique beauty. Since that day he worked tirelessly to bring it back to its former glory, while creating facilities for nature lovers to spend time in this unique and beautiful place.
Together we built cabins, a small restaurant to serve simple local food, a little beach for families, a camping ground and a space where we can educate people about the benefits of sustainable living. All while making sure to preserve the natural beauty by installing self contained water-pumps, filtration and sewage systems, and tapping into the earth and using the sun for heating.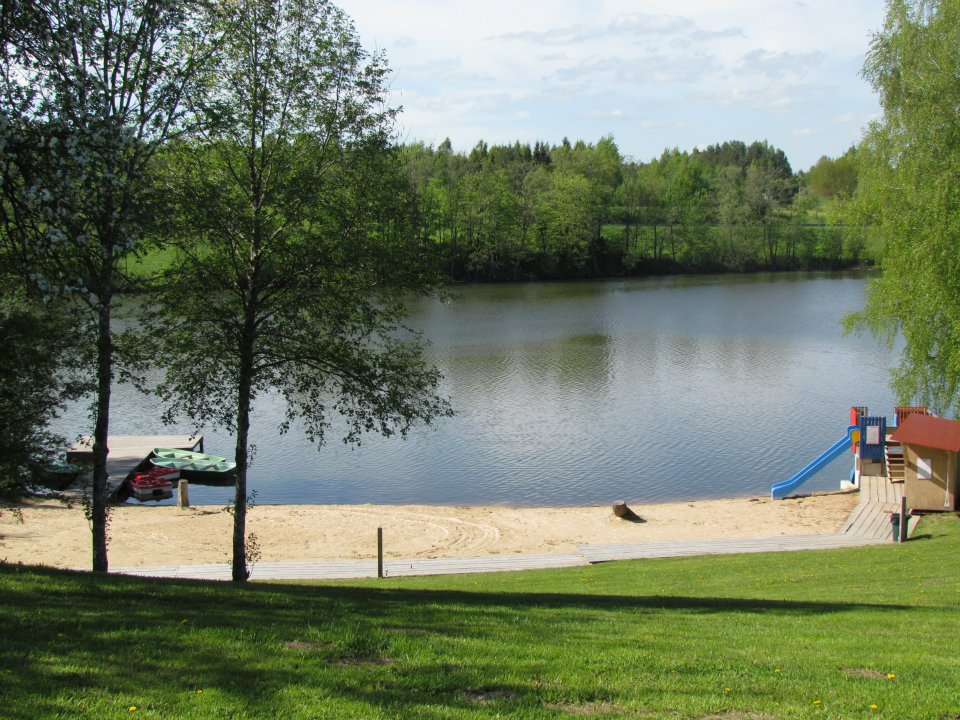 Unfortunately he can no longer see his dream come to completion as he died of sudden heart failure at only 64 years old. Today we are forced to put his life's work up for sale as myself together with my brother and sister can not afford to pay of the bank financing and government death taxes. Due to all these difficulties, and tired and beaten by the lack of cooperation and understanding by our banks, we were actually thinking of giving up and sell.
Then, only a few short months after the passing of our dad, we learned that the partner of our manager on the island who is considered to be part of our family was diagnosed with cancer. We were devastated by this news. They were supposed to get married on the 15th of May 2015. It was to be a joyful day for this loving family with 3 wonderful children. Unfortunately on April 27th we were informed that he had lost the battle, the cancer has spread; no more treatment possible. This made us decide we can not give up and must do everything we possibly can to secure a future for her and her family. We sincerely hope you will help us.

Update.
May 2 2015: With pain in our hearts we inform you that our good friend, colleague and partner has passed away   this morning.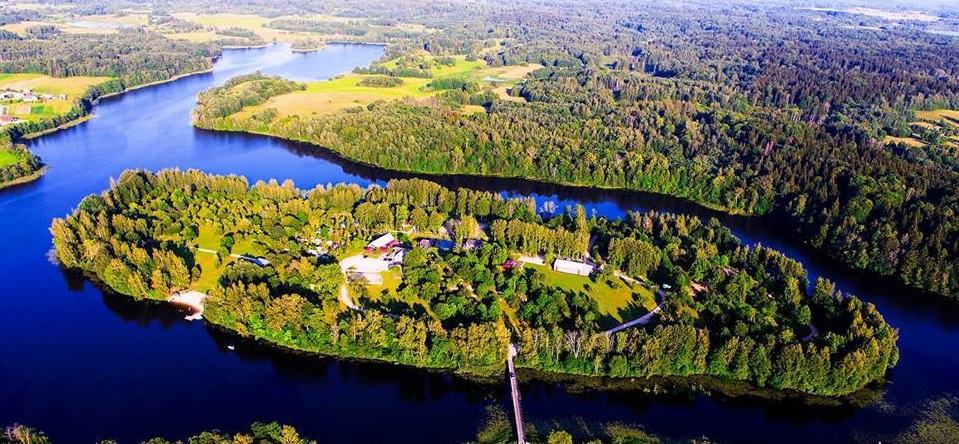 This is why we ask for your help, to make it possible for us to continue to develop this unique and beautiful place into the vision of our dad. We are not looking for a handout, but we do very much appreciate donations. We would also love to work with you and offer you something in return.
To do this we would like you to become our long term partner and silent co-owner  of   the island. Apart from a donation of any amount you can afford, which will be very much appreciated, we would like to offer each person an opportunity to be rewarded with silent shares. The value of each silent share is set at € 100 and you are free to get  as many  as you like (6000 available). If we  reach our goal we will receive  an optional yearly additional reward based on our operational succes. Furthermore we project that after 5 years (January 2021) we will be able to start exchanging silent shares for non silent shares  (a maximum of 500  per year). Shares will be exchanged at a predetermined value of €120. You are not obligated to exchange your shares. In the event that more than 500 shares are offered in one year, a notary   will determine which shares are eligible.
Each contributor   opting  for the co-ownership  reward will have to supply us with an e-mail address so we can contact you.
Besides donations and silent co-ownership  we are open to offers and suggestions from parties willing to work with us on further development. All development is done following sustainability principles, all new buildings are constructed from natural materials. We would like to keep this beautiful place and tend it with respect for its unique natural beauty. If you have any questions please do not hesitate to contact us. Please also read our story as published on
Natural homes
 .
Thank you very much for taking the time to read our story. We would be very thankful if you could help us. If you cannot we would be very grateful if you would share our story in your social networks.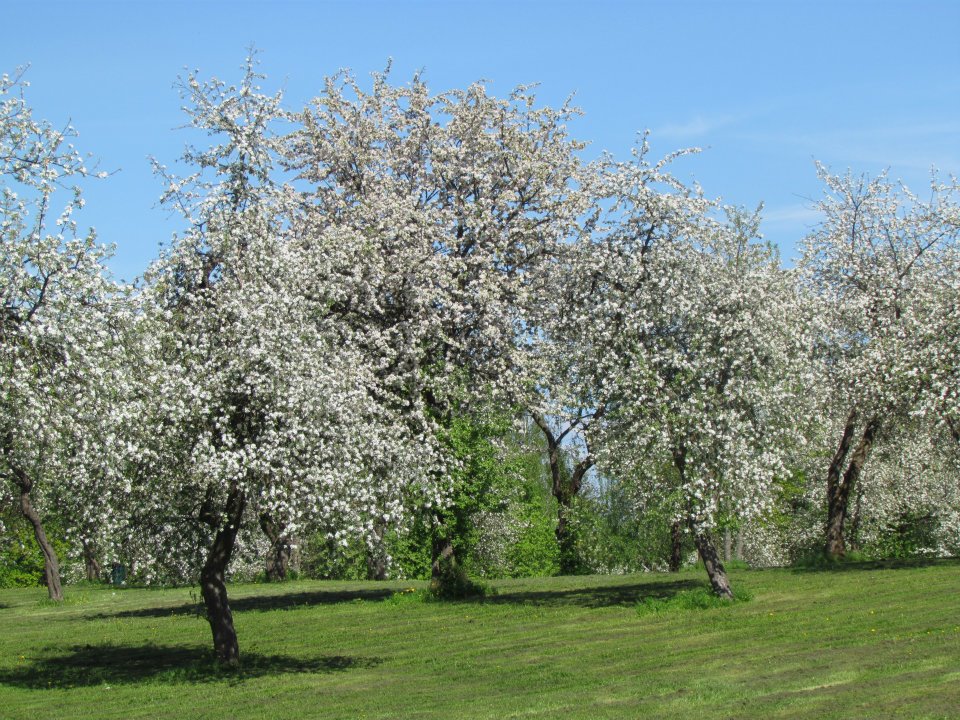 Organizer
Bas De Vries
Organizer
Callantsoog, NL