Keep Sierra Leonean Kids in School
We used GoFundMe in 2017 to raise $1055
, we used the money and additional donations to buy and donate  
donated school supplies to a total of 250 students and awarded 50 full academic year scholarships to less privilege and deserving students.
CLICK HERE TO VISIT OUR WEBSITE  PLEASE WATCH THE ABOVE VIDEO TO SEE OUR 2018 PROJECT (DONATION).Our 2019 PROJECT GOAL is to to donate more school supplies and give out more scholarships to less fortunate children in Freetown, Sierra Leone. With your help, we will be able to to make this happen. We will be donating to the schools we helped in our 2017/2018 project and we want to add more schools to reach more deserving students.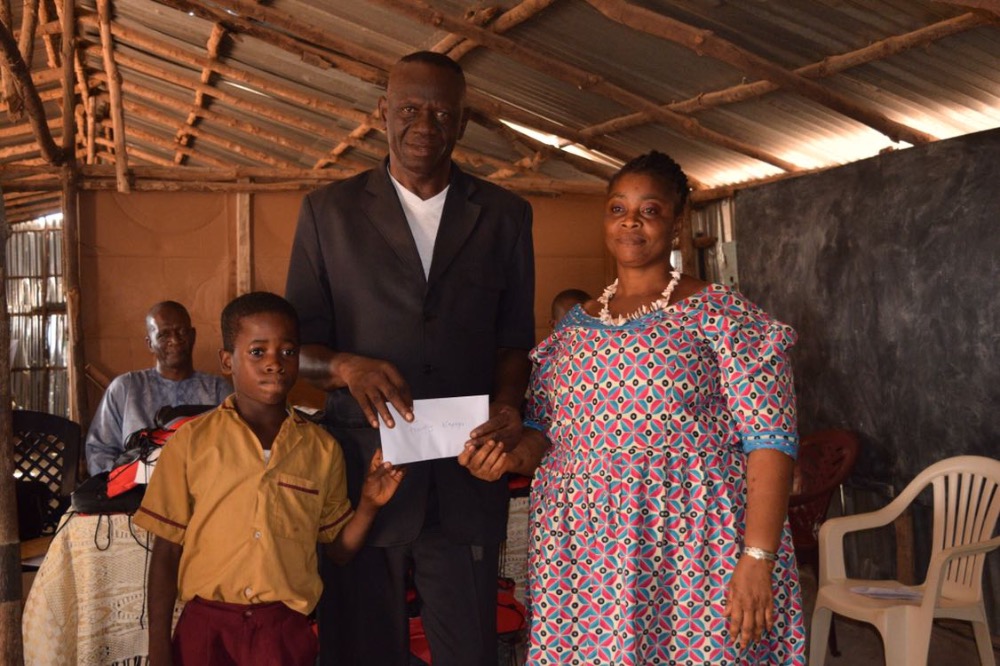 PLEASE HELP US HELP THIS KIDS - 2018 DONATIONS WAS A SUCCESS WE CAN DO IT AGAIN!!!Visit Our Website Read about our 2017/2018 Academic Year project: 
Our 2017/2018 academic year goal is to provide academic support to less fortunate children in Freetown, Sierra Leone. Our organization will allocate full-tuition scholarships to fifty (50) students and provide school supplies to two hundred and fifty (250) children in two community schools located in Freetown, Sierra Leone. The schools that we are partnering with for the 2018 academic year are:
Temple of Christ Primary school, located at 213 upper George brook Dwozark- The school was founded on September 13, 2013 by Mr Erricson a trained qualified teacher with 17 years of teaching experience to help children affected by the ebola virus in the western area of Freetown. The school started with thirty five students and they currently have one hundred and fifty-five (155) students. The school has three(3) full-time trained teachers and three (3) teachers in training.
Dr Sterling Lands II International School of Excellence, Located at Temne town, Allentown - The school was founded by Bishop Raymond Wonders Johnson, head of Family Life International Fellowship Sierra Leone (FLIF) on April 2014 to help educate orphans and less privileged in the eastern area of Freetown. The school started with sixty (60) pupils and they currently have ninety-five (95) students.
Please visit our Website and FaceBook page to learn more about our organization, our team, and the schools we are raising funds for. You can also find pictures and videos there.
Organizer