DI Spaceballs Need Launch: Globals!
Prepare ship for LUDICROUS SPEED!!
Team Spaceballs is making history as the first Austin ISD middle school team to advance to the Destination Imagination Global Finals in Knoxville, TN the third week of May.  We can't think of a better way to represent Austin ISD and the great state of Texas than by sending the Spaceballs to go compete in Tennessee.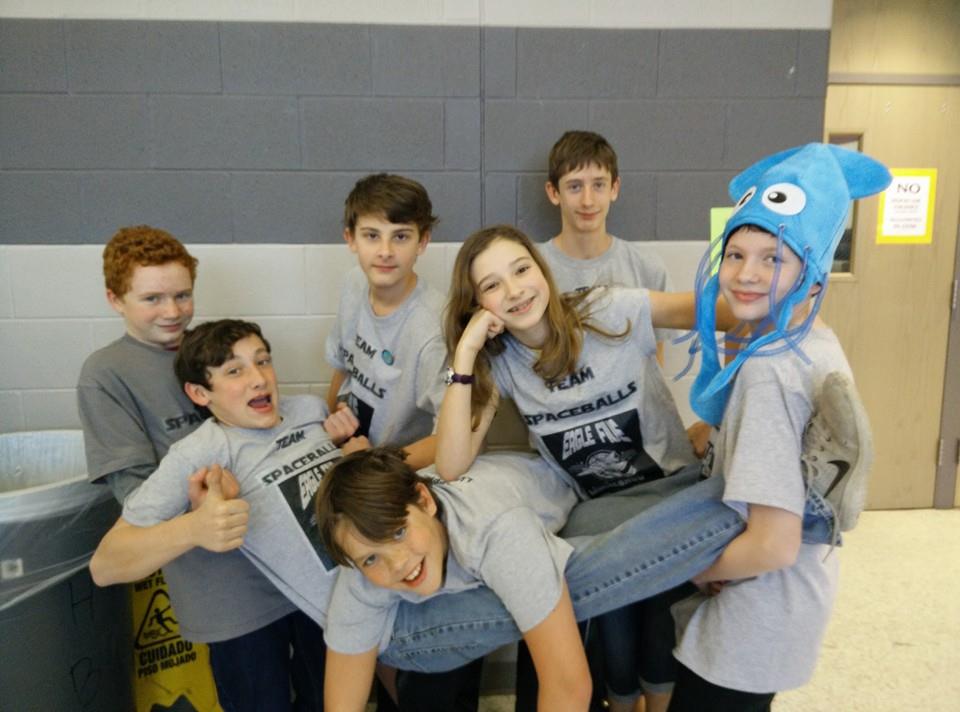 The cost of attending Globals is daunting, Austin ISD cannot probvide any funding help, and the short notice makes everything more difficult - registration must be complete by May 1.  
For more information about Destination Imagination (DI) read
here
. The competition is based on creative team based STEM problem solving, with theatrics and improvisational components to boot. Preparation has been going on all year, and these 7 kids have really formed a cohesive unit. They even took the medal for Top Score in the Instant Challenge segment (the improv portion) at the State tournament!
Please donate and show your support of their achievements!
If you or your business would like to make a tax-deductible donation, please contact Robbie Chance directly for some specifics on how to proceed for best record-keeping. Thanks!
Austin Mayor Steve Adler delivered his State of the City Address on April 13th, and his words really resonated with the philosophy of DI:  "Inclusion, innovation and intentional improvisation are how we use Austin's people and culture to build a big, weird, exceptional city."
This quirky competition is a combination of all of the skills that are recognized in leaders. Please help show your support for Team Spaceballs and donate to get them to Globals!
                                                         Let's put our heads together!
Check out their performance:
Thanks again for your donations!!!
(Murchison Middle School, Lamar Fine Arts, STEM, DI, AISD, Austin, Texas)
Organizer