My name is Curt Peddicord, my very dear friend Melinda has a precious little boy and his story is why I write this today. Landon Dragicevich is just like any ordinary 10-year-old. He likes going to school, is going into the fifth grade, he loves playing with his friends and step-brother Chase (who is also 10), he enjoys running track, wants to become a Veterinarian (as he has a collection of stuffed animals and shows them great care), and most of all loves his parents and the equal time he gets between his mom, Melinda, and his dad and step-mom, Travis and Becky. All three of them have rallied together, united, for this precious boy and from my observations he couldn't have better advocates in his corner right now.
On March 8th, 2017 Landon went to school feeling just fine but as the day progressed started feeling sick. His dad came to pick him up and take him home to rest. Later that afternoon Landon suffered a series of seizures. He was transported to the closest Emergency Department (ED) where he was sedated and intubated (breathing tube) to ensure they could stop the seizures and investigate the cause. He was then transported to Lutheran General Children's Hospital Pediatric Intensive Care Unit (PICU). He was there for six days where they investigated everything and thought it was an unknown virus, he was thought to be fully recovered, and was sent home. Things were back to mostly normal after that.
May 29th, 2017: Early morning when getting Landon up he was found to be in having what appeared to be a focal seizure and also had right sided facial droop and weakness. He wasn't verbally responsive so once again he was sent to the nearest ED. He became more lucid but was quickly transported back to the PICU at Lutheran General. This time the Doctor's grew more concerned. Why is this happening again? They compared CT scans and MRIs and many diagnoses were being considered. One side of his brain showed swelling which accounted for the facial droop and weakness. The greatest concern with his symptoms being the possibility of Rasmussen's Encephalitis. This condition is a rare inflammatory neurological disease that generally presents itself before the age of 15. This condition affects approximately 2.4 people out of 10 million. The treatments can range from a multitude of inpatient treatments all the way to radical brain surgery. It was at this point where Lutheran General advised they needed to go to a hospital that is better prepared to investigate and handle the possibility of something so rare. It was decided that he would be driven up to the Cleveland Clinic for further appointments and testing. An appointment was set up for Monday, June 12th. His parents were set to leave on Sunday, June 11th.
Saturday, June 9th, 2017: Landon woke up and appeared to be a bit disoriented and was having trouble with his right side. It was quickly recognized that it was probably time to go back to the hospital…once again. He was transported directly to Lutheran General where it was found that he was retaining carbon dioxide and having some seizure activity once again so he was sedated and intubated and brought up to the PICU once again. At this time his poor frustrated parents decided that a direct transfer to Cleveland Clinic needed to be arranged as soon as possible. The PICU team was able to arrange a medical flight with transport team from Chicago to Cleveland.
As of most recent, while in Cleveland, it was discovered that Landon does in fact have brain cancer. More specifically, an Anaplastic Astrocytoma, which is a Grade III brain tumor. This is extremely rare and only affects 1-3% of all pediatric cancer patients, or roughly about 50 kids a year. Surgery, in this case, is not an option. The only hope is that chemo and radiation therapies will slow the growth of the tumor. 
Throughout all of this Landon has had four Spinal Tap procedures, two MRIs, countless head/chest/abdomen X-Rays and CT Scans, as well as multiple EEGs, seven IVs, and countless needle sticks for blood draws. Throughout all of this he's been such a champ about it. It's clear that sometimes he is scared but his parents are always at his side while he goes through any in-patient or outpatient procedure. 
Landon's mother Melinda is a 9-1-1 Dispatcher and his father, Travis, is a Police Officer. Lucky for Landon they have great jobs with great benefits but all benefits have limitations and only pay for so much when you're getting the type of specialized care that Landon is receiving. 
Every little bit will help this little guy. Even a $5 donation will help more than you can know. If you can't donate, no problem, please share if you can, attaching any prayers, good thoughts, good vibes, or any positivity sent in his direction would be greatly appreciated as well. Any money raised will go directly to his family to be spent for any bills that were incurred during Landon's multiple hospital stays and transport as well his ongoing medical bills from his treatments he'll be receiving at Lurie's Childrens Hospital. If it becomes necessary the money could also be spent to help the family for any bills that might be incurred if any of their sick time runs out as well. This has been an absolute nightmare for his parents and the last thing I want them to worry about is money and the future bills for his care. Thank you so much for reading this. As things progress and updates come in I'll definitely be posting them as soon as possible. God bless and let's show the Love for Landon! #LoveForLandon #TeamLJD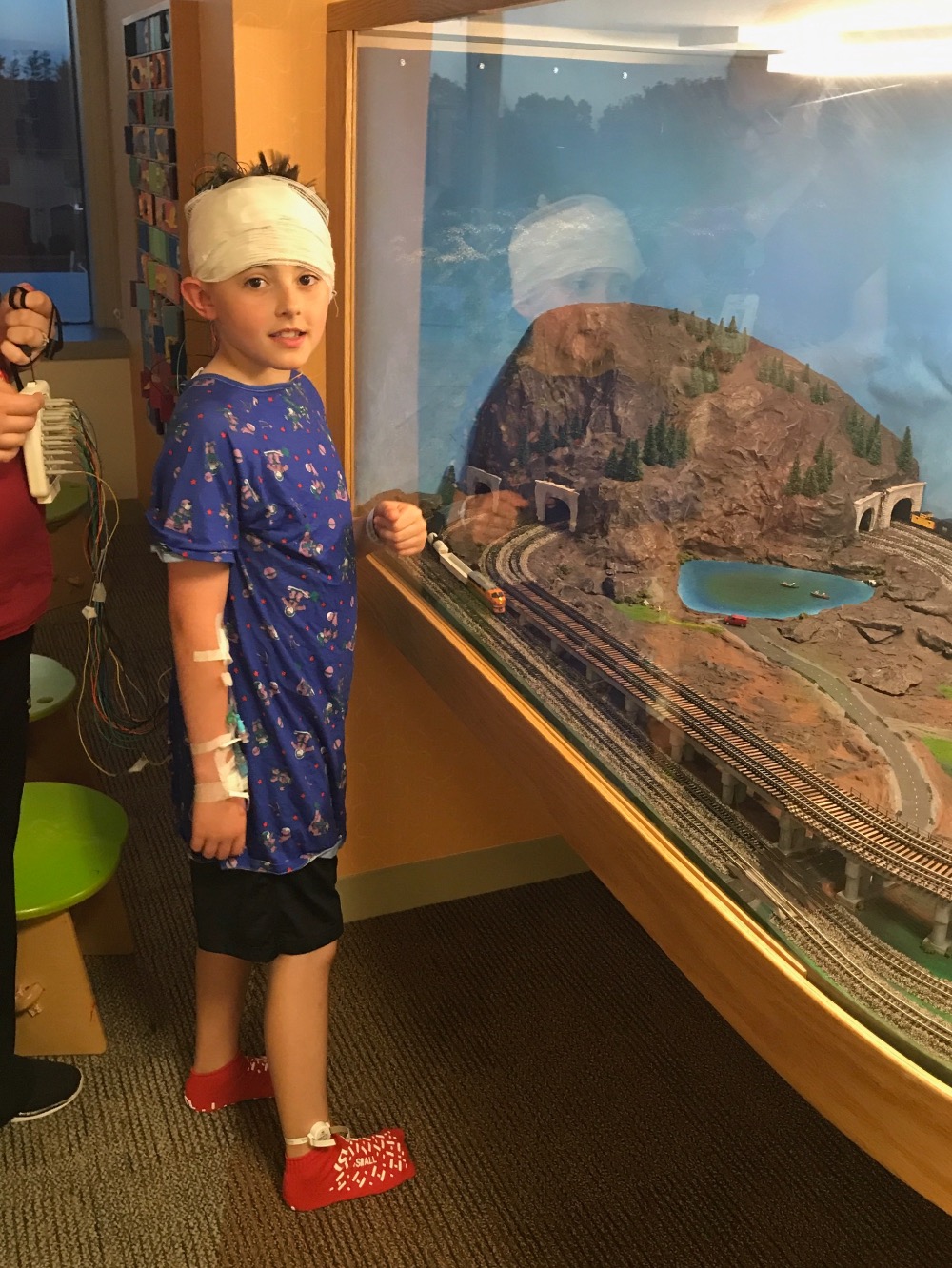 Landon taking a walk around the PICU at Lutheran. 
Landon's arrival to Cleveland Clinic.
Landon and his Mom
Landon with his Dad, Step-Mom, and Step-Brother
Donations

Organizer and beneficiary
#1 fundraising platform

People have raised more money on GoFundMe than anywhere else. Learn more

GoFundMe Guarantee

In the rare case that something isn't right, we will refund your donation. Learn more

Expert advice, 24/7

Contact us with your questions and we'll answer, day or night. Learn more