You Are Not Alone #forNatalie
I am here, with You.
#teamChipa
We grew up in a huge family, and we are all so close to one another.
We share our happiness, laughter smiles.. We also fight, of course when there are so many of us.
But when one of us needs each other, we stick by them.
Our sister, Natalie, is the 7th born out of 8 brothers and sisters. She is 23 years old, & she has a son whose turning 2 on July 2.
The day our sister found out she had cancer, her fears and pain became ours.
Our sister was diagnosed with Leukemia.
She has been in the hospital for weeks now; she started chemo right away.
Even if these things happen, you just never really think it happens to you.
Or especially to someone so near and dear to your soul, who is literally your heart.
She has bad days and good days, and we all take turns staying by her side, never leaving her by herself.
She was getting better, and then one day we get a call that she is being rushed into icu and just like with everything that happens to any one of us..
We came rushing to her side.
It was my family's hardest night. We were told she was fighting for her life.. Then by the miracles from above, she won that fight.
We do not know how long she will stay in intensive care or how long she will be hospitalized.
This is a hard and confusing time, and as a family, we stand together.
We are doing everything we can for her and our nephew.
We are a family of hope, and our faith is strong. We have no doubt she will be better in no time, but watching our sister fight this battle has been a tough journey.
Some days we do all we can, some days there is nothing we can do but wait and pray.
Asking for help is not easy, but we will do whatever it takes to make her journey a less stressful one.
And we cannot do it alone.
Please help us share our sister's story.
We appreciate everyone having our family in your thoughts: it means absolutely everything to us.
These funds are to help our sister not have to worry about her time during her battle and after. The doctors tell us that even when she is stable to leave hospital care, that she will still have to do rehab and take medicine.
We are trying our best to not let her worry about anything but to heal and recover.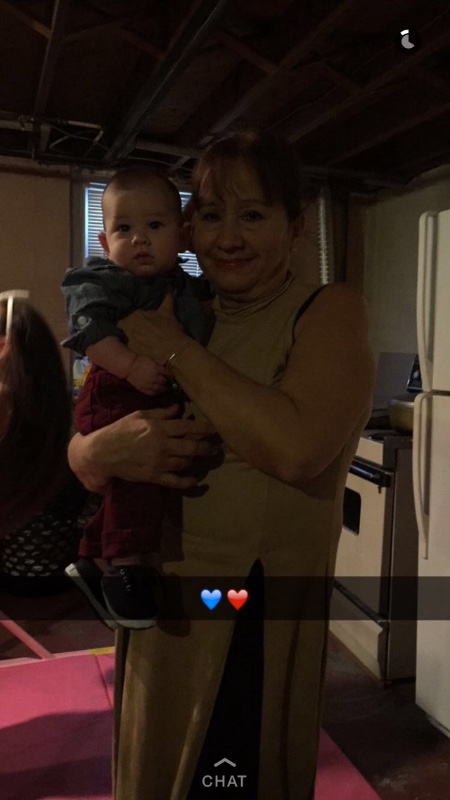 She is the bravest soldier we know, lifting our spirits constantly when she is the one afraid and hurting. She never says it out loud, she never lets us down and feels like a burden but little does she know..
She is only the exact opposite of that.
She is our courageous hero.
No amount is too small, and we know all of our thank you's will never be enough to let everyone know how much everything means to us, from the bottom of our hearts.
Natalie Serra-Ruiz, we stand by you.
Enzo is waiting for you to come home.
We are with you, through thick and thin.
Te Amo Mas,
Te Queiro Mucho Our Hermana.
#ChipaSTRONG
#mySistersKeeper
All the support, prayers and positive energies from all of you do not go unnoticed. My family whole heartedly thank each and every one of you.
Thank you all for your kindness.
My family could not do it without you.
[ 2017, May ]