Team Tracey Schlosser Memorial Fund
During the past two years Tracey Schlosser fought a hard battle against breast cancer.  During 2017 that battle turned into a war that was fought with grace, beauty and love.  As one friend simply described Tracey,
"We, and many, many others, are better because of you."
 It is in the spirit of giving back to Tracey's family, a small token of which she gave us, that a few friends have started this page as an opportunity for others to share their kindness.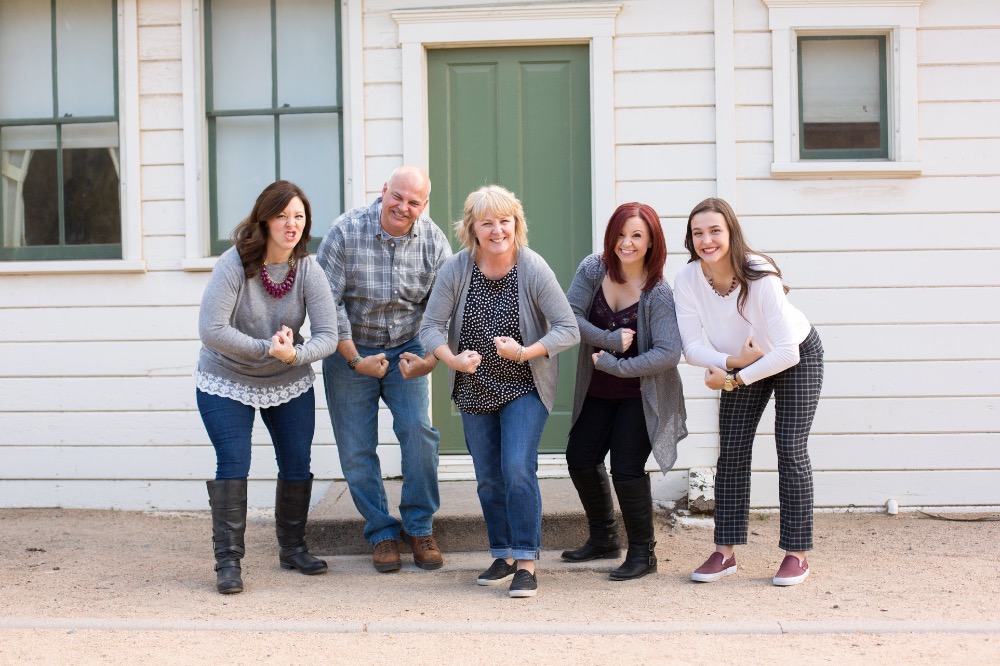 Tracey, a daughter, a loving wife, a caring mother of three beautiful daughters and a Superwoman to many was called home too soon, leaving us Friday January 19, 2018. 

Tracey is survived by her husband, Tom Schlosser; 3 daughters, Samantha Zogg and her partner Chad Hebert, Stephanie Schlosser and Bailey Schlosser; her father, Chuck Hanson and his wife Ursula Hanson of Roswell, NM; brother, Kirk Hanson and his wife Carol Hanson of Selinsgrove, PA.

As with any war in life, the financial burden has been great and we are hopeful a little bit of our desire to honor Tracey's family will go a long way to ease their pain.  Donations made here will go directly towards offsetting any memorial expenses.  Funds collected above and beyond the memorial costs will be used to offset any medical debt and/or towards Bailey's college.

Tracey touched many lives in so many positive ways; whether in her profession as a nurse, a mother in her home, a cheerleader court-side during sports or just being a great friend Tracey will be missed by many.  
"I never heard her complain and will always think about the grace with which she lived her life,"
said another friend.


Tracey has worked for the last 12 years as the EMS (Emergency Medical Services) Coordinator at Banner Estrella hospital. In this role she served as the liaison and educator between the hospital Emergency Department and community emergency medical staff including; police and fire departments, and medic services.  
Tracey has impacted more lives than any of us could begin to comprehend. Working with the West Valley's public safety community she tirelessly worked to achieve a better state of emergency healthcare for her community. 
Tracey's knowledge, kind spirit, easy smile and
20 years of ER/Trauma nursing experience
contributed to her excellent service in this position.
For the
2017 Nurse's Week, Tracey was recognized with the Contribution to Society
award
for dedication to educating the community.  Instituting the Safe Baby Haven, educating local high schoolers on the effects of drunk driving, drugs and alcohol, and various other projects to improve community safety were highlights of her efforts.


She was born in Havre, Montana and her first years were spent living in Rudyard before traveling the world while her father served in the Army. She attended high school in Pennsylvania at Carlisle High where she participated in tennis, volleyball, softball, swim team, gymnastics and loved attending concerts with her closest friends. Starting college in Kansas at Fort Hayes State, she had very special memories from caring for a cerebral palsy patient, Carrie, who was close to her own age.
She completed her nursing degree in 1985, months before having her first born, at the Eastern New Mexico University, Roswell. She recently continued her education and completed a Bachelors of Nursing from the University of St. Francis.

Tracey's life was spent serving others; caring for her patients, the community and her friends and family. Her biggest passion in life was helping others and making everyone feel special. She had a way of making everyone she came in contact with feel loved and important. She truly was an angel and will be greatly missed.

Funds contributed here will be managed by friends Kim Johnson, Sue Mercy and Rob Antoniak with transparent reporting to Tom Schlosser.
~ Thank you for your support!
Organizer and beneficiary
Rob Antoniak
Organizer
Litchfield Park, AZ
William Schlosser
Beneficiary