Taylor Dunfee's Broken Neck Fund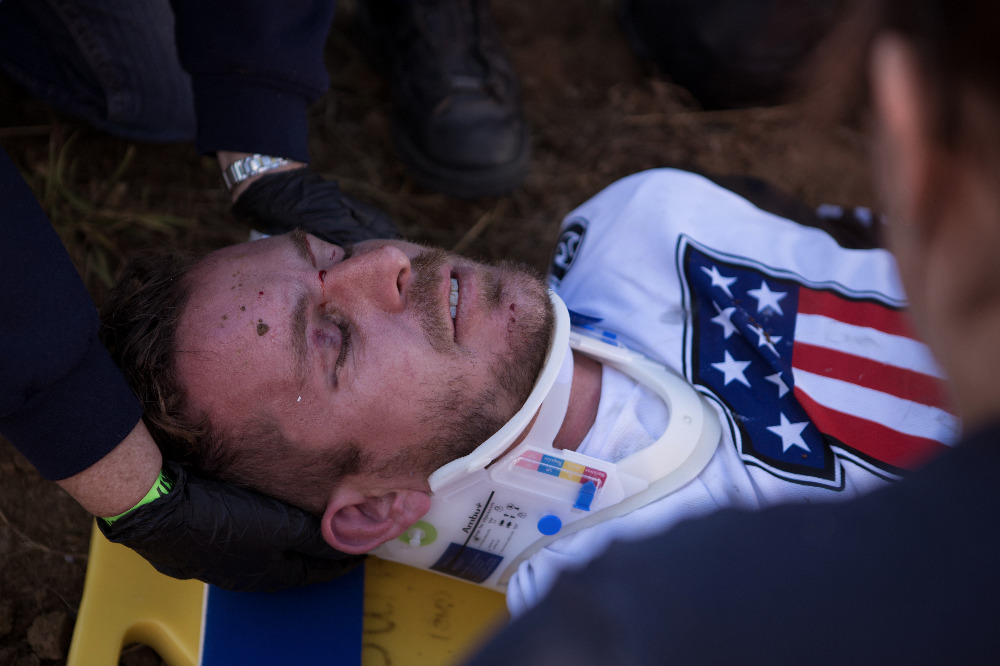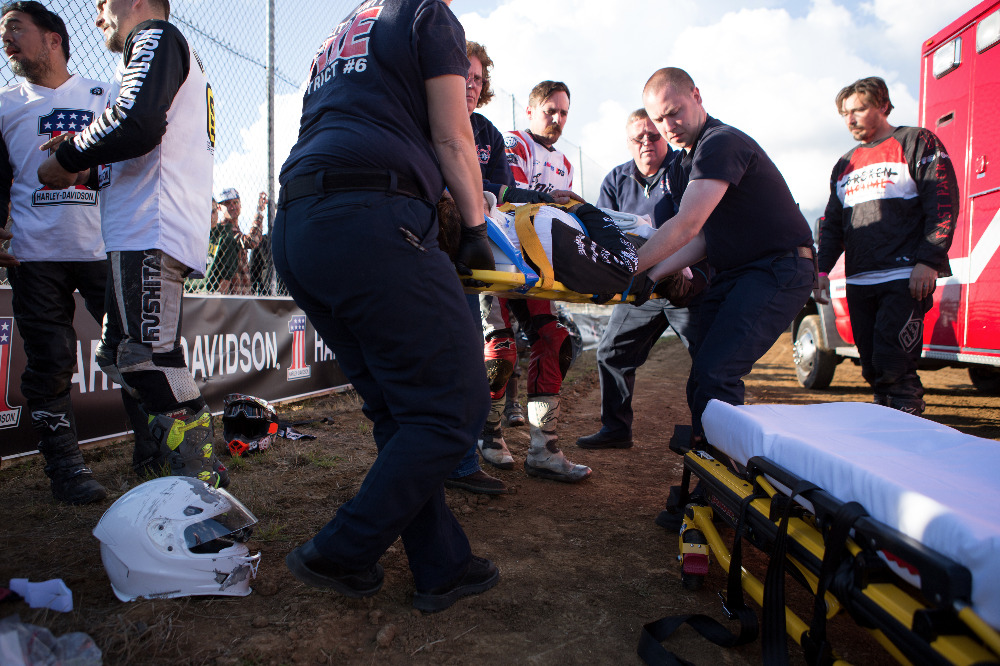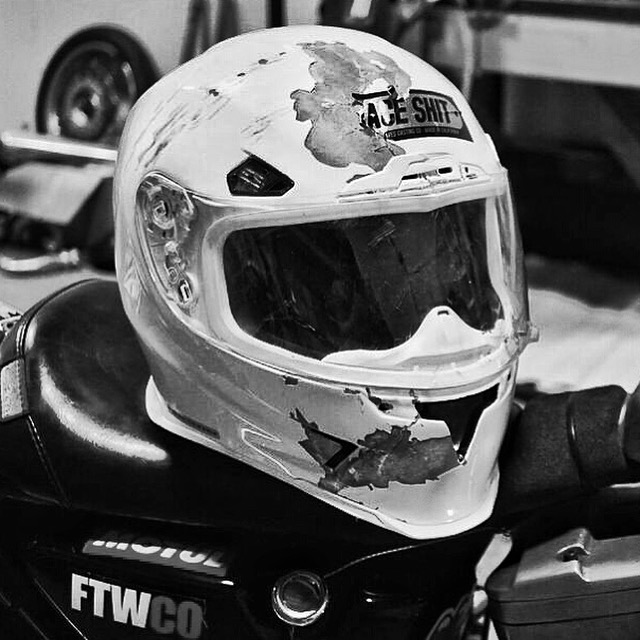 Friends, family, and supporters of Taylor Dunfee...as you know, recently Taylor went wide open into a pole at Dirt Quake racing the Hooligan Flat Track class. Being the absolute beast that he is, he somehow survived, although not unscathed. He currently has a broken neck and whats known as burning hands syndrome. As an artist, Taylor makes a living by his hands, whether it be photography or illustration. In addition to a pile of medical bills including a life flight from the race track, he'll be out of work for sometime. The $10k goal is hands down less than what he'll need, but that is where we want to start as a goal for him to pay his bills and cut back on out of pocket medical expenses. These funds are needed ASAP, and help is greatly appreciated.
Mark Felt has given us this crash recap:
Taylor was looking in good form in practice laps. Then in turn 4 he came out of the race line just a little wide. Which seemed to take him into the wall. His stance stayed on point. His throttle and hand seemed to clip the wall. It made me cringe. He seemed to have it handled. Then he took his hand off the throttle as to shake it out from pain. By this time he was entering the straight away. The motorcycle seemed to just accelerate, his hand immediately was back on the throttle. instantaneously the front end started swapping and seemed as if the throttle was pinned wide open. Dunfee held on and almost had it. By the end of the straight away the violent tank slapping front end got the best of him. The motorcycle veered into the plywood grinding the the front axle thru the wood, forcing Taylor to be ejected violently into the chain link fence in an upright position. He was abruptly stopped by the support pole face turned into it and the left side of his body. He spun around face first into the ground and his feet followed around that path. Fonz and Josh were the first to his aid as he lay unconscious. All the boys (Fonz, Josh, Brawny, Cameron, and Preston) pulled together to support him and help the EMTs while he was unconscious for five minutes. They made sure he was taken to the best place in the area.
We appreciate any help you can offer for Taylor during this brutal recovery. Thank you in advance!
Save
@sacrificialamb and family  
Organizer and beneficiary