We would like to thank all the companies and individuals who helped make this trip possible. Thanks also to all those who contributed via this gofundme page. Your giving helped make it possible for TASSO's members wanting to participate as we compete and perform in Spain to do so, not leaving anyone behind. We appreciate your continued support.
YOU CAN STILL BE A PART OF TASSO's MUSICAL JOURNEY!
We would like to replace our 20-year-old cases, purchase new uniforms and replace instruments that have reached their final shelf life. The average cost of these items:
One steelpan case - $260.00 CAD
The average cost of a Steelpan - $2,500 CAD
Founded in 2000, TASSO is made up of young students from many different schools in the Greater Toronto Area (GTA). The musicians, who range from ten to nineteen years in age, represent a diverse background and have blossomed into a stage-shaking, soul-stirring musical force to be reckoned with. Our diverse group of kids includes some with special needs who benefit from the music therapy which the steelpan instrument as part of a group offers. In fact, all the kids thrive and learn together in such an environment and we welcome the opportunity for all to experience and continue our growth from the inclusive atmosphere. Everything you need to know about TASSO you'll find by visiting our social media platforms:
FACEBOOK:
https://www.facebook.com/TorontoAllStars/
YOUTUBE:
https://www.youtube.com/user/torontoallstars
TWITTER:
https://twitter.com/torontoallstars
INSTAGRAM:
https://www.instagram.com/toronto_all_stars/

We appreciate your generosity and your belief in supporting us as we continue to showcase our musicianship, ambassadorship and the artistry of the steelpan, the only musical instrument to be invented in the twentieth century, to the rest of the world.
For more information about the band please visit
www.torontoallstars.com

PERFORMANCE VIDEOS -
EVENT PHOTOS -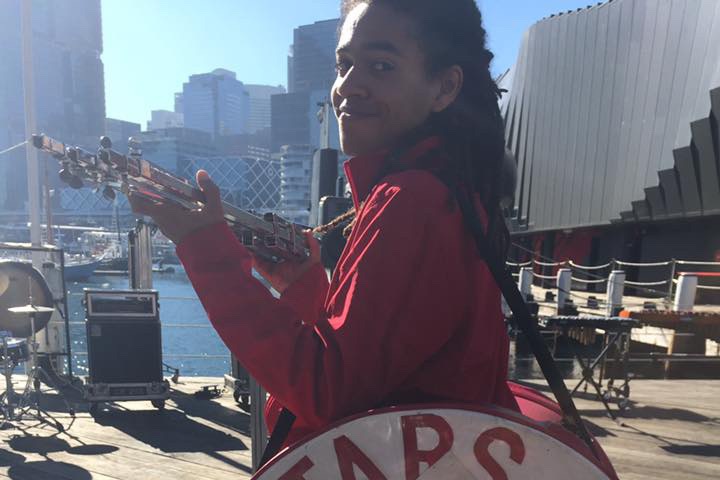 Organizer and beneficiary
Toronto All Stars Steel Orchestra