TAAC's ThreeSum 3 Days + $5 = $3000
[EDIT: Apparently GoFundMe has a $5 minimum donation, which they don't mention anywhere on their site. Not only are we apologetic that we are inconveniencing you, but we're sad that our cute title and graphics are ruined. However, we encourage you to find a friend to donate with and do a $6 donation instead. Again, sorry for the inconvenience.]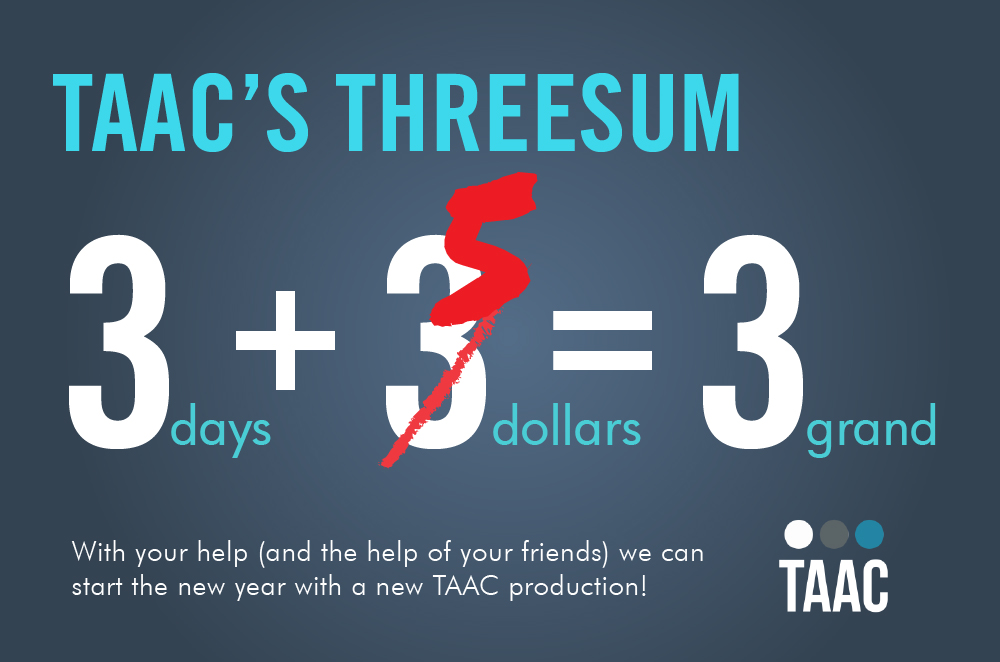 In the midst of rehearsing 'Angels in America: Perestroika' in January 2014, TAAC suffered a debilitating loss. The cottage/green room caught fire, and in a heartbeat all our dreams were dashed. We lost everything--costumes, props, personal possessions. Most devastating of all, we lost our beloved Blue Box Theater. We persevered through a full one-day, eight-hour performance of 'Angels in America' on February 16, 2014, and then went dark.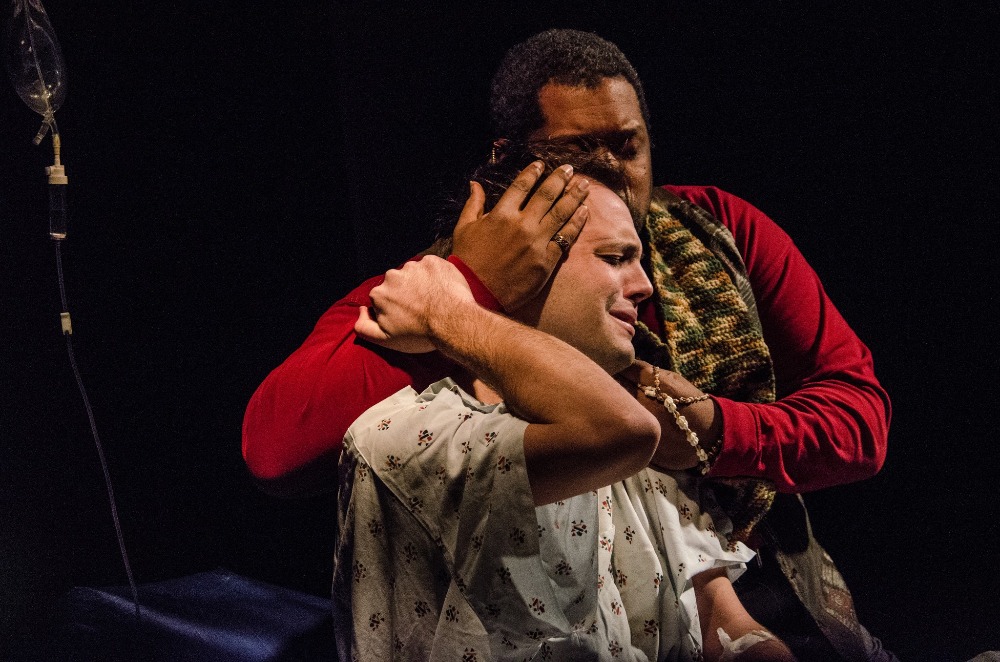 We've missed you. We've missed the stage. We've missed bringing progressive, challenging theatre to Sacramento.

Help us get started again in 2015 by donating just $5 during the TAAC ThreeSum, being held over three days starting on Giving Tuesday (December 2nd). With your help (and the help of your friends!) we can start the new year with a new TAAC production. (To be announced very soon!)

"TAAC needs to continue to grow and explore," said Jennifer Vaughn, musical director and vice president of the Roseville Theatre Arts Academy. "We need your honesty and your fearlessness. Your passion shows in your willingness to venture beyond the mainstream and gives your company a unique place in the arts scene."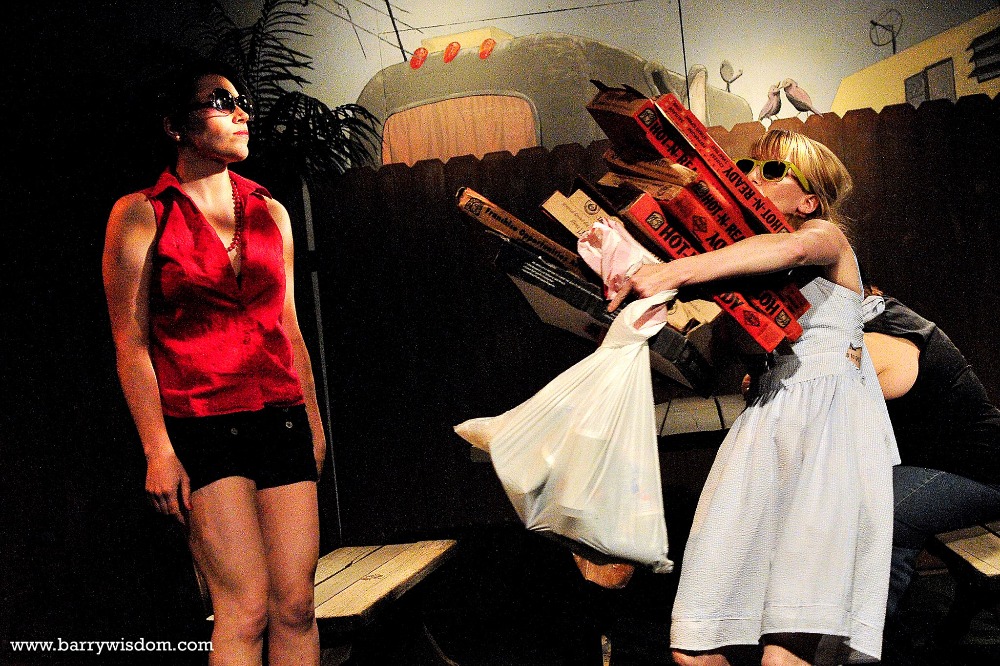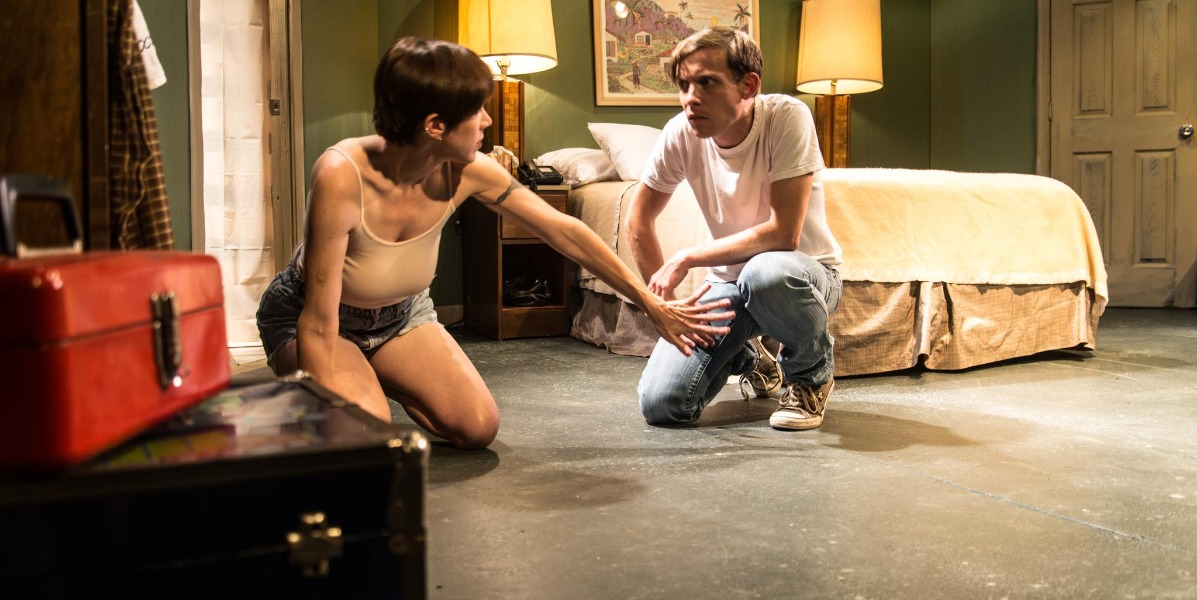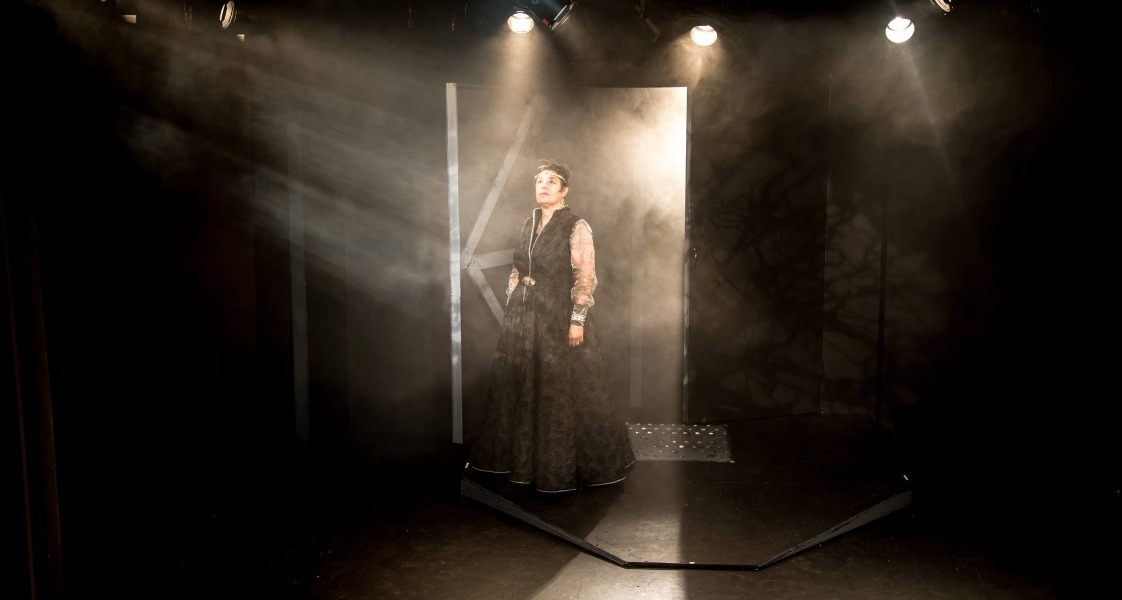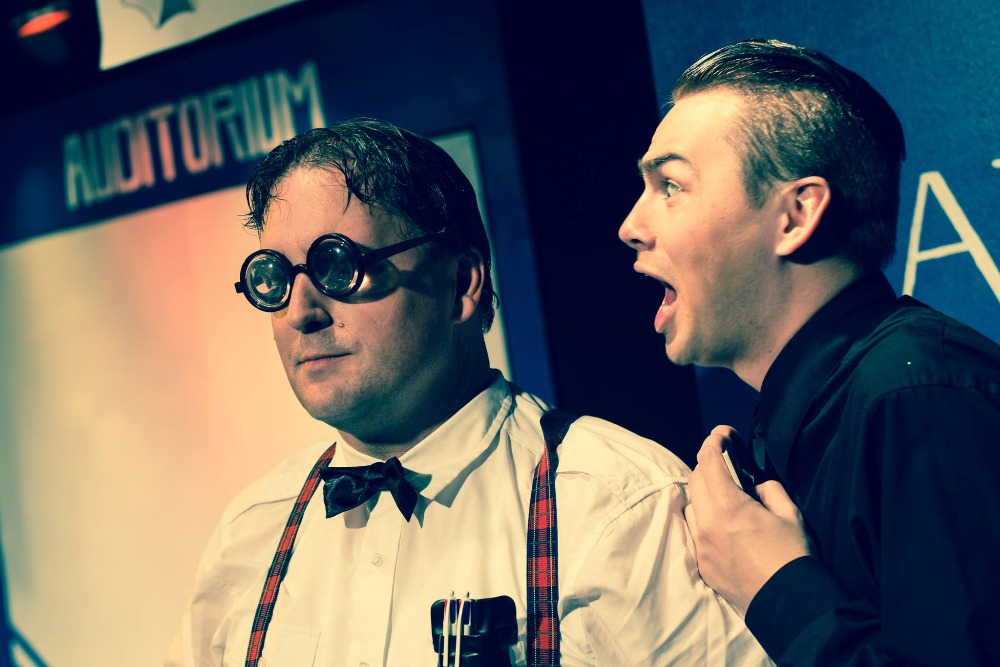 The Alternative Arts Collective is a 501(c)(3) not-for-profit organization that supports, promotes and empowers local visual and performing artists as they contribute to the cultural enrichment of the Sacramento region. As an arts hub, TAAC encourages individual and collaborative artistic expression through unlimited media, giving new and veteran artists the opportunity to explore and refine their craft in a non-competitive environment. All donations are tax deductible. Tax ID is 27-0463435. Please consider us during your year-end giving. If you need a receipt after your donation, please let us know. 


Our Facebook Page: 
facebook.com/TheAlternativeArtsCollective

Our (in progress) website: taactheatre.com

Special thanks goes to CBS' Good Day Sacramento for having the TAAC board on their program and for the use of their video. gooddaysacramento.cbslocal.com 
Paradise Sunshine-Unikitty 
Organizer