A new way to manage your pills
facebook.com/sympill
My name is Bara, and I'm passionate about making things that make a difference.
Today, I'm reaching out to you hoping that you'll support me to launch Sympill.
So what's Sympill all about? Me and my team have spoken with about 30 people who take medications and supplements. We've found that some people manage pill regimens of up to 20 different types of pills a day! Managing those medications is inconvenient and time-consuming. While these medications are supposed to facilitate a healthy life, in some ways they actually pose a major challenge to healthy living. I hope to change that with Sympill.
One interviewee described the 30 minutes it takes her to prepare her weekly dose of pills: "It's long, it's agonizing, I wish I didn't have to do it."
Using our engineering background, the team has already made strides in making a product that makes people's lives easier. The Sympill system allows you to keep your pills in an organized way and to easily dispense one pill at a time. This eliminates the need to open and close pill bottles and to handle pills by hand. It's simple, affordable, and it cuts down the time it takes to prepare a dose of pills by a factor of 2 to 3.
So, where does your help come in?
If we successfully raise $3,000 this week, then I'll be all set for the next 2 months where I will take the development of the product to a fully-functional, polished level, insha Allah! The money raised today will pay for engineering labor, 3D printing, and parts and supplies.
With all of this, God-willing, this product will be in the hands of a few people who need it in just 3 months' time.
Once we reach this milestone and our test users help us make the final touches to the design, we'll be ready to tackle our next exciting challenge – how do we share this solution with the estimated 4 million people in the US who need it.
Thank you for supporting me to do what I love and to make a difference.
Please don't leave before you like us on facebook!
www.facebook.com/sympill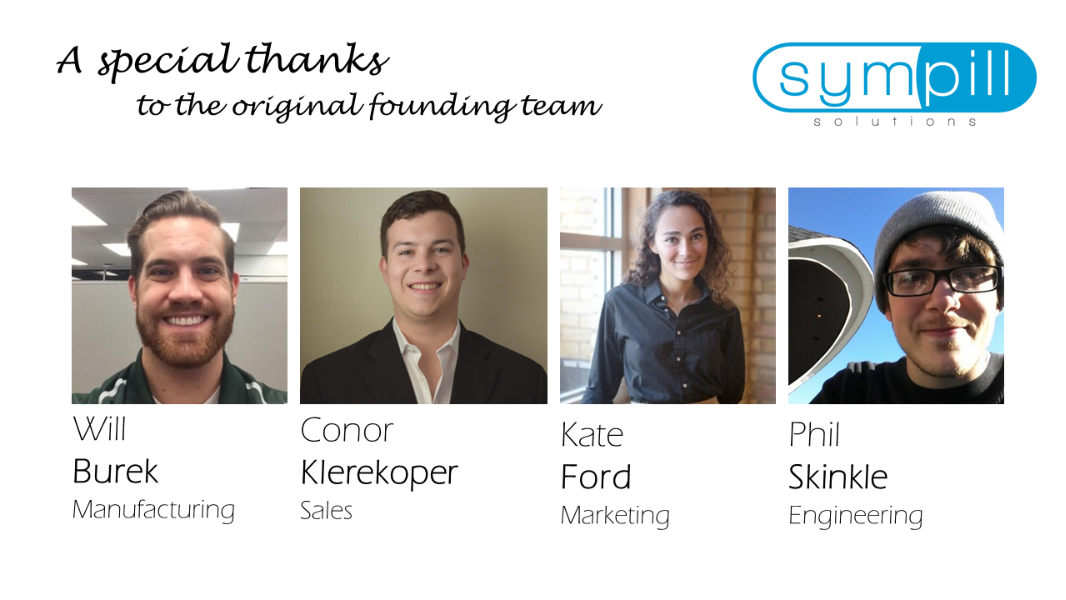 Organizer
Bara Aldasouqi 
Organizer
East Lansing, MI