On the 13th November a giant storm swept through the island causing untold damage and destruction. Cars were washed into the harbour, landslides brought rocks and debri down into the harbour and damaged the roads. A state of emergency was declared the following morning when the scale of the damage was seen in daylight.
Thankfully everyone made it through safely but now there's lots of work to be done to clean up and repair the damage caused.
The schools have been badly damaged by the flood and the kindergarten has been completely destroyed, so we are raising money to fix them and get the children back to normal as quickly as possible!
The money will be organised and distributed by Eleftheria Kyriakidi, treasurer of the PTA and Anna Panton, co-founder of the Symi Yoga Retreat.
If you are able to spare a small amount, it would be greatly appreciated and will be put towards local efforts to recover from this storm. Thank you!
Στις 13 Νοεμβρίου η Σύμη χτυπήθηκε απο πρωτοφανή καιρικά φαινόμενα. Τόνοι νερού προκάλεσαν ανυπολόγιστες ζημιές και καταστροφή. Αυτοκίνητα παρασύρθηκαν στο λιμάνι, σπίτια και μαγαζιά πλυμμήρισαν, κατολισθήσεις κυριολεκτικά "έχτισαν" τους δρόμους με πέτρες και μπάζα.
Την επόμενη μέρα, όταν πια το μέγεθος της καταστροφής ήταν ορατό στο φως της ημέρας, το νησί κηρύχθηκε σε κατάσταση έκτακτης ανάγκης.
Ευτυχώς δεν θρηνήσαμε ανθρώπινες ζωές, μα τώρα έχουμε πολύ δρόμο μπροστά μας και πολύ δουλειά για να καθαρίσουμε και να επισκευάσουμε τις ζημιές.
Εμείς σαν ομάδα, θα επικεντρωθούμε στην επισκευή των σχολείων τα οποία επίσης χτυπήθηκαν άσχημα και κυρίως του Νηπιαγωγείου το οποίο, όπως φαίνεται και στις φωτογραφίες, καταστράφηκε εντελώς.
Γι' αυτό μαζεύουμε χρήματα με τη βοήθεια σας, για να επιστρέψουν τα παιδιά στο φυσιολογικό όσο πιο σύντομα γίνεται.
Ένα μικρό ποσό απο τον καθένα θα κάνει μεγάλη διαφορά και θα προστεθεί στις ντόπιες προσπάθειες ανάκαμψης απο αυτή τη θεομηνία.
Τα σχολεία θα λάβουν 100% των δωρεών. Την οργάνωση και κατανομή των χρημάτων έχει αναλάβει η Άννα Πάντον (κάτοικος του νησιού και συν-ιδρύτρια του Symi Yoga Retreat) και η Ελευθερία Κυριακίδη (κάτοικος και ταμίας του Συλλόγου Γονέων και Κηδεμόνων του 2ου δημοτικού σχολείου Σύμης).
Ευχαριστούμε!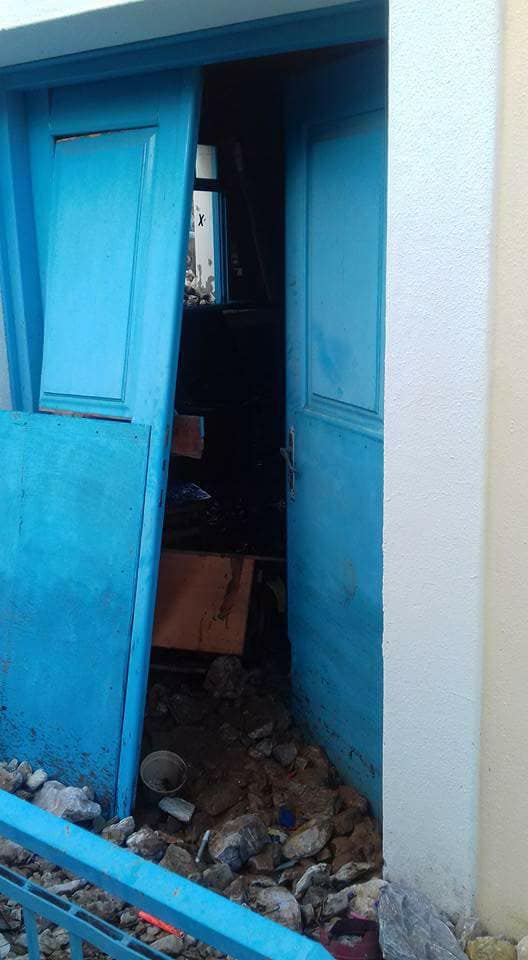 Organizer
Anna Panton 
Organizer
Simi, South Aegean GR
#1 fundraising platform

More people start fundraisers on GoFundMe than on any other platform. Learn more

GoFundMe Guarantee

In the rare case something isn't right, we will work with you to determine if misuse occurred. Learn more

Expert advice, 24/7

Contact us with your questions and we'll answer, day or night. Learn more