Late in December of 2019, our own Roz Goodman was diagnosed with liver cancer. Due to the aggressive nature of the cancer and its location, Roz will be undergoing treatment starting immediately and continuing through the next several months.   Our goal for this campaign is to replace the pay she will lose while out of work.  As many of you know, she did not qualify for a medical sabbatical through the district which leaves this as her only source of income in the coming months.   
Roz is a well loved math teacher and coach at Allderdice High School in Pittsburgh, PA. Her students would tell you she is a tireless worker on their behalf--she's always willing to sacrifice her time and energy to ensure her students' success.  Students love her class because she gives them everything she has and is always ready to help and to make them laugh.  In fact, she makes just about everyone she encounters laugh...  EVERY DAY.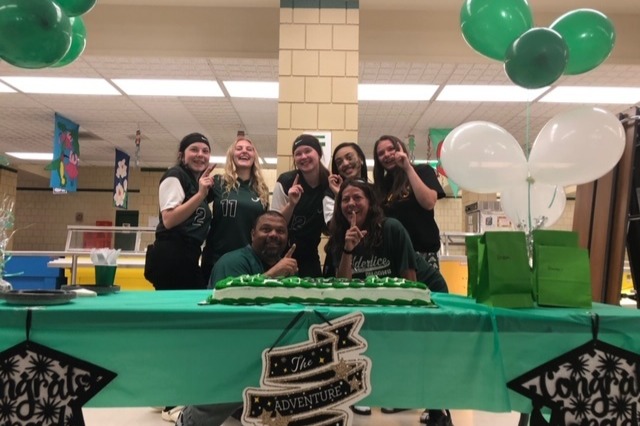 Those of us who teach with her would tell you that she is a wonderful colleague, never complaining and always focused on other people's needs.... always there with a hug or a joke when you need it the most.  
Roz's sharp sense of humor and passion for Allderdice students and staff make her an invaluable part of our school. Roz has spent her teaching career always willing to help others, and in these months she now needs our help.
Roz is also tough as nails; a single-mom of two recent NA graduates, Roz has taken on hardship and adversity before—and as she has also come out on top before, we're confident she will do so with this latest roadblock. It's pretty clear that the cancer doesn't know who it's picking a fight with, and while she's perfectly capable of winning any battle with cancer, we would like her financial needs to be met so she can focus exclusively on her health. As many of you know, Roz was in an accident that depleted her sick days. Her upcoming leave from school will take a financial toll on her family.
Before the cancer diagnosis, Roz, like many other teachers early in their careers, was working multiple jobs to provide for her family's needs. She is out of paid leave (due to an accident last year) available to her while she fights her cancer. Roz's income from teaching and other work is the only financial support she has to pay her medical bills, and she will be unable to work for at least the remainder of this school year.
100% of your donations will go directly to Roz so that she can pay her bills and all the additional medical costs during this fight. Please understand that any donation will be helpful but if you are in a position where you cannot donate yourself, sharing Roz's story could also help. Let's do our best to put Roz in a position to focus her energy on her recovery and help alleviate her financial burdens.
She's going to win it, she just needs all of us in her corner.
Become the first supporter
Your donation matters
Organizer and beneficiary
Lesley Britton
Organizer
Pittsburgh, PA
Rosalind Goodman
Beneficiary