Support Respectrum Books- Sussex, NJ
We are asking our friends and customers for your help now- so we may continue to spread our passion for books, literature- art, nature, spirit, knowledge and growth.
We have chosen GoFundMe as a platform for fundraising as they have graciously offered to match up to $500 in funds raised by our community through their #SmallBusinessRelief initiative.
Respectrum Books is asking for your help today.
Prior to the current pandemic, the bookstore was closed for a month to recharge and renovate during the slow season. We invested in new shelves, approximately doubling the holdings of the shop. We had planned new sections, expanding nearly every genre and adding a rare book room. We are installing a faster, more secure checkout for credit card orders and took a day to improve our side entrance to give greater access to our handicapped and elderly patrons. Our 'grand reopening' was slated for April 2nd. 
Weeks before, the g
overnor of New Jersey rightfully declared a state of emergency, asking all residents to curtail going out and closed all 'non-essential' businesses. Unfortunately, places like Wal-mart and Target, under the flag of essentiality because they sell food, have continued to sell products like books, while small businesses are faced with the prospect of being closed until further notice. We are not allowed to open, nor would we because we understand the magnitude of this pandemic. We appreciate our contribution to 'flattening the curve'
and making sure those in the medical community are not inundated with all of the people afflicted with this virus, at the same time.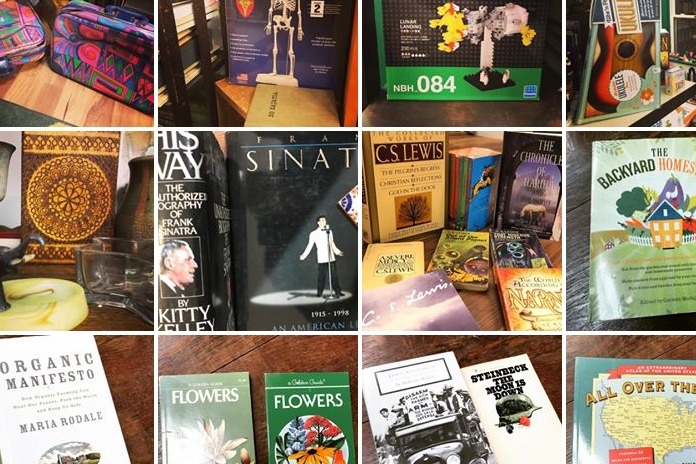 We feel we are adaptable and are seeking enough to get by and reformulate our business. It is not easy for us to be asking for help-
In the coming weeks, Respectrum Books will be implementing a plan that we had to start online sales- a plan that we were to roll out this summer. Porch books are stocked with a 'pay what feels right' policy during these tough times for many. When we are allowed to reopen- it will likely be a soft reopen with an appointment based system. We encourage everyone to support their local businesses in whatever way they can.
While the entire sales aspect of Respectrum Books could be moved online, we view the bookstore as a crossroads.
So many people come in looking for direction or purpose. They may be coming in about a local service- or to find something to do with the rest of their day- or for a local place to eat. Maybe they are bored or distraught or celebrating something and want an audience- sometimes the books have the answers, and sometimes we do.
We will be ecstatic to reopen and see our customers. Whatever the new normal looks like, we hope to continue to be a lighthouse in the storm.
If you are unaware of Respectrum Books:
We are a small, independent bookshop in a tiny borough at the very north of New Jersey. Our regular customers come from Sussex County, New Jersey, Orange County, New York and Pike County, Pennsylvania. We are members of the Sussex County Chamber of Commerce, The American Booksellers Association and several philanthropical organizations.  
Excerpts from our mission statement seem applicable in these strange times:
       "It is our belief that all people are capable of just about anything that they put their mind and heart towards. Staying true to your higher self is often difficult, but there are maps and markers in our society that help us realign. These may be beautiful pictures created to inspire, books of wisdom passed down through generations, autobiographies written to allow readers to share in an experience, poetry composed to prevent the reader from feeling alone in this world, a menagerie that connects the viewer to another paradigm, or perhaps simply the correct information to allow for the furtherance of an idea. The champions of any field are those that find creativity within it….
       If we are to create a change within ourselves, our communities, our spirit — it must be an active process…
     Respectrum Books intends to be starting places for our customers' personal journeys."
#indiebound #bookshop #newbooks #usedbooks #commonbooks #rarebooks #fiction #nonfiction
#sussexcountynj #orangecountyny #pikecountypa #newjersey
We welcome you to 'like' us on Facebook  and 'follow' us on Instagram as we will be updating often in the coming weeks- just how we are navigating through this all!


Organizer
Stephen Denman
Organizer
Wantage, NJ