Suzie Aries Immunotherapy Fund
My name is Suzie. I'm a 29 year old  Communication Support Worker, singer, hockey player and fitness fanatic from a small town in Buckinghamshire, England and in January 2017 I was diagnosed with a very rare and aggressive Ovarian Cancer - ever since I've fought hard to beat it. I've had 3 rounds of surgery, 6 cycles of chemo, and tried a drugs trial (which I became resistant to in April 2019 and stopped working). I underwent a 5 week treatment of daily radiotherapy in September 2019, which sadly came at the very costly price of losing my fertility, but I had no choice because I'm determined to live. 
Together with my team at The Royal Marsden, we've thrown everything at this cancer but now the last and only option is a new treatment being used to tackle this tumour- an immunotherapy drug. It's my
LAST HOPE
. But, and it is a BIG but, because of the rarity of my tumour, it's not classified as a standard treatment and therefore through a technicality
isn't available on the NHS for ovarian cancer
. Despite immunotherapy working for other women with my tumour around the world and being used for other cancers on the NHS (and my medical team actually endorsing it as my best option now) the hospital are only able to supply the drug privately to me and sadly at a great expense.
The cost is about £114,000 per year
. They have appealed to the government and the drug company on my behalf, but had no luck bringing this cost down. So I'm now appealing to you for your help. Anything you can donate, however small, would help me towards giving this drug a
chance to save my life.
Thank you for taking the time to read my story :)
Continue reading below <3 xx
Back before my diagnosis in 2017, I had my whole life ahead of me. I was following my dream in life, having graduated from the prestigious Italia Conti Academy in 2013, I began my career performing musical theatre and working on cruise ships as well as other theatre productions across the UK. Things were going really well for me.
A month before I got my cancer diagnosis I met my amazing boyfriend Karl. One might expect a new boyfriend to run a mile when they hear that there's serious trouble about to kick off, but we've now been together for over 2 years and he's supported me through this whole journey. Sometimes the love of your life comes along at just the right time- I don't know what I would do without him! <3
Together with Karl, my family and friends we have all remained positive, tackling each leg of treatment together. In periods where I have felt able to, I have kept as fit as I can, playing for East London Hockey Club. I put my post-chemo fitness to the test and raising some money for charities to help fight this disease - doing the Prudential Ride 100, a 2 mile Serpentine swim for Ovarian Cancer Action and even completing the London Marathon, raising money for a cause especially close to my heart, The Little Princess Trust. At the start of chemo I donated my hair to them too and at the end of chemo I threw off my wig and took the stage for a one woman show, raising £15,000 for them. Throughout all of my treatments and procedures, I've never stopped singing and I've never lost my positivity.
This being said, due to the latest surgery and this incredible challenge ahead of me, I'm beginning to find things tough. I am desperate continue with immunotherapy to allow me the chance to continue to live, sing, run and dance my way through life. I also already have plans for my next physical challenges - a Triathlon and the 3 peaks challenge! - I don't do things by halves!
So this is the bit where I need your help. Any donation will be very, very gratefully received. If I can find enough people who are willing to donate the cost of what they'd spend on a coffee, a sandwich or even a Friday beer in the pub, I'd have enough to pay for my treatment. Any and every donation here can make a real difference. Even if you can't afford to donate (I have been a struggling actress in the past, so I totally understand) just sharing the story on Facebook, Twitter,  Instagram or with your friends would help me hugely.
Thank you so, so much for reading my story and for any help that you are able to give. 
Suzie, Karl and the Aries Family xxxx <3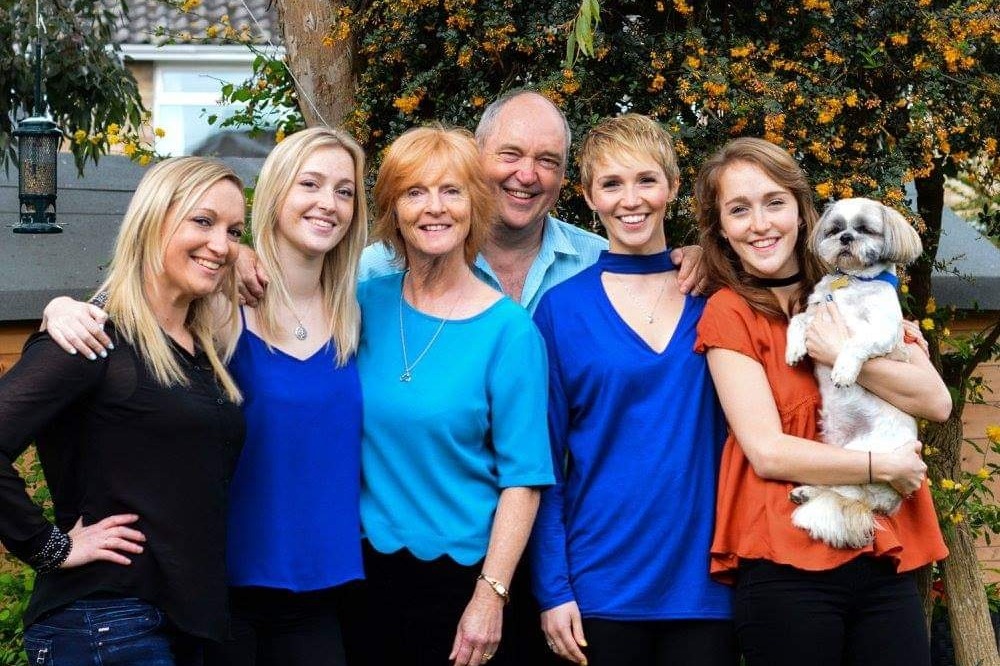 (PS. In the event that we raise excess money, it will go towards Ovarian Cancer Action and their research into an early detection screening tool for ovarian cancer sufferers so people can be diagnosed quicker and less people have to go through what I am going through!)
Fundraising team (18)
Suzie Clair Aries
Organizer
Raised £51,055 from 827 donations
Daisy Green Collection
Team member
Raised £15,010 from 26 donations
Rob Healy
Team member
Raised £2,525 from 32 donations
East London Hockey Club
Team member
Raised £2,301 from 32 donations
Lauren Durrant
Team member
Raised £1,650 from 20 donations
See all