Suzanne's Fight: Thrive and Survive
Updated April 22 2022 (Scroll Down to read the start of Suzanne's Story):

Another battle in Suzanne's Fight! 

Suzanne is entering a new phase in her fight against cancer, with more radiation treatments coming as she and her amazing oncology team fight back some new tumors. We've added $25,000 to the goal to ensure she can restart these important integrative treatments to compliment her other treatments.  



A new phase in Suzanne's Fight!


By now you've read Suzanne's amazing update about how well she's doing in her fight against her cancer.
The integrative cancer treatments have been a huge part of her fight, and your support has made those treatments possible. We're thrilled to say that with your help, Suzanne has now made it through the intensive first phase of the treatments and is moving into the long term maintenance phase. 
Our initial goal of $85K was enough to pay for that first phase of treatments, but her ongoing costs for maintenance will still be $1200-$1600 per week. Because of that, we've increased the goal. We know it's a big ask when people have already donated, but we have had an offer of a matching grant from some donors who will help with this new phase. They've already donated, but the promise to donate again if you do. They will match all donations going forward, up to a total match of $13,000. If we can gather enough donations to access all the matching funds, that will take us right up to the new goal amount, which would be amazing!
What do you need to do? The same things you've been doing up to now -- make donations, share Suzanne's stories with your friends and family and ask them to make donations. Join the Facebook group (search Suzanne's Warriors) and help plan events and fundraisers. Any donation you make to Suzanne's Fight will be matched. 


2017 was supposed to be The Year of Suzanne
In September 2017, Suzanne Saberniak was celebrating turning 50 in the style everyone who knows her would expect -- surrounded by family and friends who loved her. An entire year of events were planned so she could celebrate with everyone who loves her -- and that's a lot of people. It was going to be The Year of Suzanne. 
But in October 2017, just a month into The Year of Suzanne, she received an unexpected diagnosis: Stage 4 Lung Cancer. 
The Year of Suzanne swiftly switched focus from celebrating Suzanne to supporting Suzanne as she pursued aggressive cancer treatment. A year later, Suzanne is doing well, but her cancer remains a constant threat, and there is much more to be done to extend her life so that she -- and all of us who love her -- can enjoy many more Years of Suzanne. 
Suzanne's cancer story started with small things. They were seemingly unrelated small things -- bronchitis that started in late spring of 2017 and lasted longer than bronchitis should; back spasms and chronic pain that she couldn't seem to shake, even through a host of medical treatments including physiotherapy, chiropractic, acupuncture, laser treatments and naturopathic care. 
Then, in October 2017, her pain took her to the ER, and again, and again, before she was finally admitted for what would turn out to be a 10 day stay. By late October, she had received the news that she had Lung Cancer with Bone Metastases -- which means she was already in Stage 4. For people with her diagnosis, there is only a 4% chance of survival. 
The doctors used words like "incurable", "terminal" and "palliative" as they described her prognosis. Suzanne refuses to accept that as her fate.
Suzanne is a fighter, and she is a survivor, and she is determined to beat this cancer back as long as she can. A year into her treatments, she is already considered an outlier, someone outside the median and responding better than anticipated to conventional treatments. 
She has completed a round of radiation and she is on a daily immunotherapy drugs that target the specific gene mutation that causes her cancer. She also takes a daily blood thinner to prevent the clots that are created by this type of cancer. She is responding well to these conventional treatments and plans to continue with them, but it is only a matter of time until her cancer cells build up resistance, the effects of the treatments grow weaker, and eventually, they stop working altogether. 
Thankfully, Suzanne also has the opportunity to receive some integrative medical treatments from a Naturopathic Oncologist that have exceptional potential for prolonging her life, and just as importantly, increasing her quality of life as she fights this battle. They can make the conventional cancer treatments she is already receiving more effective and effective for longer. 
The treatments include a number of different IV infusions, as well as a hyperthermia regimen. They are complementary to Suzanne's existing cancer treatments, they don't replace them. The effects of the treatments should include: 
- Enhancing the efficiency of other treatments and increasing Suzanne's tolerance for them (fewer side effects!) 
- Stimulating Suzanne's immune system to selectively target cancer cells without harming healthy cells. 
- Helping to shrink Suzanne's tumours or slow tumour growth and invasion 
- Reducing inflammation and other painful effects of the cancer
- Improving both the length and quality of Suzanne's life 
The treatment regime involves 4-5 months of intensive treatments, followed by a stepped down maintenance regime afterward. The treatments work best if they're done consistently, including during the maintenance period. 
 She's filled with hope that she can be the one in a million patient and knows that these treatments will help improve her quality of life and increase the effectiveness of her conventional cancer treatments. But they're expensive and they aren't covered by BC's medical services plan. 
We (Suzanne's cousin, Julianne and Suzanne's Aunt, Judy) started this campaign to help Suzanne pay for those Integrative Medical Treatments.
Suzanne's needs are urgent. She has already started the integrative treatments and the bills must be paid before each treatment.
Please give what you can. Every donation is welcome and helpful -- donations add up to more treatments.
Here's what Suzanne's treatments cost: 
$180: IV Vitamin C (Ascorbic Acid) Treatment , which must be repeated weekly. $350: IV Helixor (Viscum Album / Mistletoe Lectin) Treatment , 
which
 must be repeated weekly.
(Average cost -- this IV increases in dose and cost over time.) 

$455: IV EGCG (Epigallocatechin Gallate) Treatment , which must be repeated weekly. 
$860: One week of IV DCA (Dichloracetate Sodium) Treatments  -- 2 treatments per week at $430 each. 
$2025: One week of LRHT (Local-Regional Hyperthermia or Modulated Electro-hyperthermia) Treatments  -- 3 treatments per week at $675 each. 

That's a total of $3870 for each week of treatments.

All donations received will go to directly to covering the costs of Suzanne's integrative treatments, supplements and visits with the Naturopathic Oncologist. 
The treatments costs don't include additional blood tests and follow-up visits with the clinic that are necessary to support Suzanne's overall treatment plan. 
You can also help Suzanne by sharing this GoFundMe with your family, friends and networks.
Sharing will help us meet the fundraising goal and ensure that Suzanne can continue with the integrative health treatments as long as they're helping her. 
We'll add a brief tour through all the previous years of Suzanne and then turn this over to Suzanne to tell the story of her diagnosis and treatment so far in her own words. Please read on to learn more about Suzanne and her cancer story so far. 
Thank you, 
Julianne & Judy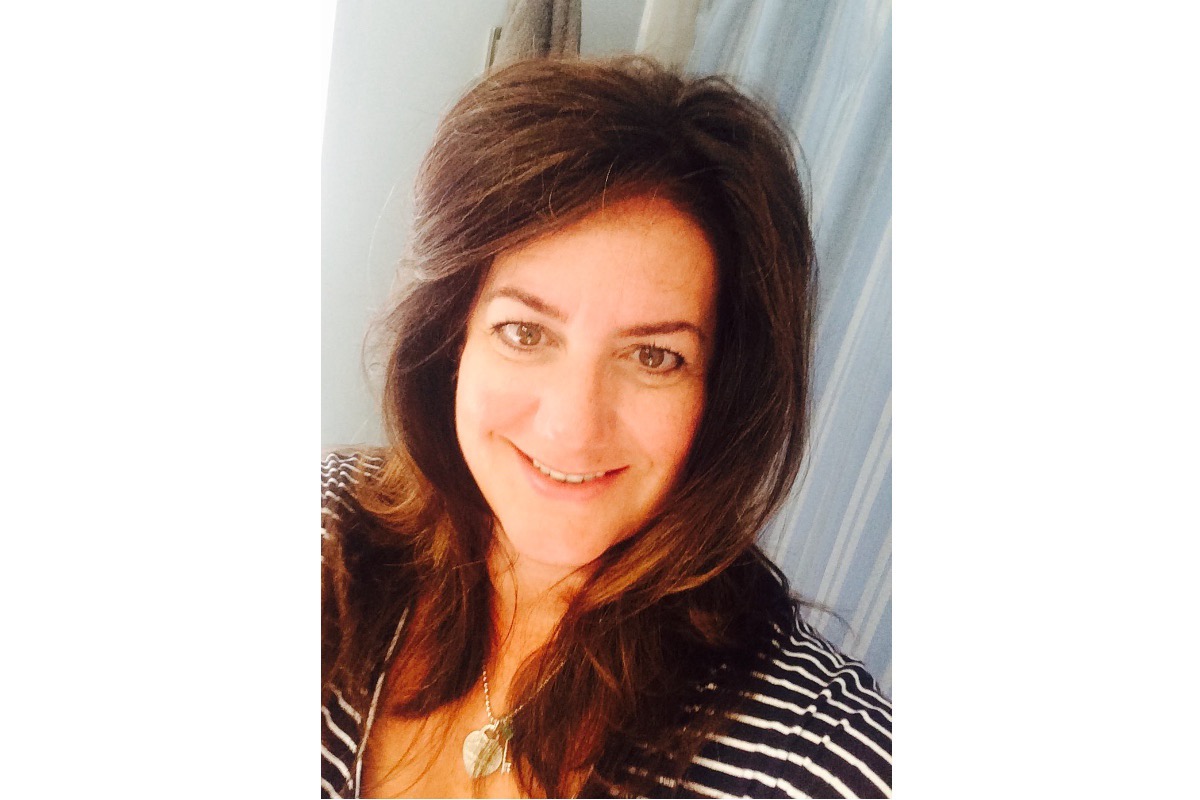 Suzanne's Biography
Suzanne Saberniak was born and raised in Prince George, BC. If you know her from PG, you'd know her as Suzanne Wylie or Suzanne Howes. 
She graduated from Duchess Park Secondary with the class of 1985, and afterward, attended the College of New Caledonia (CNC). 
Expo 86 took her to Vancouver, to work in the famous Unicorn Pub on the Expo grounds, home of many impromptu sing alongs of Irish Rovers tunes. 
She attended Douglas College, and during her time there took a year off to travel to Australia and Japan with friends. 
Her career and calling, which she has very reluctantly had to give up because of her cancer, has been supporting students with special needs, particularly those with Autism. She has worked as an Educational Assistant (EA) in the Vancouver School District (1994-2001) and the Burnaby School District (2001-2018) with a detour to the Kelowna School District for the 2005-2006 school year.
In 2016, her dedication and experience was recognized and she was named one of Burnaby School District's first EA Engagement Workers, working alongside District Staff and School Teams to support, coach and mentor other Educational Assistants so they could offer the same caring support to their students as she always has to hers. 
In addition to her professional work in schools, Suzanne worked for 25 years at Burnaby 8 Rinks, as a mainstay of the Adult Safe Hockey League (ASHL). It was meant to be a source of extra income, but because Suzanne never does anything half way, it became a huge part of her life, as she assisted in the organization and day-to-day operations of this league. She worked at ice level with hundreds of teams, league staff, referees, time-keepers, and other staff over the years, many of who became close and cherished friends. 
She and Martin (Bernie) Saberniak married in 2015 in one of their favourite places to visit -- the beach at Tofino. They live in Port Coquitlam with their fur baby, Stoli. During the summer, you will usually find Suzanne and Martin (and Stoli!) at Cultus Lake. 
Suzanne's Year in Her Own Words


What a start to my year: travel, concerts, surfing, skiing, biking, lake time, time spent with family, friends and celebrations galore.......then life as I knew it - came to a screeching halt as late last October I was given the crushing news: a diagnosis of Adenocarcinoma of the lung, widely metastatic with multiple bone metastases. EGFR positive.
Basically: stage 4 Lung Cancer which had metastasized into areas of my spine, pelvis and tops of my femurs as well as a pulmonary embolism and clots in my leg that were caused by the cancer. Incurable, terminal, palliative were all words that came along with this diagnosis.
Shock, is probably an understatement as I am  fairly young, vital and healthy.... a non-smoker.
I had struggled with a long bout of bronchitis in late spring that stuck with me into summer but all tests, blood work and X-rays gave me a clean bill of health. Even though I could not rid myself of exhaustion, intense pain, and muscle spasms in my mid back area, cancer was never on the radar. It was amazing how rapidly and aggressively this disease took over and how sick and weak I became. My determination set in   and I chose to remain positive and optimistic even as the odds stacked against me. Someone had to be in that 4% survival zone - why not me? I decided right then that I could be the 'Wayne Gretzky' of cancer, breaking the records and beating the odds. I also decided to hit pause on 'The Year of Suzanne' celebrations until we could reconvene when I was feeling more up to it;... Any excuse to not miss out but to instead extend my year of celebrations 
I am deeply grateful and so very fortunate to have been referred to & connected with one of the top Medical Oncologists who focuses in the area of EGFR gene mutations. I began my treatments immediately. The team of Doctors surrounding me is truly incredible and each specialist has done their very best to be thorough, efficient and effective . I went through radiation and was immediately put onto a targeted drug  therapy specific to my diagnosis.
To be surrounded by the love and support of such incredible family and friends each and every day gave me the strength to fight back with positivity and confidence just as aggressively as the cancer was trying to take over.
Moving forward, I found my new normal and as I adjusted to the medications and side effects my independence, vanity and humility quickly came into check.... Over time, yoga has become a major player in helping me heal and build my strength as well as allowing me a sense of community and peace of mind.
It's been 11 months since my official diagnosis and although I have responded favourably to the treatment. I've been told from the start that it is only a matter of time until the immunotherapy drug I'm on will no longer be effective. I'm hopeful for another drug to be researched and ready to go but in the meantime I have also researched some Integrative Cancer Care options that will further contribute to my longevity and quality of life.  I was fortunate to come across a Naturopathic Oncologist who is willing to work collaboratively with my team of doctors. These advanced cancer treatments have gained worldwide attention and offer the opportunity of hope and even recovery. Although they are Health Canada approved, the treatments are not covered under our medical system.
It is with this next phase of my journey that I humbly ask for not only the ongoing love and generosity that has supported me since day one from family and friends but also for any financial support you may have the means to share. The sheer costs related to these integrative treatments are overwhelming to say the least, but I truly believe that this is my best shot at health, happiness and longevity.
Feeling Thankful & wishing each of you Love, peace and joyful adventures with loved ones  ️
~ Suzanne Saberniak & family ~
Organizer and beneficiary
Judy And Julianne
Organizer
West Vancouver, BC
Suzanne Saberniak
Beneficiary