Susie Jackson Freedom Memorial Garden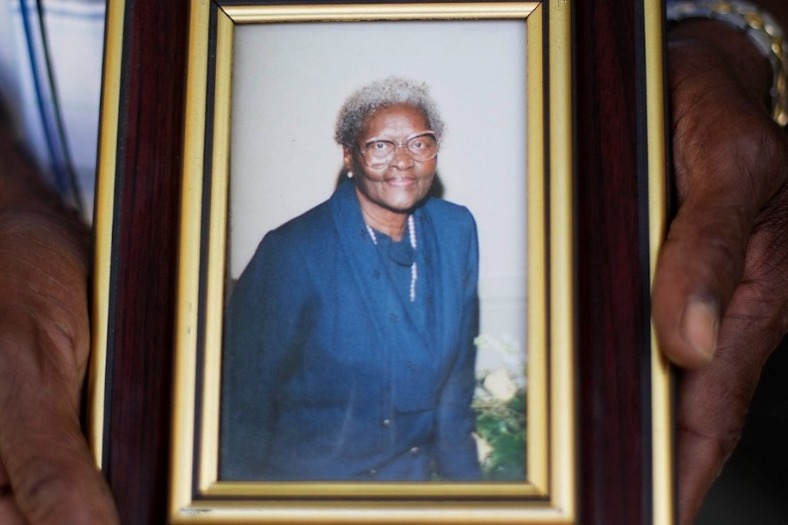 "Susie Jackson was the eldest victim of the June 17, 2015 Massacre. Knowing my mother as I do, I am certain that as 11 bullets riddled her body she whispered to herself for God to calm her heart for she knew that God uses ordinary people like her to fulfill his purpose.
My Mother lived on Alexander Street until her tragic murder on June 17, 2015. Mom was not ready to die. I know she was anticipating family birthdays, holidays, weddings, births and all the other joyous activities of life. However, I know my mother was prepared because as God blessed her, she committed herself to be His channel of blessings to others." – Walter Jackson
The purpose of this fundraiser is to request your financial support of the Jackson Family's efforts to establish the Susie Jackson Freedom Memorial Garden.
·               Memorialize my mother, the eldest of the Emanuel 9 victims in her Mazyck-Wraggborough neighborhood where she lived for over 52 years. Over these years, Mom's siblings also purchased homes, raised their families in the neighborhood, and we continue to reside along America, Alexander, Charlotte and Judith Streets.
·               Highlight a site once called Cedar Court, a lifelong shortcut Mom used to get to Buist Elementary School and Mother Emanuel Church. 
·               Provide additional activity space for library customers.
·               Create additional public green space for neighborhood residents honoring Susie's love for gardening. 
·               Connect the spot where The Liberty Tree once stood. Where colonial independence was first advocated by Christopher Gadsden in 1766 and where ten years later the Declaration of Independence was first heard and applauded by South Carolinians. It was erected by the Local Society of the Sons of the Revolution in 1905.
Approved Site through Charleston County of the "Susie Jackson Freedom Memorial Garden"
Charleston County OKs garden for Emanuel victim
Memorial for victim of Emanuel AME church shooting moving ahead
Founded in 2007, the Charleston Parks Conservancy unites local resources, leverages support and organizes volunteers to be stewards of Charleston's urban parks. The Charleston Parks Conservancy believes that parks contribute to a higher quality life, and better parks build stronger communities.
Organizer

Charleston Parks Conservancy
Registered nonprofit
Donations are typically 100% tax deductible in the US.