Surfing from Waimea Bay to the Philippines
The story of a lost and found surfboard from Waimea Bay to the Philippines. 
 For the full story click here -  
Surfline Story
Here is a link that shows how your money is being spent! Please message me if you have any questions. 
Expense Report
The Story - 
It was Feb 3rd 2018 and I was surfing at Waimea Bay on the island of Oahu, Hawaii. It was a big day of surf and I was riding my trusty Lyle Carlson big wave board. After a long afternoon session I was ready to catch my last couple waves in. It was about 6:00 PM and the lifeguards were gone and the sunset was at 6:23. The waves were pumping and I took a wipeout... My leash came off my leg and my board was floating away towards the beach. I swam as heard as I could for it but could not reach it in time. I ran down the beach and scaled the coastline until it was completely dark only to return to my vehicle without my beloved surfboard. It was the most expensive board id ever purchased. I caught the biggest waves of my life on this board and even managed to surf on the biggest day I've ever witnessed at Waimea Bay after the Eddie Aikau Big Wave contest. I was incredibly bummed and thought my board was gone forever or even washed up on a beach only to have someone take it without trying to find me. 
Fast forward to now and my board managed to reach all the way to a tiny little island in the Philippines. It was found by a fisherman who sold the board to his neighbor who wanted to learn how to surf. The man who purchased my board for 40 USD or 2,000 Philippine Pesos is named Giovanne. 
At the very least I would like to raise enough money to send a care package to Giovanne. He doesn't know how to surf and wants to learn on my board. It isn't the best board for learning but it's a long board and I imagine it will be big enough. The island he lives on doesn't have stores that sell anything surf related or even surf wax for that matter. Knowing that my board has fallen into the hands of a man who wants to learn the sport gives me joy and closure at the same time. 
Giovanne is also a school teacher and has around 150 students.
Shipping is expensive
and I want to raise enough money to send him a package with a bunch of wax, a surf leash or two and maybe some rash guards. I also want to send a bunch of magazines from the U.S. so he can give them to the students to learn how to read english.
I figure at the very least if I can raise a little money to help the new owner of my board and send his students some reading material it will help him out and spread the word about surfing all the way to this tiny island in the Philippines.
Who knows... Maybe one day I could go and teach him!
Below are photos of Giovanne, his school and students.
If you have 5-10 or even 20 dollars to spare it will be amazing to have a little financial support to send out a package to Giovanne. If this gofundme works I will definitely be sharing the details on my social media account and if possible here on this site. 
Thank you
Doug Falter
Giovanne taking his students out to clean the beaches!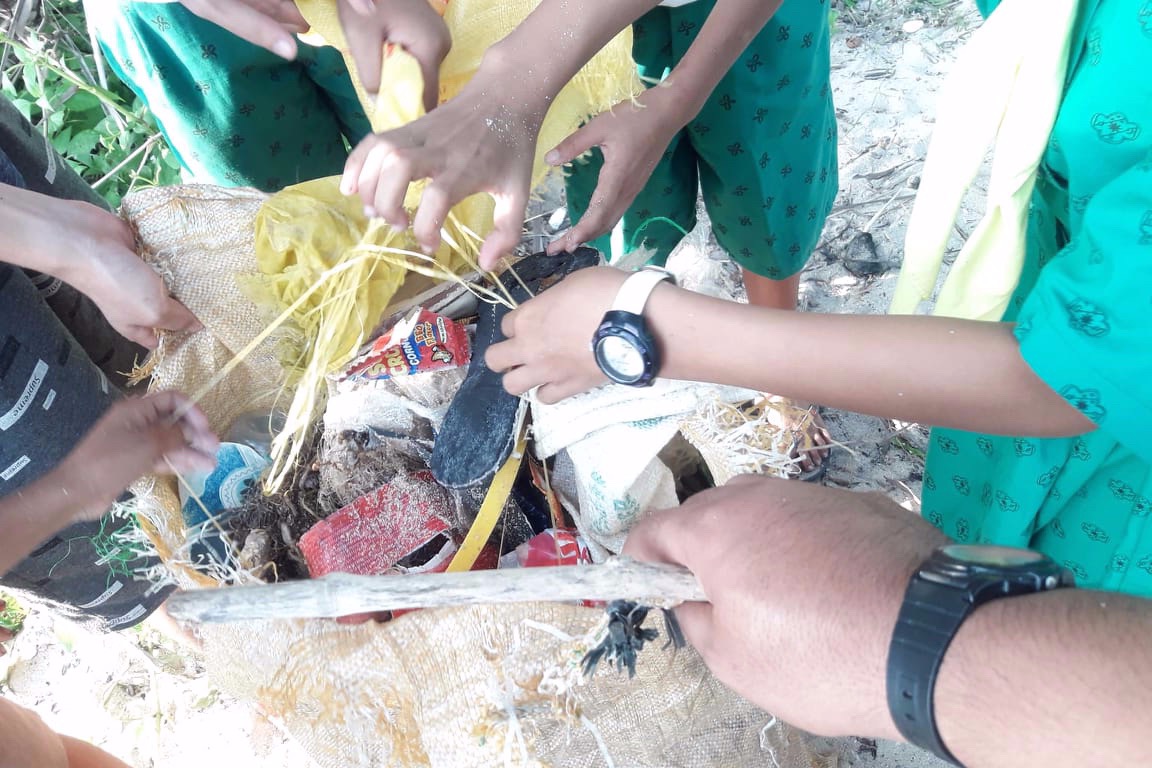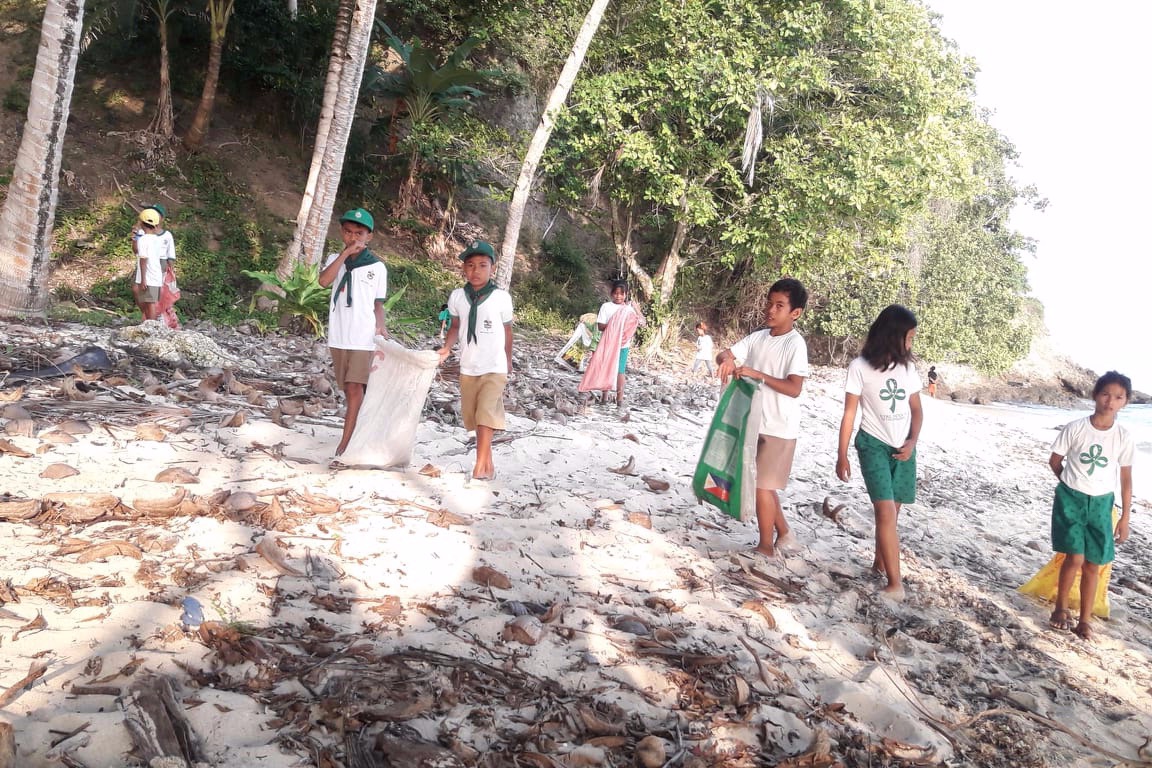 The island where my board was found. See on the top right it looks like there are waves!
Olivan Island - Where my board was found. 
The island where Giovanne stays 
Original post when I lost the board.