Kirill Tokarev: an example of life
Kirill "Querido" Tokarev left this life on March 15, 2018. He lived life to the fullest embracing every moment. He leaves behind his family and countless friends in the naturist community, his research community, his love of  capoeira, his Burning Man family, and an impact that will be felt for years to come, all over the world. 
All donations will go to Kirill's parents and sister to help them cover the costs associated with this tragedy. 
*****
Fort Lauderdale, Florida, United States
On February 23rd, Kirill, one of the kindest and most active humans we know was hit in a tragic car accident leaving him in a coma, with a collapsed lung, kidney damage, multiple contusions, and significant cranial damage. It's been more than three weeks and he is still fighting for his life. 

With most of his family living in Russia and the Ukraine he is relying on the generosity of friends and loved ones here in the US and around the world to help him in his time of need. Friends have gathered from all over the country and world to support this unique and caring human in his time of need. 
Friends and family have pooled funds to help Kirill's parents and sister come to be at his side. They will need our help as they tend to the needs of their beloved son and brother.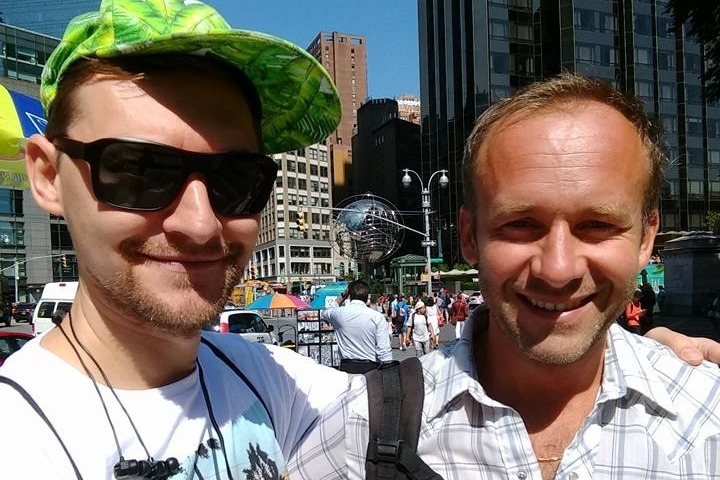 Being in the ICU will cost upwards of $20,000 per day plus other affiliated expenses. Kirill will likely need rehabilitation for months after he is able to leave the hospital. His insurance will cover some of the costs but there will be much that no one could afford on their own. The likely cost of Kirill's recovery will be well over $1 Million USD. 
Right now a handful of individuals around the Ft. Lauderdale area have given thousands in their time and money to support Kirill and his family. They are in desperate need of funds to begin paying hospital costs, hotel expenses, and meals. Many are friends who have been deeply impacted by Kirill's generous and sweet spirit as the rest of us. Kirill is a free spirit who has shared his passion for life all over the world. 

Kirill is an incredible human, he's active, he's strong, he's passionate, and he's one of the kindest and most confident people we know. 
For all those who love him and those who believe in the spirit of goodness and giving we're asking for your help. 

Events and other opportunities to help will be happening in New York, Florida, Russia, Central America, and in Europe. 
Details will be shared here and on Kirill's facebook page. https://www.facebook.com/kirill.tokarev


Please donate as much as you can to help this human we all love. 
Donations made to this account are considered Tax Exempt. 
Pedro Antonio Gómez Martínez
Organizer and beneficiary
Tokarev Family
Organizer
Astoria, NY
Yuliya Tokareva
Beneficiary