37
47
Supporting my wife with liver transplant stay
$3,600
of $6,000 goal
Raised by
39
people in 6 months
Update 2
2 months ago
Share
My wife Beth continues to lose muscle mass. She suffers from Aesitis and pressure in her abdomen. Although several donors have come forward, we are still uncertain when a transplant will take place. As it stands now, Beth will have all day appointments at the Toronto General Hospital meeting with her coordinator and an anesthesiologist as well as having a cat scan.
Once this meeting is completed and results are in, we should have more information about the transplant surgery. We are praying that all evaluations will be done soon on potential donors and we will receive good news. Thankfully Beth is holding her own following all of the doctors' orders but we are all feeling a sense of a kind of hopelessness not knowing when the transplant will take place.
For anyone wanting to know more about Beth's condition, her liver has failed and is decompensated.
Following is a general description of what she is dealing with. Please continue to keep Beth in your prayers. We are grateful for all of the support we've received and continue to receive.
What is decompensated cirrhosis?
"If you experience any of the serious problems described below, your disease has progressed from compensated cirrhosis to decompensated cirrhosis. You are then at risk of dying from life-threatening complications of liver disease, unless your sick liver can be replaced with a healthy liver (liver transplant).
•Bleeding varices (internal bleeding)
•Ascites (fluid in the belly)
•Encephalopathy (confusion)
•Jaundice (yellowing of eyes and skin)"
+ Read More
Update 1
5 months ago
Share
GOFUNDME LESLIE KNIBBS UPDATE

My wife Beth and Scotty's mother suffers from Wilson's Disease, a genetic disorder. Just before Christmas in 2018 we found out her liver had failed because of the Wilson's Disease and she will need a liver transplant asap.
Wilson's Disease is a genetic disorder that prevents a person afflicted with it to excrete excess copper from their system. A person without Wilson's will excrete the excess copper and lead a healthy life. My wife was treated with medication for the last 26 years which helped her excrete the excess copper. Now that is not the case and copper has made her liver fail.
Wilson's is a rare genetic disorder that causes copper poisoning in the body. It affects about 1 in 30,000 people worldwide.
In a healthy body, the liver filters out excess copper and releases it through urine. With Wilson's disease, the liver cannot remove the extra copper properly. The extra copper then builds up in organs such as the brain, liver, and eyes. Excess copper has built up in Beth's liver causing cirrhosis. The copper build up lead to cirrhosis injuring her liver, after which the inflammation and repair that is associated with the dying liver cells caused scar tissue to form or cirrhosis.
Beth's liver has failed and she is on the list for a liver transplant. We have been told we must find a living donor who is medically acceptable. We are continuing or GoFundMe to help with medication costs and travel as well as accommodation for my son and I when visiting Beth to support her in her healing journey. We have reached our original goal and have now increased the goal to hopefully cover the medication costs we did not anticipate.
She will be have the transplant surgery in Toronto Ontario; we live in Northern Ontario. My 13 year old son and I are looking for affordable accommodation in Toronto to be with her for support before her surgery, during the surgery and during her recovery and rehabilitation. Any funds raised will be used for our stay in Toronto. We are not in a position to afford staying nearby her without help. My family would be forever grateful for any support we may receive. A surgery date has yet to be determined by her team of doctors. She is now suffering from aesitis, and is on drugs to combat this as well as pennicillimine for her Wilson's disease.
As my wife moves closer to finding a living donor she is having many medical tests including her heart, her lungs and other vital organs. As a result of findings from the various tests, she is now taking medications to help her get ready for surgery and maintain her health while she waits for a living donor. Medication costs are now at $1500+ per month and will increase to over $4,000. for anti rejection medication following the transplant surgery.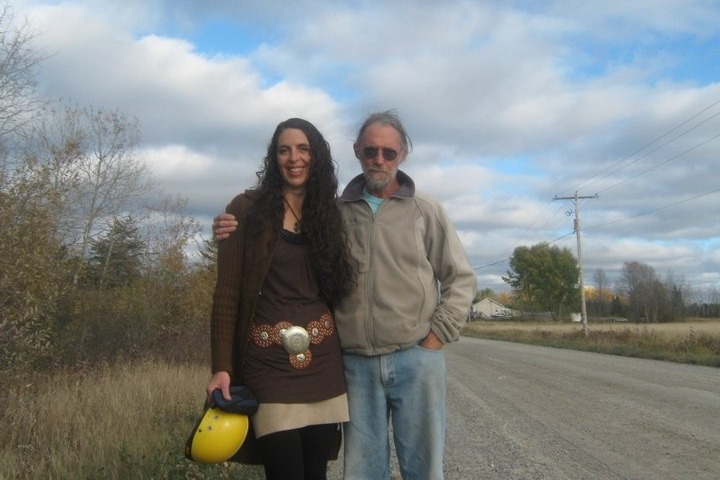 + Read More
Read a Previous Update