Supporting GMA Winners impacted by Hurricane Iota
The year 2020 has been unforgettable for all of us, especially for the people of the San Andres, Providence and Santa Catalina archipelago, all part of the Seaflower Biosphere Reserve. On top of the economic impacts of Covid-19 and the  economic challenges this pandemic has imposed, Hurricane Eta dealt a gut punch to the island and their inhabitants, particularly the artisanal fishers of the archipelago.  Monday, November 16th, began without much forewarning; hurricanes are almost unheard of this far south.  The Hurricane hit with a vengeance - around 98% of the infrastructure on the islands failed. 
Among the fishers most impacted were two GCFI Gladding Memorial Award (GMA) winners from Old Providence Island, Colombia:
Harvey Robinson
(2005 winner) and
Casimiro Newball
(2012 winner). 
(As a reminder, the GMA award recognizes fishers in the region who have dedicated their lives to conservation and sustainable fishing.)
  Both Harvey and Casimiro lost their homes, fishing boats and gear,  and all their belongings. Their days are now dedicated to rebuilding  their lives. While communication is still precarious, they now know that the GCFI family is with them. 
This GoFundMe campaign is dedicated to mobilizing the GCFI community to assist Casimiro and Harvey in their efforts to rebuild their lives and reignite their demonstrated and ongoing commitment to building trust among their fellow fishers and developing conservation ethics particularly among the younger generations.  Even small contributions can go a long way.  They truly represent fishers as conservation leaders.  We recognize that the GCFI community is a warm and caring family and we hope in this holiday season you can find a way to help Harvey and Casimiro move forward.   
Casimiro Newball (left) with a colleague underwater
Harvey Robinson (right) with a colleague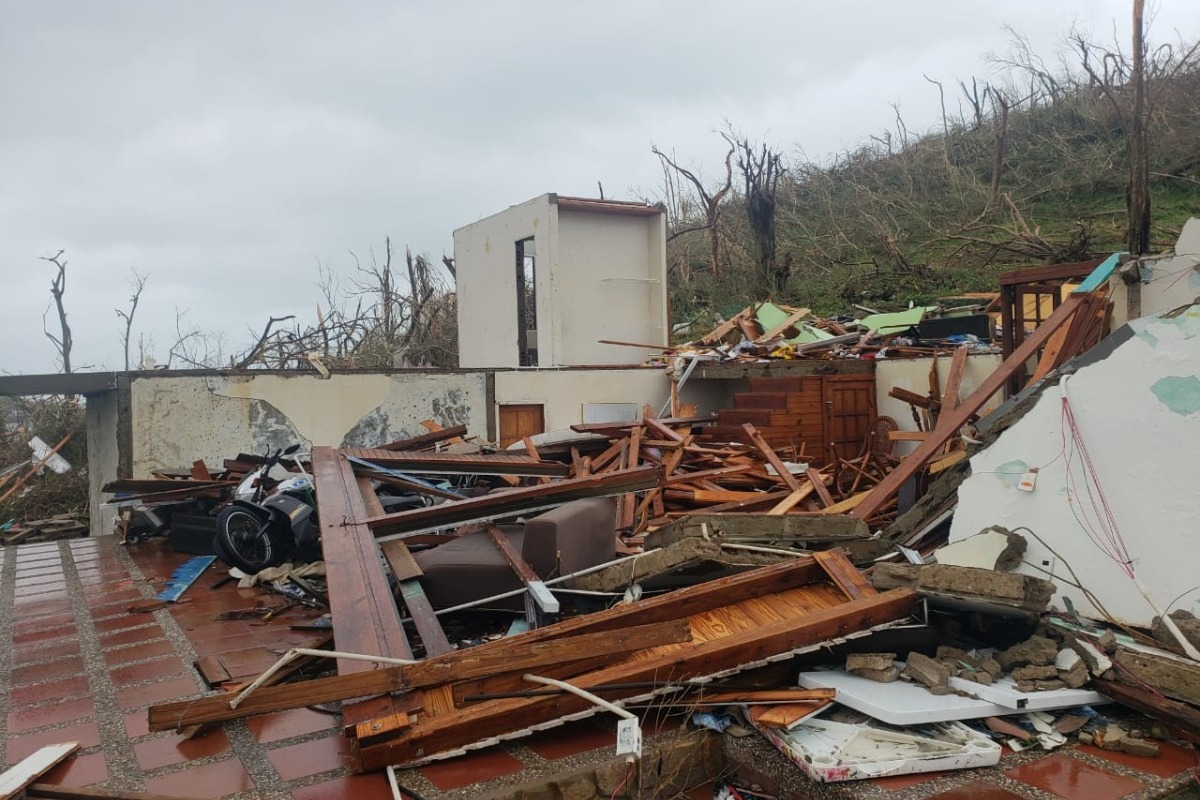 Thank you in advance to the GCFI family your support for Casimiro and Harvey!
Finally, on a sad note, Mr. Nicasio Howard, another remarkable fishermen, a leader, a teacher, and a wonderful person perished as a consequence of being hit by debris while rescuing his wife and sister-in-law in the middle of the Iota.  Some of us had the pleasure to work alongside him conducting surveys in the Archipelago. The GCFI extends our heartfelt condolences to  his family.