Whether you know her as Ama, Amafujo, or Valerie Simmons, we ask that you embrace her with love and support at this difficult time in her life.
Ama was in South Carolina for her family reunion, when she received a call from her neighbor that her house had caught on fire.  Due to the heavy rain and lightning, the storm was deemed by many to be the worst storm they had ever experienced.  Firefighters believe that lightning either hit the power line or hit something close to the power line, causing a power surge to hit the house.  Firefighters said they could see the fire all the way from Greenbelt, Maryland. 
Ama spent the entire eight hour drive from Charleston to Maryland, dreading what she was going to see.
The house was a total loss.  Ama also lost her cat, Simone, in the fire, having found her body in her bedroom.
Anything that was not burned up in the fire has been destroyed by water or the smell of smoke. After just walking through the remains of the house, our clothes, skin, and hair smelled like smoke and we could taste it on our lips.  
We are convinced that had Ama been in the house, she would not be here today.  We would like to help Ama begin to rebuild her life.  It is overwhelming to consider losing photographs, 40 years of art, furniture, clothes, books, letters from loved ones, and so much more.  Please consider donating whatever you can, and sharing this link with others.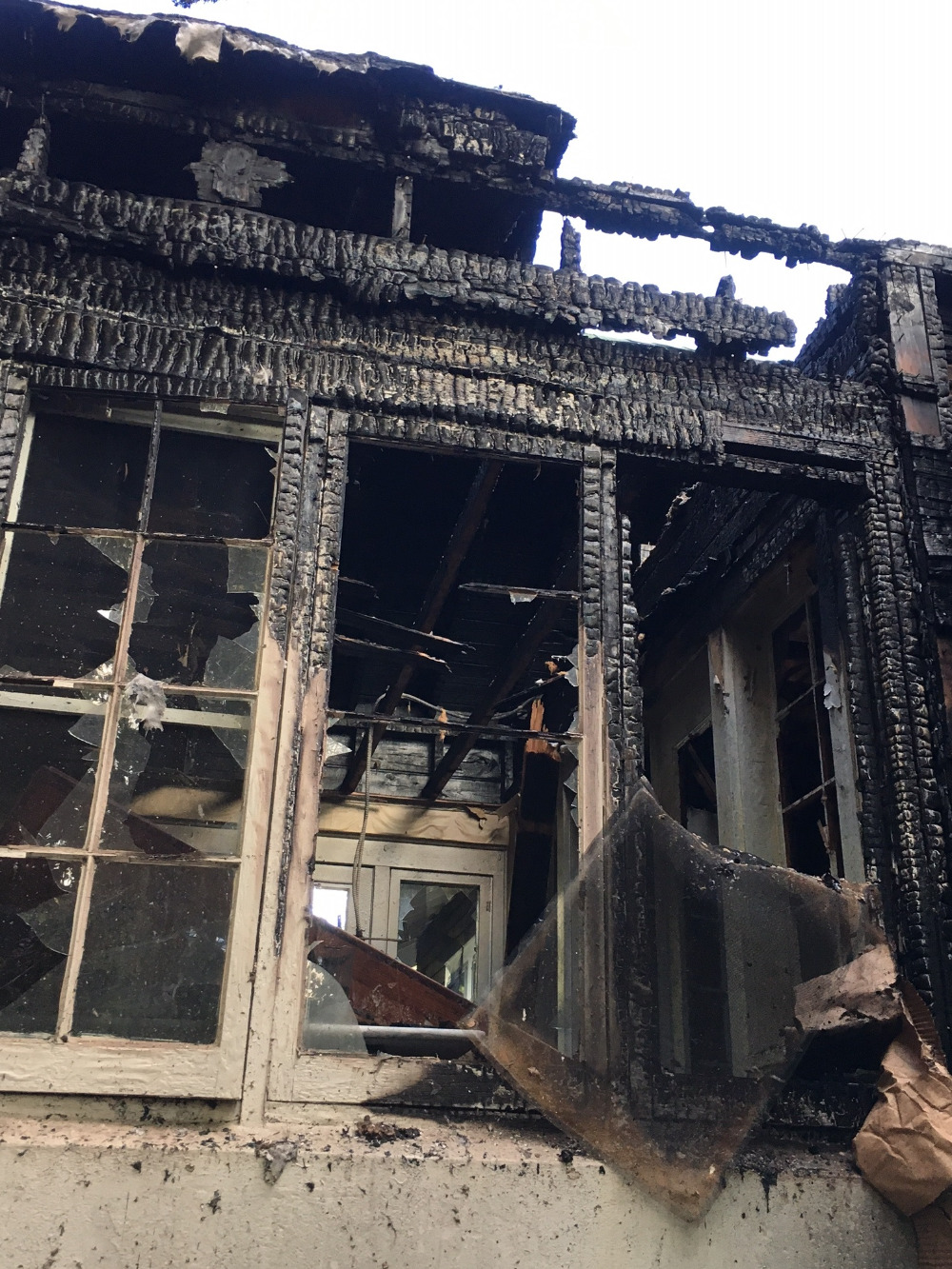 Save
Save
Save
Save
Save
Save

Organizer and beneficiary
Kristen Crockett Boynton 
Organizer
Washington D.C., DC