Hello All!!  All of us in Boquete working on this project would like to express our gratitude and thanks for your contributions either here on GoFundMe, in person, or through donations of much needed school supplies.  We had a wonderful Christmas celebration with the children and families at Estrella del Valle School.  The children shared Christmas Carols with us and this time the parents fixed lunch for us! We know it must have been a sacrifice for them but, they wanted to show us their appreciation for what we have done.  They do not realize how much joy it brings to each of us.    The children are out on their summer vacation.  They will return to school in early March.  We plan on supplying each child with a new pair of shoes to start the year and to furnish meat and produce for lunch at least once a month.  In addition, we would like to add an oven, hot water, and a full size sink to the kitchen.
 To do this we need your help!  We understand money is tight all around and that we are all asked to donate more than ever. We hope you will consider helping us help the school.  We are asking for just $10 from each of our Facebook friends and for you to share our quest to your friends.  We can make this dream a reality.  You can make a difference! Thank you from each of us involved in the ESTRELLA  PROJECT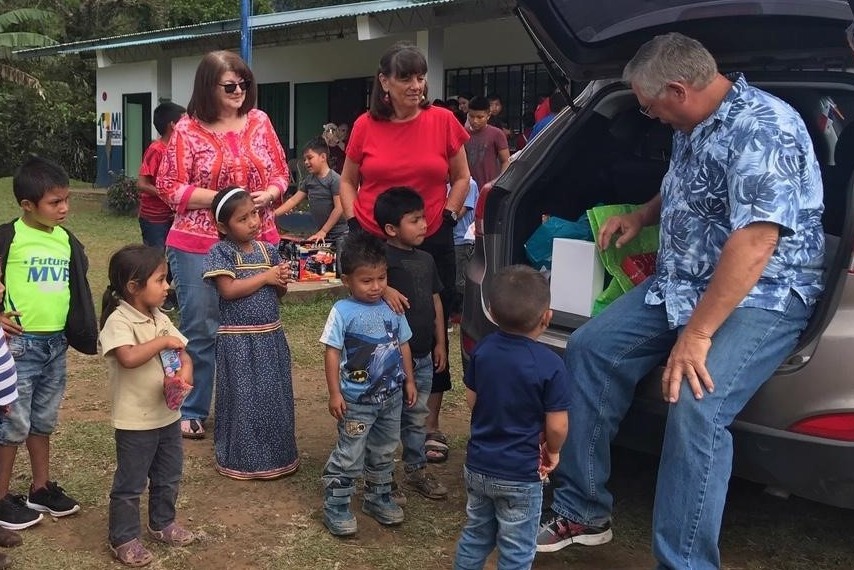 Fundraising team: La Estrella del Valle School (5)
Shelley Bennett Ettlin
Organizer
Raised $614 from 16 donations
Sara Crocker
Team member
Raised $245 from 5 donations
Mike Hill
Team member
Raised $50 from 1 donation
Tony Ettlin
Team member
Raised $25 from 1 donation
Day Stefanelli
Team member
This team raised $1,295 from 19 other donations.