Support Silver Room Staff
During this time of CO-VID19 and worldwide uncertainty, The Silver Room is going to stay closed during the week to help do our to flatten the curve. We care deeply about the community we've cultivated and want to prioritize the health and safety of both our patrons and our staff. We have spent the past 22+ years building up an amazing community, first on the northside and now in our current home on the southside. We've cancelled all events for the rest of the month, and likewise events across the city and world, events are being cancelled. This is directly impacting the amazing team we have in multiple ways. Most of our staff, as many of you already know, also work in this gig economy as DJ's and musicians, designers, organizers, photographers, artists, stylists, painters, small business owners, etc and their multiple streams of income are being impacted by this public urge for social distancing.
During hard times, we are looking to our community to help uplift and support staff. We are asking for help from those who frequent the store, those who enjoy our space, our products, and our energies, and the wide range of knowledge and expertise of our incredible staff.  In an effort to give them some peace of mind and a little cushion during these uncertain times, we're asking our incredible community to pull together donations.

We are accepting donations of ALL sizes.

Even $25 can go a long way towards giving them some safety and hope.  100% of Donations goes to this wonderful staff.
Meet the staff:
Greetings, my name is Aline (pronounced like uh-leen) and i've been working at The Silver Room for the past couple of years. Apart from working in the shop, I do freelance work in audio, and DJ around the city under the name Bonita Appleblunt_ (@bonitaappleblunt_). Working in the shop getting to interact with people from all walks of life and cultivating community in HP has definitely been one of the highlights and privileges of my time here.  
 Hi I'm Ally, assistant manager at the Silver Room. I've been with the store for two years, making sure visually we're always displaying our best products. In my spare time I'm a freelance photographer and photography teacher and chances are you've run into me and my camera whether it be at a function or a fundraiser. You can follow my work at @allyalmorephoto on Instagram and allyalmore.com.  A unique joy I find in working at the Silver Room is the sense of community that exists there, all the amazing events we curate and being a safe space for so many people. We're so much more than a jewelry store and that really ties into my mission. 
I'm Ellington Bramwell and I've been working at TSR since August and grown attached to the sense of community formed within and outside the shop. I'm a graduate student at the Art Institute exploring fashion and installation which shares schedule with my time at the shop. Growing up in Hyde Park and being an advocate of the city's youth and creative arts community, I was drawn to The Silver Room for its creation and sharing of new spaces. I continue finding joy working at the shop because of constant connection with new people and adding to the breadth of Hyde Park.
Hi, I'm Denisha. I'm a multidisciplinary artist with a focus on installation art and I've been growing with TSR for two years now. You can catch my displays in the window of the store throughout the year. Working at TSR, I grew to understand the impact of the culture we bring to the neighborhood and I appreciate the folks who rock with us as a store and as individuals.
Hello Beautiful People! I'm Drea, one of the buyers and assistant managers at The Silver Room. I've been with the shop for almost three years but a supporter of TSR since coming to Chicago in the early 2000's. I've reunited with a big chunk of myself through working at the space and connecting with the cool and conscientious individuals who come through our doors every day. In addition to working at TSR, I am a multidisciplinary artist with a focus in music - I record and perform under the artist name "drea the vibe dealer" ( @dreathevibedealer) manage my brands "support your local vibe dealer" and "vibe supplies thrift"(@vibesuppliesshop) and produce and style shoots for TSR. It's been a privilege to provide quality customer service to my community and be embraced and empowered for such. Love to you all. 
Eboné: Peace! I'm Eboné, The Silver Room's event coordinator. I've been working with TSR a little under a year but have been rocking with the brand for over a decade. I started working with the business as a retail associate and then moved into events but with both positions, I have fallen in love with the community and the amazing team that I get to call family now. Connections make this job and time spent at The Silver Room so worthwhile. It has shown me time and time again that building an amazing tribe and network of people creates such a strong foundation for not only an individual but for the community at large. When I'm not working on TSR related events, I am intentionally building my two brands- Good Thoughts Tea Co. (an all natural loose leaf tea brand centered around the healing properties of herbs) + The Ayaba Series ( a sacred healing space for women of color, with the emphasis on black women, that supports the ability to thrive). I'm grateful to be a part of this TSR tribe and am excited for our continued growth moving forward. 
¡Hola! I'm Angela, I run Digital Content, including our web store and Social Media. I started working with The Silver Room as an associate at the Pop Up in Wicker Park, almost a year ago, and since then I've grown into using more of my creative assets to help expand our community and brand. I'm also a freelance artist, photographer and graphic designer, having a decade of work around the city and country, in my portfolio. I live to explore & capture culture, art and community, and I love everything and everyone inside The Silver Room.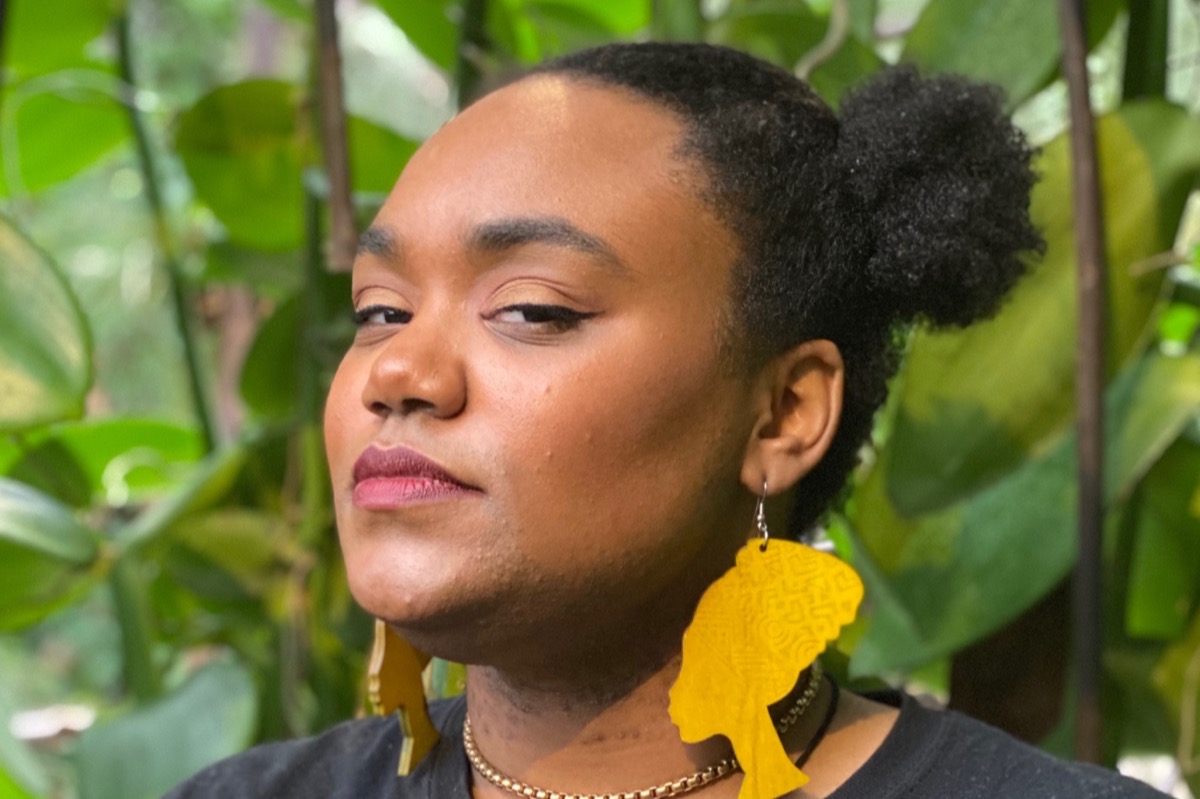 Hi beautiful beings! My name is Victoria Sockwell. I am the newest member of the Silver Room team. I am a creative being, a community organizer, and an aspiring archivist. In my free time, I mostly read and comb through research to start weaving together some of the missing pieces in our history. Currently, I am working in Bronzeville and Fifth City as a community organizer. Working at the Silver Room has been such an honor. Even though I just started, there is no other place that catches a vibe like us. The energy is always poppin'! You can always catch me there dancing while I'm folding our cool shirts or talking politics while I clean those fresh glasses you just purchased from us. 
Jenny: Hello, I'm Jenny! I'm from Iowa originally, and I've been with The Silver Room since way back in the Wicker Park days (about 7 years). My background is in fashion design, and I am now a manager and buyer in the space, which allows me to tap into all the best styles and trends. I have been so grateful to be a part of The Silver Room's growth over the years. We truly have the best customers, and the magic energy that I see on a daily basis warms my heart and soul!