Support Pil Seung Taekwondo During COVID-19
Please help Master Rupert Cox, owner and head instructor of Pil Seung Tae Kwon Do, during the COVID-19 pandemic.
Small businesses across the country have been hit hard as a result of quarantine, and it's been even harder for locally owned gyms and martial arts studios. Pil Seung is not eligible for much of the government aide and needs your support.
Why should you donate to support Pil Seung Taekwondo?
This is MORE than just a martial arts gym. Pil Seung provides:
Fitness and discipline for students of all ages and backgrounds
Free and reduced cost classes for low-income families
Asylum and assistance to Blacksburg Refugees 
Women's self defense courses for sororities and other community organizations
Check out this article in New River Valley Magazine to learn more about Master Rupert and Pil Seung:
http://nrvmagazine.com/pil-seung-tae-kwon-do/
Pil Seung is a dedicated member of the New River Valley community and it needs your help!
Please donate any amount you can to help Master Rupert keep his martial arts school open in these troubling times when the community needs it most. 
Your donations will go toward current efforts to maintain the gym including, but not limited to:
Sanitizing solution, wipes, and other cleaning supplies
Ozone generator 
Technological upgrades for online classes
Instructor pandemic safety certification course
The bulk of donations will go toward paying
rent
and
utility costs
during these next couple of months until more students feel safe to come back to the gym. 
Thank you again for your support and we wish you all the best in these chaotic times.
Kamsahamnida!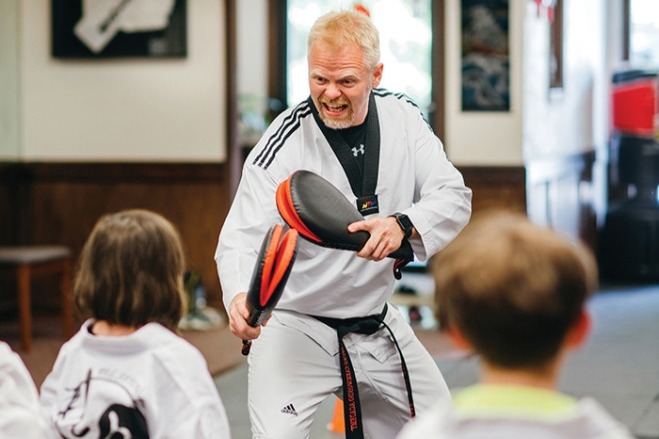 Fundraising team: Pil Seung Taekwondo Family (2)
Spencer Todd Bennington
Organizer
Raised $550 from 9 donations
Tampa, FL
Rupert Cox
Team member
Raised $1,965 from 6 donations
This team raised $1,235 from 12 other donations.