Support NCWHS Through This Rough Time
Support The Northern California Women's Herbal Symposium Through This Rough Time
To Our Dear Community, 
NCWHS needs some financial support right now.
We humbly ask for support of any size for two things, to pay off the debt from last year's canceled session and to pay off the debt from this year's canceled sessions. 
We want to continue sharing herbal knowledge and holding sacred space for women and children well into the future so we are reaching out. 
We know that it is very tough for so many right now. Any and all level of support for NCWHS is deeply appreciated and will help to assure the future. 
May all Beings find just what they need at this time. 
Thank you from the bottom of our over-flowing Hearts!
30 years
For 30 years, and over 70 times, we have been gathering, sharing herbal knowledge, (so much herbal knowledge!), blessing and honoring our Maidens and Crones, being taken care of by each other and our beloved Wellness, singing, dancing, drumming, showing off our talents around the campfire, playing with the children, and all around making merriment and creating Magic & Sacred Space for everyone to heal, grow and flourish in. 
Over the years there have been hundreds of incredible stories of profound and powerful transformations happening over and over and over again. 
So many of us have been deeply shaped and formed by these precious and empowering experiences together and it has made us into who we are now. 
May this continue for all women and children for years to come. 
So much gratitude and appreciation.
We bend down low.  
A donation can be made here or could be sent to
:
NCWHS
PO Box 598
Graton Ca 95444
We all thank you from the bottom of our over-flowing Hearts! 
Last Year
When Session 1 was canceled last year, when the only road into camp washed away in a storm, we were left with a $30,000 debt. Some amazing women stepped up and began planning fundraisers, which were to be held in the spring and summer of 2020. 
Just before the entire road washed away
 The crew stuck on Symposium Island
This Year
COVID-19
No in-person fundraisers for the 2019 debt. 
New debt incurred from the canceled 2020 spring sessions.
No spring income available for those who depend on NCWHS financially.
Plans are in place to gather in September, but if that gets canceled, more debt is incurred and no yearly income for those who depend on NCWHS.
Where is everyone?
So to get through this year, we humbly ask for financial assistance, to be able to continue sharing knowledge and creating healing space for women and children. 
Love Notes
Here are a few 'love notes' which we've received over the years. This is a tiny itty-bitty portion of what we have after 30 years.
Thank-you for the space you all hold, you offer a really profound space of communion and healing to so many of us.I can not tell you how much the Symposium has come to mean to me. It is the only place I can be a full crone, wear my bells and be seen and appreciated for the power that I hold.  Last year was our first year and I want to say thank you. No exaggeration it was the best weekend in memory for both of us. Thank you for continuing to create sacred space for healing and sharing in our community. You are deeply appreciated.I love you all and your work so much! As do my kids.  Thank you for everything!!!Thank you for all you have done over the years to help inspire and re-awaken our deeply rooted herbal traditions! Your passion and dedication has truly made a difference to me in my own life and I have had the blessing of being able to carry that torch and continue to share this work in the world!Thank you for holding the space of the symposium and for putting so much work and love into creating such an amazing space to learn and share. 
We all thank you from the bottom of our over-flowing Hearts! 
We love you all!
Terri Tall Tree
Gwen River Song
Kelly Kelly
A donation can be made here or could be sent to:
NCWHS
PO Box 598
Graton Ca 95444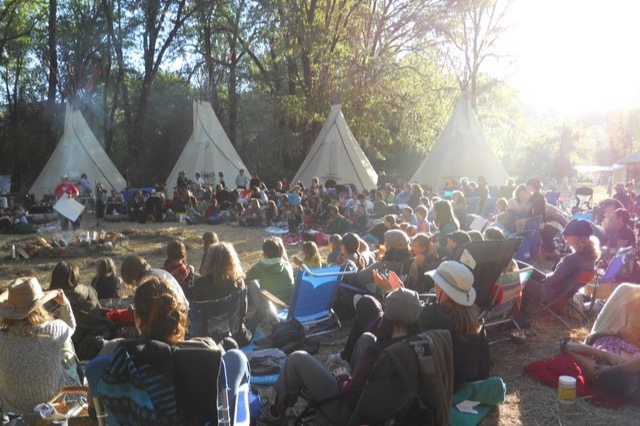 Talent Show
Become the first supporter
Your donation matters

Fundraising team: Fundraisers (5)
Gwen Jensen
Organizer
Raised $877 from 16 donations
Sebastopol, CA
Terri Jensen
Team member
Raised $1,600 from 7 donations
Athena Weathers
Team member