With the tremendous outpour of family, friends and colleagues reaching out and asking how they can support this loving family, we have decided to set up a Go Fund Me for the Hickeys, to raise funds for anything that they might need some help with during these trying times.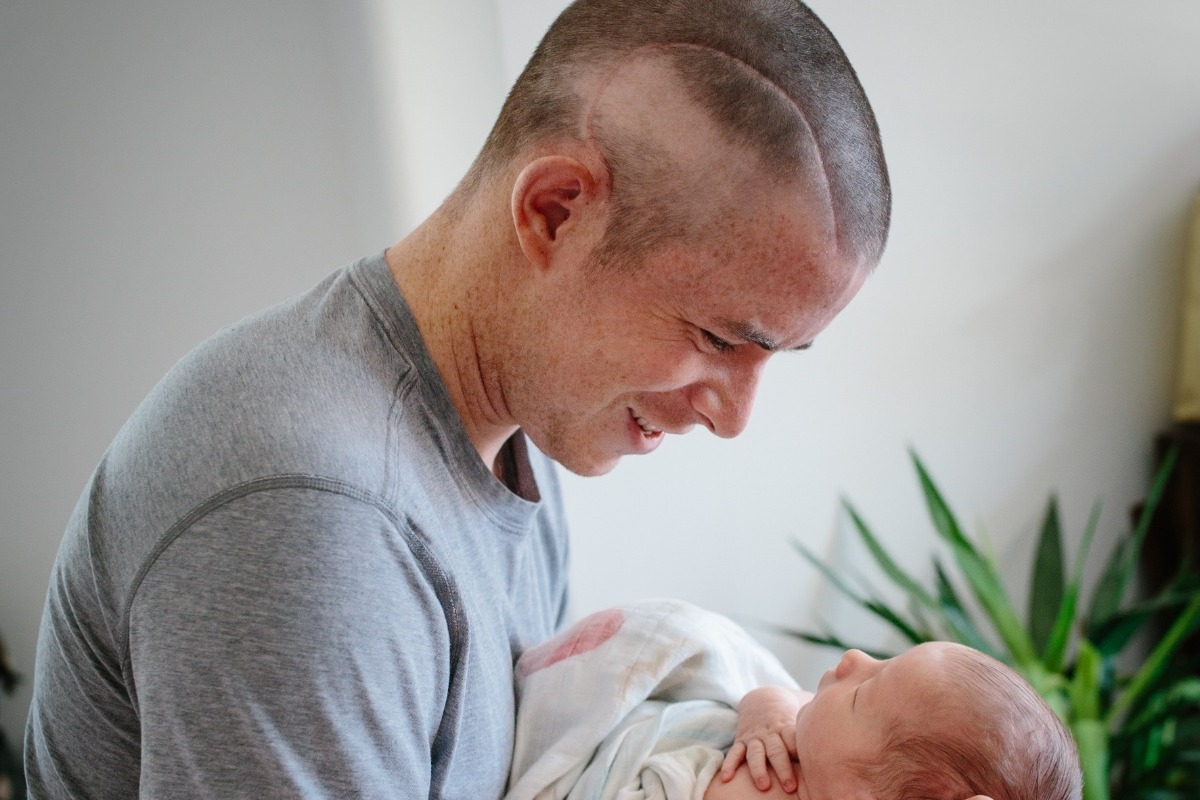 Dan; to know him is to love him. He is a happy, energetic, intelligent and thoughtful person, one of the most quick-witted, funny and charming human beings to grace the lives of those that are lucky enough to call him their friend. One of his greatest traits is that he has the unique ability to turn negativity into positivity. Throughout his entire illness, he has not complained once. He is a dedicated husband to his amazing wife Jocelyn, and the best father to his unbelievably cute 1-year old daughter Windsor (and dog Nash). He is the son of Roberta and Dennis, and the big brother of Thomas. Growing up, hockey was a big part of his life, from playing to coaching. He has had a profound impact on not only his inner circle of friends, but his community as well. It would be impossible to find anyone that after meeting Dan, would have anything negative to say about him. Dan has impacted so many lives in so many ways and now it's our turn to help impact his. 
Dan and Jocelyn were married in Calgary in August of 2017; a romantic ceremony surrounded by their friends and family, with lots of good food and drinks, laughs, and the most love you could fit into a room. Their souls were truly meant for each other and it was a magical and memorable evening.



Shortly thereafter concern was raised when Dan started to experience painful headaches with seemingly no answer as to why they were occurring. After many doctors' visits and no true answers, the headaches started to get progressively worse. The first major incident that Dan experienced was in June 2017 (his birthday) where he fainted. At the time, everyone assumed it was a one-off incident caused from either working too much or lack of sleep. Little did we know that the fainting incident was not something minor, but something much more severe; it was in fact a focal seizure.

After going through countless tests and more doctor and hospital visits, on February 5th of 2018 Dan started to experience some numbness in his body and shared this with his doctor. The Doctor strongly advised that Dan go and get an MRI at a private clinic. It was a good thing that Dan did because the results of the MRI showed a mass in his brain and he was sent immediately to the hospital for further analysis.

After meeting with the specialists, the Hickey's then learnt that the mass in Dan's brain was, in fact, a tumour. After careful consideration and consultation with the specialists, the decision was made to move forward with surgery in hopes of removing as much of the tumor as possible in order to give Dan the best chance of removing it completely after with chemo and radiation. They proceeded with the surgery and unfortunately, it didn't go as well as everyone had hoped. The result of the surgery was that they only removed 10-15% of the mass when the goal had been to remove at least 75%. Post-surgery testing was done on the removed mass and it was confirmed that the mass was what we all feared, an astrocytoma tumor. At this time they needed to make a very critical decision regarding treatment going forward and so Dan sought out a second opinion.



During this chaotic and terrifying time Dan and Jocelyn had some incredible news; Jocelyn was pregnant with their beautiful daughter.
 


In March of 2018, the Hickey's sought out a second opinion since due to the size of the mass, if they proceeded with the initial recommendation to treat the tumor with radiation the chances of that being successful were slim. At this point they met a surgeon by the name of Dr. Kelly. Dr. Kelly took on Dan's case and provided his recommendation which was very troubling and hard to fathom. Even though Dan had just gone through the incredibly invasive and painful surgery just a month prior, the best route was to go through another surgery, but this time they would be much more aggressive in removing as much as they could which also meant elevated risks associated with the procedure.

On March 25th Dan went in for his second operation. This time the surgery was very successful and the bulk of the tumor was removed with no complications or further damage done to Dan.
 
After the surgery, Dan was put on a heavy schedule of chemo and radiation. He persevered through every treatment like a champ.
 
On September 4, 2018 Jocelyn gave birth to their adorable baby girl.


 
As the Hickey's adjusted to the newest addition, everything was going smoothly. Dan completed his chemo and radiation in May 2019, and to celebrate, his friends and family threw him a big party to commemorate the incredible feat that Dan and his family had overcome.  



Things were going well and Dan was doing as well as anyone could have hoped for health wise despite what he had just overcome. They enjoyed sharing beautiful moments together and celebrated Windsor's first birthday.



 Shortly after Windsor's birthday, Dan was required to do another MRI, which was routine to ensure that the tumor was dormant and to check on his health. Unfortunately, the results of that MRI were not what anyone had anticipated; the MRI showed the return of the cancerous growth. This time the growth was in multiple places and would need to be treated again through extensive chemo/radiation in order to show progress before any further treatment could be considered.
 
On January 14, 2020, Dan's tumor was upgraded from an Astrocytoma to a Glioblastoma; a very aggressive form of cancer that requires extensive care. A further scan showed that the tumors were not responding to treatment and continuing to grow.

Dan has since been removed from the medical trial of chemotherapy that he had been put on and now the priority is keeping him comfortable at home, surrounded by the love of his family and friends. 

Dan is a warrior; now it is our turn to fight for him.
Organizer and beneficiary